The giant Apple also has a financing plan for those customers who wish to invest in the brand's various products. Some individuals and companies request this financing to make large batches of purchases on computers or mobile devices to make work more efficient.
Like other industries, Apple sets some conditions to offer credits and financing. One of their first steps is to look at the customer's credit history to learn how their finances perform. In addition, they establish a specific credit score that potential buyers need to access these benefits.
What is the Apple financing program about?
When a customer wants to buy Apple products and does not have enough money or when a large purchase of products is desired, to that effect, the company has a financing option, but the customer must meet specific requirements.
For the company to consider you as a suitable candidate for credit, you need to have an excellent credit score that adds confidence and credibility.
You can divide your payments into easy monthly installments through this financing program. Also, you can pay off your debt in full at any time. Like any credit, this type of financing has an effective interest rate for the client. For example, one way to reduce the interest on your payment is to apply for an Apple credit card.
One of the most significant benefits of the Apple credit card is that you will not be charged any interest in your financing for owning it. The higher your credit score, the more access you gain to different offers. You can chat with customer service agents on the company's official website to access such discounts.
What is the credit score you need to have to get Apple financing?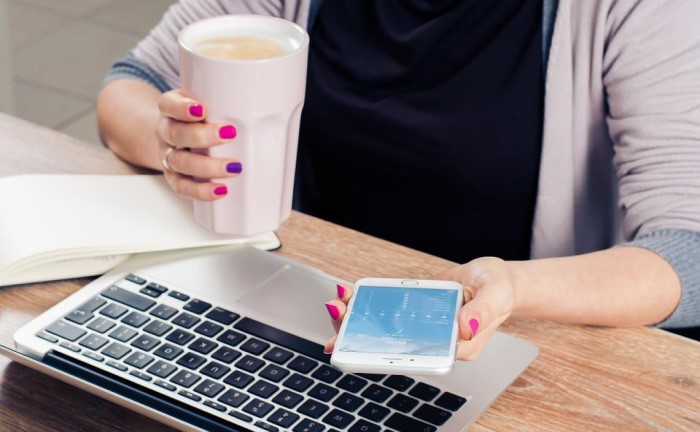 Although the company does not mention a specific score on its digital platform, it does clarify that you are "more likely to be approved" if you have a score equal to or above 640 points. That means that you need a high credit score to be approved. Otherwise, you won't be able to access Apple's financing plans.
It is estimated that with a minimum score of 600, you will be able to appply for a place within the approved financing. Otherwise, customers are recommended to increase their score to guarantee a place in the credit programs.
How do I increase my points to obtain Apple financing?
If you don't have a high credit score but you need the company's financing to get an Apple product, you can follow these tips to raise your score.
Eliminate your negative points:

All the negative items that accumulate on your credit record are due to late payments, debts, court sentences, foreclosures, repossessions, charge-offs, bankruptcies, mortgages, etc.

Apply for an Apple credit card:

 Having an Apple credit card improves your points and cancels interest on your payments to the financing plan. Remember that you must also meet specific requirements to get the card.
How to apply for an Apple credit card?
Regardless of whether you will apply for the financing plan or not, having an Apple credit card is ideal to enjoy promotions, discounts, and immediate access to the products of your choice.
The company has some criteria to define when a citizen can opt for a credit card. The application requirements are:
To be over 18 years old.

To be a U.S. citizen or legally reside within the United States.

To use a two-factor authentication of your Apple ID.

To sign in to iCloud with your Apple ID.

If you have a blockage on your credit report, you must lift it before applying.

Copy of a photo ID, such as a driver's license.
Under what conditions could your application be rejected?
Apple's affordability evaluators look at many conditions before approving your application. To do so, they rely on a set of rules set by the company to coordinate their financing. Any one of these conditions would trigger an immediate cancellation of your application:
Overdue debt or outstanding payments.
You are in arrears or have recently been late on any of your payments.

Your checking account was closed by the bank.

You have two or more recently past due debts unrelated to medical expenses.
You have penalties for taxes not paid on time.

You have a court sentence against you.

Recent bankruptcy

Your property was recently foreclosed.
If you have debts or your income is not sufficient to make monthly loan payments.
You do not have sufficient income to assume the responsibility after getting out of debt.

Your debts are more significant than your monthly income.

You have used all of your credit card lines in the last three months and opened many new credit accounts.
You apply for credit cards or loans very frequently

.
You have a large number of recent credit card applications.
Your credit score is low.
You have a credit score below 600.
Was this Content Helpful?