Donating is one of the best actions that can be taken with low-income people, in this case, women who are in shelters in different cities in the United States. In these cases, it is important to be aware of the type of clothing that can be donated and the requirements of the places that accept this donation.
Yes, there are shelters or women's shelters that do not accept any types of clothing donations, mostly for health reasons. Even so, under certain conditions, you can find in different states some shelters that accept these donations without any problem.
Women's shelters accepting clothing donations nearest me in Houston
Those living in Houston can make donations at any of these ten women's aid centers. We chose them because they are places where they truly help those most in need.
| | | |
| --- | --- | --- |
| Name | Address | Phone Number |
| Houston Area Women's Center | Houston | +1 713-528-2121 |
| Star of Hope Mission - Women and Family Development Center at Star of Hope's Cornerstone Community | 2575 Reed Rd, Houston, TX 77051 | +1 713-222-2220 |
| Mission of Yahweh | 10247 Algiers Rd, Houston, TX 77041 | +1 713-466-4785 |
| Women's Home | 607 Westheimer Rd, Houston, TX 77006 | +1 713-521-3150 |
| The Life Center for the Homeless | 4516 Old Yale St, Houston, TX 77018 | +1 832-413-1746 |
| Faith Center - Food Pantry & Clothes Closet | 8244 Long Point Rd, Houston, TX 77055 | +1 713-554-8801 |
| Goodwill Houston Donation Center | 2318 S Shepherd Dr, Houston, TX 77019 | +1 713-529-3659 |
| Women Connection Inc | 14405 Rio Bonito Rd Suite 448, Houston, TX 77083 | +1 832-420-6573 |
| The Women's Resource of Greater Houston | 13100 Northwest Fwy Ste 130, Houston, TX 77040 | +1 713-667-4493 |
| The Mercy Tree | 16516 El Camino Real #106, Houston, TX 77062 | +1 832-661-2823 |
Women's shelters accepting clothing donations closest to me in Chicago
Chicago is one of the cities in the United States with the most women's outreach centers. These ten options are some of the most outstanding, and they will receive your donations from 8-9 AM to 4-5 PM.
| | | |
| --- | --- | --- |
| Name | Address | Phone Number |
| Sarah's Circle | 4838 N Sheridan Rd, Chicago, IL 60640 | +1 773-728-1014 |
| Share Our Spare | 3800 N Milwaukee Ave, Chicago, IL 60641 | +1 773-657-3117 |
| The Salvation Army Family Store & Donation Center | 2270 N Clybourn Ave, Chicago, IL 60614 | +1 800-728-7825 |
| Cornerstone Community Outreach | 4628 N Clifton Ave, Chicago, IL 60640 | +1 773-271-8163 |
| Connections for Abused Women and their Children (CAWC) | 1116 N Kedzie Ave, Chicago, IL 60651 | +1 773-489-9081 |
| Chicago Women's Project | 2317 E 71st St, Chicago, IL 60649 | - |
| Dress for Success Worldwide Central - Chicago | 70 E Lake St # 900, Chicago, IL 60601 | +1 312-527-0925 |
| Moore Place | 5653 S May St #1, Chicago, IL 60621 | +1 773-776-5252 |
| Connections For Abused Women | 1900 W Harrison St, Chicago, IL 60612 | +1 312-433-2390 |
| Deborah's Place | 2822 W Jackson Blvd, Chicago, IL 60612 | +1 773-722-5080 |
Women's shelters near me that accept clothing donations recommended by AAC
It is relevant to know these sites in case we want to donate certain clothes instead of just throwing them away. It is a good way to recycle, contribute to the environment and to that portion of the population that does not have the means to buy clothes. For that reason, here we have compiled a list of women's shelters near you so you can donate all the clothes you want.
Covenant House New York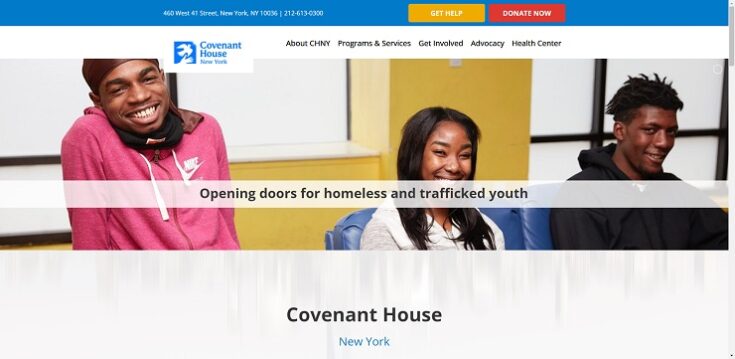 It is considered one of the best shelters in New York City where women are offered extreme comfort and excellent care at all times. In addition, Covenant House New York accepts clothing donations as long as they are in good condition and clean.
Los Angeles Mission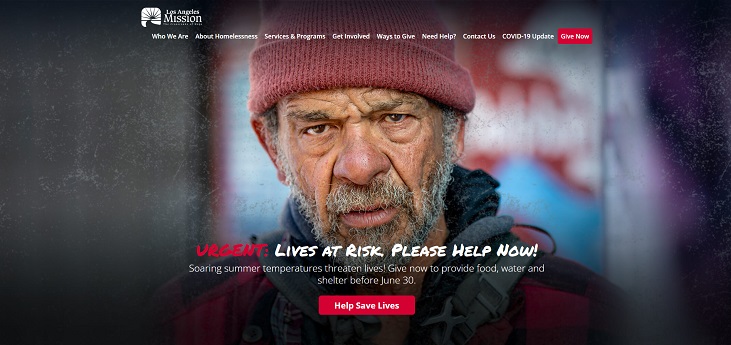 One of the most characteristic aspects of the Los Angeles Mission is that in addition to offering all the services to help women in the shelter, they also offer experiences such as religious outreach, emergency services, prayers, and events so that they can relate to the community a little.
Primo Center for Women and Children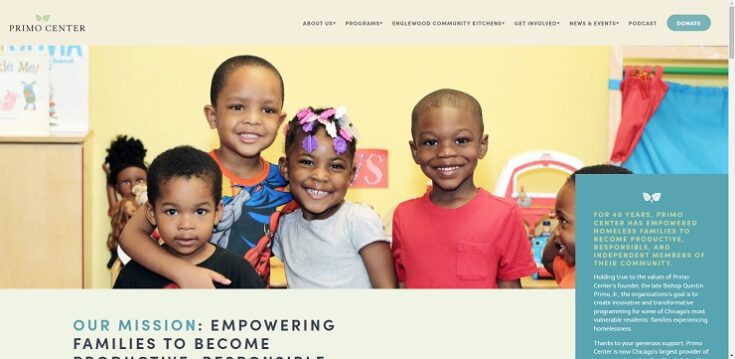 Among the objectives of this community center or shelter for women and children is that the families who are there can start a more productive life. They can then grow and establish themselves economically in the community. It is one of the few centers in the city of Chicago where you can donate clothes without any inconvenience.
Mission of Yahweh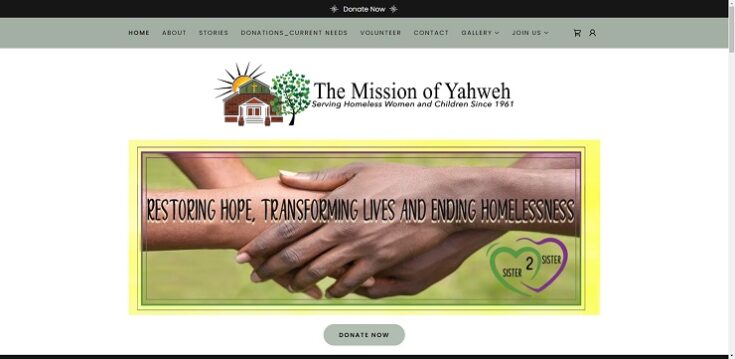 Mission of Yahweh has a great program where they do events, they have a system where their goal is to integrate those people in the shelter with the community. Among the most important events are church attendance and different meetings for the most important days such as Christmas or Thanksgiving. In this way, they are contributing to the happiness of these people with the best care.
CASS Family Shelter (Vista Colina)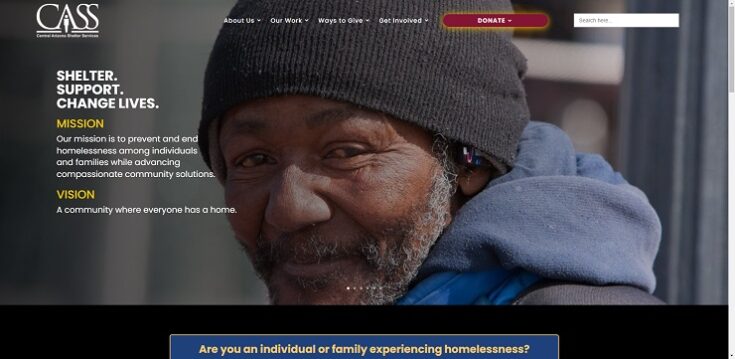 This is one of the best refugee centers you will find in the city of Phoenix, where you can donate clothes at any time. Here they also have a series of recreational programs for people and they are always well cared for to give them the best quality of life possible.
📍 Address: 1050 W Mountain View Rd, Phoenix, AZ 85021, USA
✆ Phone Number: +1 602 870 8778
🌐 Website: https://www.cassaz.org/
Philly House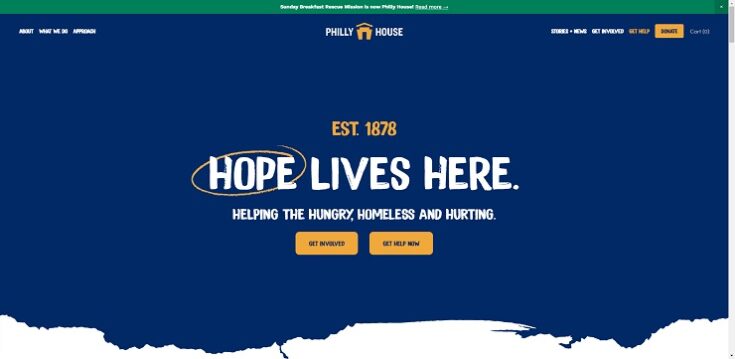 With over 140 years of experience in refugee centers, it is considered one of the oldest refugee centers nationally and in the entire state of Pennsylvania. Philly House has also joined in collecting or accepting donations of clothing for the people they house. It is considered as one of the ways to contribute to the welfare of these people.
Haven for Hope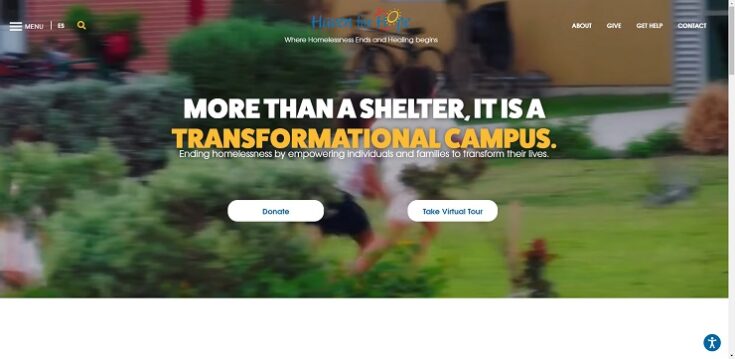 More than a women's shelter, this is a place that provides assistance to all those who find themselves homeless in the city of San Antonio. Here you have the possibility not only to donate clothes but also other necessities or toys for the children who are sheltered there.
YWCA San Diego County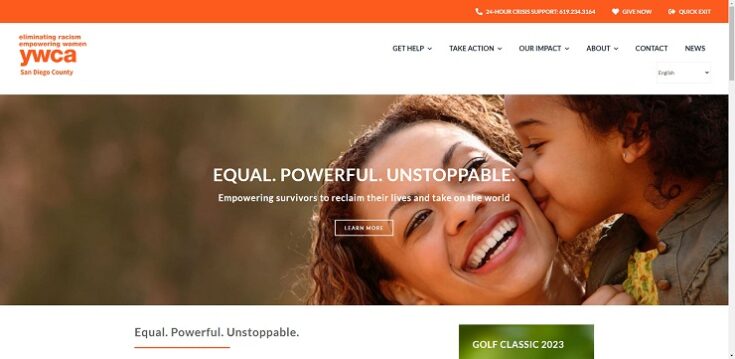 It is a center that has been responsible for prioritizing family unity at all times, as well as helping them to progress socially and economically. Another of the objectives on which this shelter has focused is to eliminate racism in the area so that all children and adults can feel included in the community without prejudice.
Rachel's Women's Center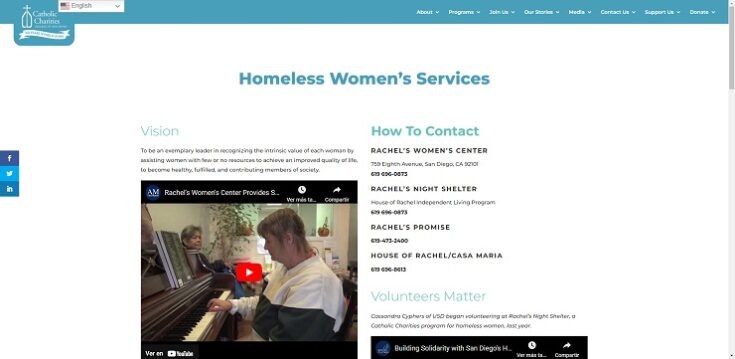 In this center, they have a specialized program where they can have lunch hours and recreation, and they can even communicate by sending emails. Another of the advantages that have made this center located in San Jose stand out is that they have rehabilitation and mental health care centers as well as the possibility for people to donate all kinds of clothing.
Union Gospel Mission – Center of Hope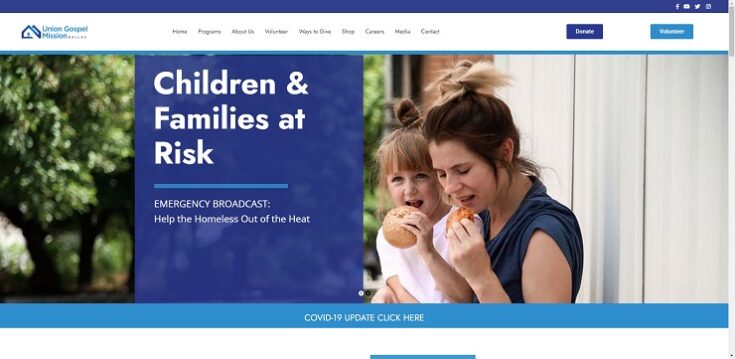 One of the best shelters for women and children with free education, dormitories, and medical care. It is one of the best you will get in the city of Dallas, where even veterans who don't know where to stay can come to be taken in.
📍 Address: 4815 Cass St, Dallas, TX 75235, U.S.A.
✆ Phone Number: +1 214 638 2988
🌐 Website: http://ugmdallas.org/
How many Women's shelters that accept clothing donations are there in the United States?
According to studies conducted for this year 2023, it has been established that about 60% of the total U.S.A population contributes to donations of all kinds. One of the most common is used clothing that is no longer needed. Although not all women's shelters can accept certain items of clothing, there are some that do as long as they follow certain guidelines.
Among the items that are mostly donated or requested by people are clean socks: this is because most of these people do not have adequate shoes to walk on the streets. Therefore, one of the most requested items of clothing is clean socks. However, it is one of the least accepted garments in the shelter centers, as is the case with underwear.
Among the cities where there are more shelter centers and therefore cities that have a higher percentage of charity, are Tennessee, Alabama, Mississippi, and Kentucky, of those in the eastern part of the country. This is followed by Lowa, Kansas, Minnesota, Missouri, and Nebraska for the North Central.
What are the items that are not recommended for donation at refugee centers?
Just as there is a list of items that can be donated at shelters or reception centers, there is also one about items that are not recommended to be donated to these people. Among them are money and religious books, the latter because everyone has different beliefs. Another item that is not recommended to donate is soup that is not properly packaged because accidents can happen.
No short sharp objects, as well as food that is very difficult to cook or consume currently, or food that is very sweet. It is mostly to take care of the health of those people and their well-being as well as that of those around them.
Why is it forbidden to donate money to people in shelters?
Most of all these types of donations are forbidden because it would be understood that people would be contributing to them getting used to not progressing on their own. They would be falling into the same circle that brought them to that state; besides, with the money they will not think about buying food or clothes; if they are addicts, you would only be contributing to them continuing in the world of drugs, for example.
In the refugee centers they are responsible for teaching them the value of work and the money that is earned with it; as well as the progress that they can have if they know how to manage this money correctly. This is just one of the many reasons why the donation of money is completely forbidden in refugee centers, shelters, and community centers.