For many individuals, a payday is a significant event, and when it involves receiving payments from a government entity such as SSI, it can often cause confusion and uncertainty. At allaboutcareers, we understand the importance of alleviating this confusion and aim to provide comprehensive assistance to ensure you clearly understand when the SSI money will be deposited into your bank account.
This knowledge empowers you to exercise greater control over your expenses and effectively manage your income, enabling you to maintain a clear and organized financial outlook. We aim to keep you informed at every stage so that you can rest assured that you will be fully prepared to manage your finances efficiently and make the most of your SSI payments.
What is SSI and what is it for?
Supplemental Security Income (SSI) is a U.S. federal program that provides cash assistance to people living with disabilities and to the elderly who have limited or non-existent income or assets. The program's goal is to provide for the basic living needs of those unable to work because of advanced age or disability.
The amount of the SSI payment is determined by the individual's earnings and other resources, and the funds are intended to help cover various expenses, such as housing, food, or medical bills. In conclusion, SSI is a form of public assistance administered by the U.S. Social Security Administration.
Required Documentation
Gather the documents and information the SSA will require to process your application.
Social Security card or number.
Birth certificate (or other proof of age).
Citizenship or immigration status documents.
Marriage certificate and divorce decrees.
Bank statements, life insurance policies, and other financial records.
Medical records, including documentation of your disability.
Living arrangements (rent or mortgage payments, utility bills).
Pay stubs, W-2 forms, or other income-related documents.
The SSA may request additional documents or medical records to verify your disability or eligibility.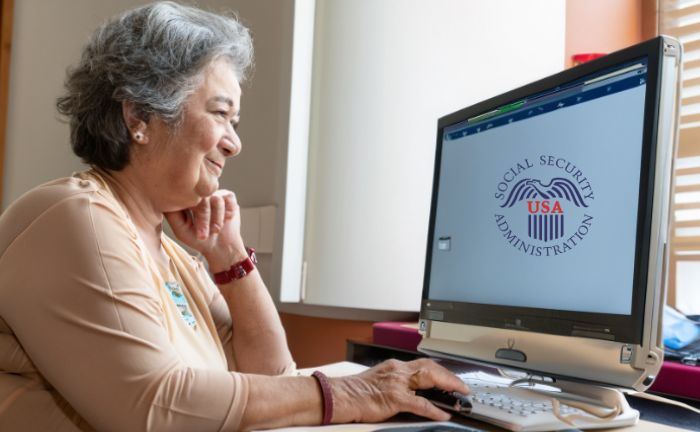 Who is eligible to receive SSI payments?
To be eligible for Supplemental Security Income (SSI), individuals must prove that they have minimal or no income or assets and meet specific criteria.
The person must be either 65 years or older, blind, or disabled: People younger than 65 need a medical condition that impairs their capacity to hold a job for at least one year, poses a mortality risk, or significantly hampers their daily functioning.
They must have little income and few assets/resources. Their savings and property values must be below certain limits.
They must live in one of the 50 U.S. states, Washington D.C., or the Northern Mariana Islands.
Their monthly wages or Social Security income must be $1,913 or less.
SSI also has a resource limit of $2,000 for individuals and $3,000 for couples.
Have a sufficient work history with enough work credits from paid employment.
If they are not citizens, they generally need a qualified immigration status and meet other requirements to be eligible for SSI as a noncitizen.
Non-U.S. citizens requirements
To qualify for Supplemental Security Income, noncitizens must fulfill specific requirements. These include being classified as a 'qualified alien' and meeting a condition that allows such aliens to receive SSI. Additionally, they must meet all other SSI eligibility criteria, such as income and resource limits.
The Department of Homeland Security (DHS) has identified seven categories of 'qualified aliens.' Furthermore, other types of noncitizens, such as victims of various forms of human trafficking, Afghan Special Immigrants, Afghan humanitarian parolees, and Ukrainian humanitarian parolees, are also eligible for SSI.
NOTE: Applicants must provide proof of their immigration status. If they have a sponsor, their income and resources may be considered part of the applicant's resources.
Become a U.S. Citizen
The U.S. Citizenship and Immigration Services (USCIS) manages the naturalization process, which allows non-U.S. citizens to become U.S. citizens. Those interested can visit the USCIS website or call (1) 800 870-3676 to request a DHS Form N-400 so you can start the process to become a U.S. citizen, known as the naturalization process.
How to apply for SSI?
Once you determine your eligibility for Supplemental Security Income (SSI) and meet the required criteria, the next step is to complete the SSI application form provided by the Social Security Administration (SSA). There are several options available to apply for SSI:
Online: You can apply by visiting the Social Security Administration website. This takes 5-10 minutes to complete the initial application. A representative will then schedule an appointment to help you submit supporting documents.
By phone: Call the SSA toll-free number at (1) 800-772-1213 to schedule a phone appointment to file your application.
In-person: You can visit your local SSA office to apply. They will assist you with the application process.
You will be scheduled for an in-person or phone interview after the application submission. During this interview, the SSA will gather additional information about your financial and medical circumstances. After the interview, the final step is to await the decision from the government.
If you do not receive your payment promptly, you should contact the SSA through the abovementioned channels.
IMPORTANT: This process can take several months.
SSI Payment Methods
Federal law requires that all federal benefit payments, in this case, Supplemental Security Income, be made electronically. Beneficiaries can collect their benefits by direct deposit to an existing bank account or Direct Express® Debit Mastercard® debit card .
Current beneficiaries receiving checks must switch to a virtual payment option. While there are exceptions to this electronic payment mandate, they are granted in very rare circumstances and for reasonable justifications.
SSI deposit schedule 2023
Suppose you began receiving Social Security benefits before May 1997 or currently receive both Social Security and Supplemental Security Income (SSI). In that case, your Social Security payment will be issued on the 3rd day of each month. On the other hand, your SSI payment will be published on the 1st day of each month.
Let's see the Supplemental Security Income Payment Schedule (month by month) so you can access your money immediately after the deposit.
| | |
| --- | --- |
| Month | Date |
| January | - |
| February | Wednesday the 1st |
| March | Wednesday the 1st |
| April | Wednesday the 1st |
| May | Monday the 1st |
| June | Tuesday the 1st |
| July | Friday, June 30th |
| August | Tuesday the 1st |
| September | Friday the 1st |
| October | Friday, September 29th |
| November | Wednesday the 1st |
| December | Friday the 1st |
As we already said, these payments are made on the 1st of each month. However, due to October 1 falling on a weekend (Sunday), the payment for October will be issued on September 29 (the Friday before) instead. This adjustment ensures recipients receive their SSI payments without any delay caused by the weekend.
What Time Does SSI Deposit?
The timing of when Supplemental Security Income (SSI) payments are deposited into recipients' bank accounts can differ depending on the recipient's bank. In most cases, SSI payments are typically posted at midnight on the day preceding the scheduled payment date.
This means recipients often have access to their funds a few hours before the official payment date, as with October's payment. However, the exact timing may vary based on the policies and processes of the beneficiary's bank.
References