Banks' need to keep their customers happy has led them to improve their fees and even eliminate many of them. Now you can look for a Wells Fargo near you because it was not insulated from the news; in 2022 it announced the elimination of NSF fees and designed a grace period to avoid large overdraft fees.
However, after the announcement many customers were still subject to old overdraft fees that remained at $35, which was a problem for many, although the financial institution clarified when the grace period would take effect.
If you already know the features of the Wells Fargo Cash Back VISA Signature Card, and you know how to deposit cash at the Wells Fargo ATM, then you should soak up information about the grace period.
Learn how Wells Fargo's extra day grace period works
Wells Fargo's grace period gives you the ability to have an extra day to make your deposits and avoid overdraft fees. That is, if you have a $20 balance on Monday and a check written for $80 is paid, you will have a $60 overdraft that is subject to the overdraft fee policies.
However, if on Tuesday you make a deposit of $75 and there are no more outstanding debts, the bank will waive the overdraft fees that would be added for the previous day's transaction. This is because you made a deposit for the amount needed to cover the previous amount.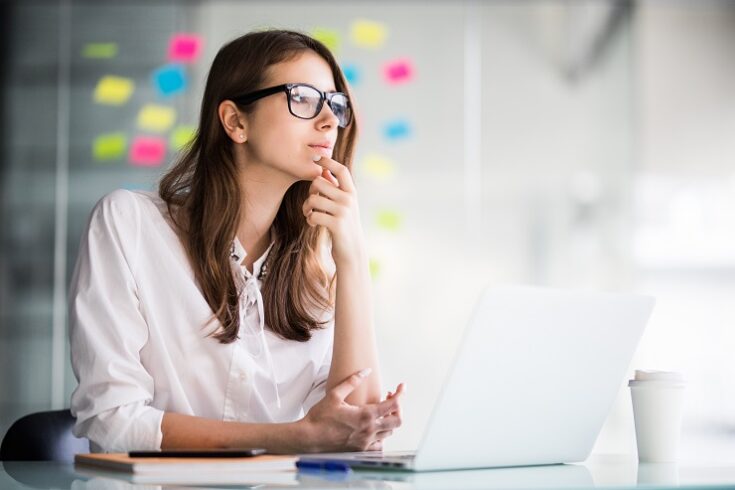 The deposit needs to be made before midnight the following day, otherwise, fees will apply. There are different methods you can use to add funds to your account and avoid fees, some of them are:
Cash deposits
Bank transfers
Transfer from another account of your own
Direct deposit
Overdraft Protection Alternatives
Wells Fargo has different alternatives to help you avoid overdraft fees, there is an option for each transaction you have made and overdrawn. You can use the "rewind" program for direct deposit overdrafts, this option is only for customers who are charged overdraft fees.
You can make a direct deposit before 9:00 a.m. the day after your account is negative. It is necessary that the amount is sufficient to cover the negative balance, in this case, there will be no fees. On the other hand, you should know that the bank does not charge overdraft fees on items of $5 or less.
You also have the alternative of setting up overdraft protection, you can link up to two Wells Fargo accounts, one must be a savings account and the other a credit account.
This will help you authorize or pay transactions when you don't have enough money available in your checking account. The bank automatically transfers the necessary funds from the linked accounts.
With overdraft protection, you can cover different types of transactions, including debit cards, ATMs, recurring electronic payments, and bill payments.
With this option, there are no transfer fees. In addition, with overdraft protection advances on your credit account, you start earning interest from the date you make each advance.
How do I access overdraft protection?
If you already have an account with Wells Fargo you can sign up for overdraft protection through online banking by logging into your account. You can also do so by calling 1 – 800 – 869 – 3557. Both alternatives are effective to activate the protection and avoid overdrawing your account.
Similarly, by accessing your Wells Fargo account, you will find all the necessary steps to be part of the overdraft protection. If you need any clarification, contact technical support to find the corresponding options.
How much are the overdraft fees at Wells Fargo?
When you have a Wells Fargo account, you should know that you have a $35 overdraft fee on transactions if you are a customer with standard overdraft coverage. In one day, you can face up to three overdraft fees totaling $105 in overdrafts. On the other hand, if you are enrolled in overdraft protection, you do not face these fees.
For its part, insufficient funds fees were eliminated as of March 2022 as a benefit for customers who have trouble maintaining a certain amount of funds in their accounts. In addition, it has the grace period mentioned above.
This means that if you are a customer who has remained with a negative balance in your accounts, you will not have an ongoing overdraft fee. However, in this situation, the bank may decide to freeze your accounts if you do not increase your balance within an estimated period of time. In this situation, you will receive an alert from the bank about the actions that will be taken and the date on which they will be executed.
On the other hand, you cannot overdraw your ATM or credit card transactions if you do not have sufficient funds, the transactions are simply declined and there are no additional fees for this. There are also no fees for frequent overdrafts, which is something that other banks usually have to avoid their customers' debts.
So, is it a good option to overdraw my Wells Fargo account?
It will never be advisable to overdraw your accounts because this indicates that you are low on cash; therefore, payments can become complicated. Although Wells Fargo has an exact fee for overdrafts over $5, it is not recommended that you constantly face this situation. You will only indicate to the bank that you are in financial trouble.
Can I go overdrawn on my Wells Fargo checking account?
by u/Vyzantinist in personalfinance
Before opting for the alternative of overdrawing your accounts, it is preferable to find a personal loan or similar benefit to help you pay off your debts. It is advisable to join Wells Fargo's overdraft program and learn how to manage your monthly income properly.
Opt for interest-bearing savings accounts that help you improve your finances and make your funds produce a little more money just by having them in a bank account.
Remember that financial institutions usually carry out studies of their clients to determine if they are eligible to access certain benefits, and try to be part of the eligible clients.
References