Many people are searching about Venmo's transfer limits, linking Venmo and PayPal, and even how to accept payments in Zelle. However, these are all platforms that are just for sending and receiving money, so what if I told you that there is something much better?
Yes, we're talking about Ria Money. It is available in over 165 countries with the exchange rate you need to complete your transactions. It has become the main option for those who want to send money internationally, it offers excellent benefits for users who trust them and create their Ria accounts.
In addition, through Ria Money, you can make bill payments, mobile recharges, check cashing, money orders, and prepaid debit cards. In other words, it has all the financial services you need to meet your daily financial needs. You just have to make sure it's what you need in each case.
How do Ria Money Transfer Rates Work?
When you send money with Ria Money, you should be aware that an exchange rate spread is applied to the mid-market rate depending on the currency pair. You can see this much better when you log in to your Ria Money account you access an FX calculator. There you can enter the details of your transaction and find out the exchange rate and fees that apply to the transfer you want to make.
Regarding the rates, it is not possible to indicate exactly what Ria's rates are because they change according to the location from where you make the transaction. Similarly, the destination, the payment method, and the way in which you will receive the money sent are considered.
To have an overview of this, if you decide to send $1000 to Egypt, the fee will be $5 for bank transfer, $9 if it is a cash payment, $15 for debit card payments, and $35 for credit card payments.
As an example of the Ria Money exchange rate, we will leave you a table below:
| | |
| --- | --- |
| Amount | Rate |
| 1,000 to GBP | £788.74 |
| £1000 to USD | $1,194.27 |
| 1,000 to EUR | 895.00 Euro |
| $1000 to CAD | 1,300.20 Canadian dollars |
| C$1000 to USD | $732.06 |
One thing that is clear is that transactions made by credit card are more expensive compared to those made by bank transfer. This is true in all cases, regardless of where you are and where you are sending the funds to.
A platform to send and receive money in different parts of the world
Something you should know is that users from Canada, Australia, the United Kingdom, Spain, and the United States have the possibility to use the digital platform for their transactions; benefiting from a more competitive exchange rate than those offered by local banks. This is one of the reasons that has made Ria one of the favorite options for sending and receiving money.
As for customers in other Ria locations, they need to visit the physical locations to make their transfers. To locate a Ria agent, they need to go to the Ria Money Locator and enter their address to find the nearest agents. During the visit, you will get a quote for the exchange rate you need.
Benefits of choosing Ria Money for your transactions
You cannot choose a platform just because it is popular among users, you have to know the benefits it has to offer and evaluate if it really fits your requirements. In this case, Ria Money has many benefits to offer its customers in different parts of the world.
You can decide from different payment options to complete your transfers. You can even send the transfer and it will arrive at the recipient's doorstep using their home delivery service
You can enjoy more than 397,000 physical locations worldwide where you can go to complete your transactions
Credit and debit card payments take approximately 15 minutes to reach their destination
You can track all your transactions through your account, so you can monitor that they arrive at the right time
You don't have to adhere to a minimum transfer amount, as you can send as little as $1 to any of the contacts registered in your account
It adjusts its services to the needs of each country, that is, it offers different alternatives in each location to make sending and receiving money simpler for its users
Go with Ria Money Transfer. They are giving good rates

— Durga 🔆 (@DP_Vanacharla) April 26, 2022
Payment methods you can use with Ria Money
To offer the best solutions to its customers, in Ria Money you will find different options to make your money transfers. You will not have problems with the payment methods because almost all of them are available on the platform, of course, you should evaluate which are the most recommended according to your location.
The first option is cash; you can go to any Ria Money agent near your location and make the payment. It is the fastest option and the funds are immediately available for you to make the transfer to its destination, which is ideal if you want to use your bank account for the transaction.
On the other hand, you find bank transfers, it is one of the most economical alternatives of the platform and the funds can take up to 4 business days to reach their destination. You can also opt for credit or debit cards, these deposits take only 15 minutes to complete, however, it is the most expensive option.
Withdrawal options
On the other hand, whoever receives the payment can withdraw with a bank deposit, considering that Ria Money works with major banks. Although they can choose to pick up the money in cash at any of the offices of the destination, it is ideal when the transfers are small amounts.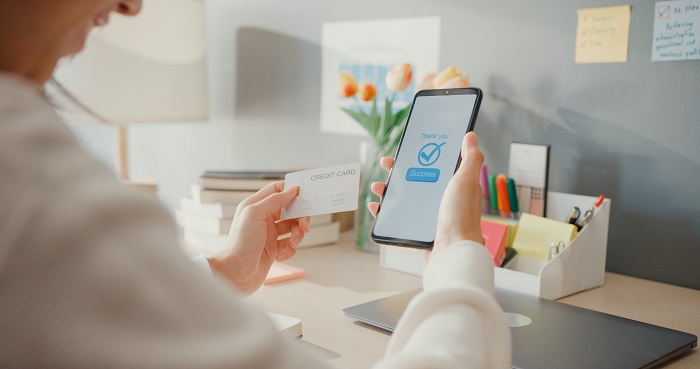 One of the best alternatives is home delivery, which is available for residents of the Dominican Republic, Armenia, Morocco, Egypt, Hungary, the Philippines, and Vietnam. The last alternative is via mobile, you can use the digital platform to receive money transfers.
However, the mobile option is available in Kenya through the M – Pesa application, through which its users can receive transfers from more than 20 different countries. As you will see, you have different alternatives, although you should evaluate which one best suits your place of residence. Therefore, it is always important that you pay attention to the regulations of each country to avoid mistakes.
References