Klarna is a popular payment provider that allows consumers to make purchases online and pay for them later in installments. Many users have already found out about how to get money with the platform, about Klarna purchase power, and about the Klarna One Time Card (Ghost Card).
However, few know whether the company takes credit history into account. Many people appreciate the convenience of this service, but some may wonder how it affects their credit score. Specifically, they may want to know if Klarna reports transactions made with this payment method to the credit bureaus.
These agencies are companies that collect information about people's credit history and then use it to calculate credit scores. Key information that includes details about loans, credit cards, and other types of credit accounts the person may have had. So. Does Klarna report to the credit bureaus? The answer is not simple at all.
Does Klarna report your credit history?
In the United States, using Klarna can affect your credit history in several ways, depending on your individual situation and how you use the service. While in general, Klarna does not automatically report your payment history to the credit bureaus, if you miss payments, this debt may be reported.
That is, Klarna will only report to lenders when there is an unpaid debt or you have missed 4 payments. This could negatively affect your credit history and make it much more difficult for you to obtain credit in the near future. Especially considering the fact that Klarna does not improve your credit history, but it can hurt it.
In a quest to fix this, Klarna has started offering positive payment reports to some credit bureaus in the United States, although this is not really something palpable or directly visible in the effect on Klarna users' credit histories. It is, therefore, safe to say that Klarna will only affect your credit history if you default on any of the established payment methods.
Which credit bureaus does Klarna report to?
Klarna reports to several credit bureaus around the world, although the bureaus to which it reports may vary depending on the location of the client and Klarna's reporting policies in that area. In the United States, Klarna reports to three major credit bureaus: Equifax, Experian, and TransUnion.
@acornmortgagesolutions

👀 If you have been using Klarna to spread payments then it will be showing on your credit report. 💷 A lot of us use Klarna to help spread the cost of numerous things, whether clothes, electricals or something else entirely. 📑 Before when you used Klarna it did not show up on a credit report so your payment history or debts to Klarna were not presented to mortgage lenders. ❗️ We have had clients recently with Klarna commitments showing up for various amounts, and one of the main points here is typically Klarna installment payments last for 3 months so the vast majority of lenders will not count them as a commitment, anything that lasts over 3 months could be counted. However, whilst obviously that is good news, because it does show up on your credit report now, if you miss a payment or indeed default on it then this will have an impact on your mortgage. 🚨 So, if you use Klarna to spread the cost of something bought online, please remember this now shows on your credit report. Whilst it might not necessarily count as a credit commitment, any missed payments or defaults will show and certainly have an impact on your mortgage. #mortgagetips #creditrepair #creditscore #klarna #firsttimehomebuyer #homemovers #homebuyers #homebuyingtips #mortgagebroker
Likewise, Klarna does not report automatically with any of these agencies. It will only report on any payment defaults or existing debt. On the other hand, regarding the reports that can be made on payments in a timely manner, this will depend on the specific case. In addition, these reports are normally only given in specific cases where the 4 installment payment method has been used.
It is important to remember that Klarna's reporting to credit bureaus may vary depending on geographic location and Klarna's reporting policies in that area. If you have specific questions about how Klarna reports to credit bureaus in your area, it is recommended that you contact Klarna directly for accurate and up-to-date information.
Does Klarna charge additional fees for late payments?
Klarna offers several payment options, including the option to pay in installments, which is commonly preferred by users. If you choose this option, it is essential to remember that each installment must be paid on the agreed due date. If you are late in paying Klarna, it is likely that you will be charged additional fees along with the respective credit bureau reporting.
If you miss an installment due date, Klarna may charge you a late payment fee or a default fee. These fees vary by location and Klarna's policies in that area, but are usually a percentage of the balance due or a flat amount.
In addition to late payment or default fees, you may also be charged interest on the balance due. Interest also varies by location and Klarna's policies in that area, but is typically based on an annual interest rate. In addition, these are specified in the terms and conditions you agree to when you create a Klarna account.
Tips for using Klarna and not affecting your credit history in the process
If you want to use Klarna without negatively affecting your credit history, it is important to follow these tips: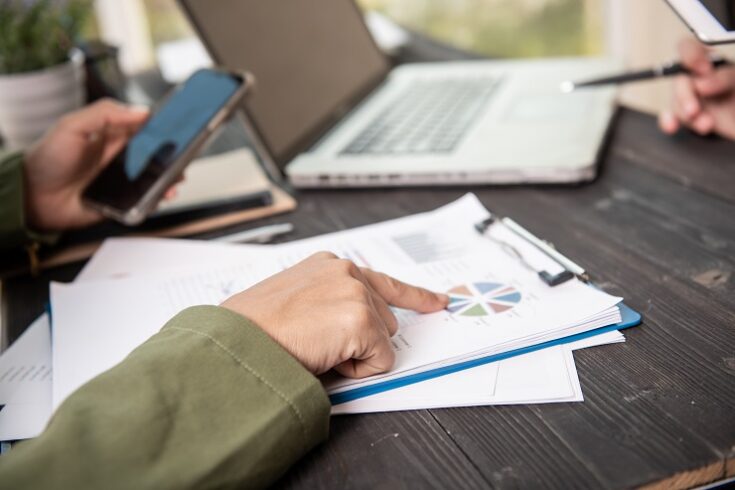 Use Klarna only for purchases you can afford: Before making a purchase with Klarna, make sure you can pay for it in full within the established time frame. Don't commit to payments that exceed your financial capacity
Keep your payments current: Be sure to make your Klarna payments on time, preferably before the due date. This will help you avoid late fees and protect your credit history
Contact Klarna if you are having difficulty paying: If for some reason you are having difficulty paying, contact Klarna as soon as possible. They may be able to offer you additional payment options or a payment plan to help you meet your obligations
Review your statements: Be sure to review your Klarna statements regularly to ensure that your payments are being recorded correctly and that there are no late or non-payment charges.
Don't apply for credit with Klarna too often: If you apply for credit with Klarna too often, this can negatively affect your credit history. Therefore, it is advisable to use Klarna only when necessary and not excessively
Check your credit history regularly: It is recommended that you check your credit history regularly to ensure that it is being recorded correctly and that there is no incorrect or outdated information. If you find any errors, contact the appropriate credit bureau to correct them
By following these tips, you can use Klarna responsibly and avoid negatively impacting your credit history. Instead, you'll have a better chance of getting positive reports from Klarna that will give you a chance to improve your credit history.
References