AmEx cards like the Gold are very popular, and we can't omit AmEx send accounts, as well as Clear Secure which is a very common service from the company. Now, many cardholders are interested in credit reports.
If you are an American Express cardholder, you may be wondering when your payment history is reported to the credit bureaus. This information is important because it can affect your credit score and your ability to obtain credit in the future. Whether you have control over your credit score or not, it is very indispensable to keep track of it.
American Express generally reports information to the credit bureaus once a month, at the end of the billing cycle. However, it is essential to note that the exact timing of reporting may vary depending on the type of card you have and the agreement you have with American Express.
When does AmEx normally report credit history?
As mentioned above, American Express normally reports the credit history of its customers to the credit bureaus once a month, once the billing cycle is completed. Although this does not mean that this is the same for all cards, as each card has a specific time in which the billing is done.
This is why it is recommended to make payments on time and maintain a low balance on American Express card accounts, especially if your goal is to maintain a good payment history. If you make payments late or have a high balance on your card, this can have a negative effect on your score and make it difficult to obtain credit in the future.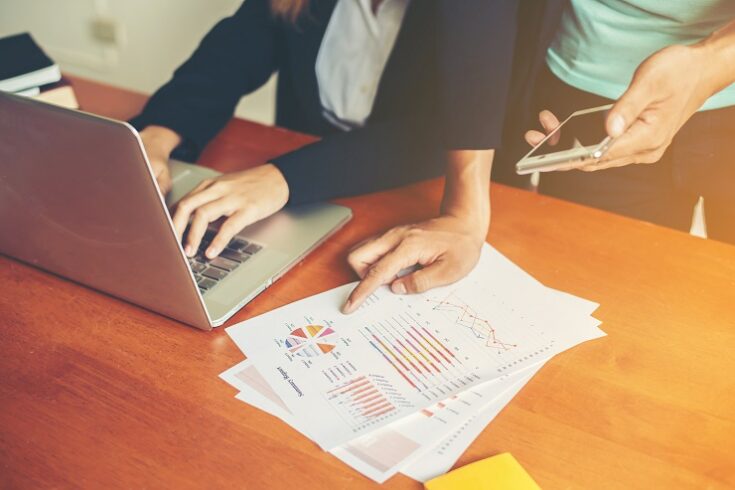 Similarly, if you have questions about when exactly your credit history will be reported or any other aspect of your American Express account, you can contact customer service. A specialized team will provide you with additional information about the services available.
How can I find out the billing cycle of my American Express Card?
To find out what your American Express Card's billing cycle is, you can refer to your monthly statement. In the account information section, you will find details about the billing cycle, including the start date and end date of the billing cycle.
You can also check the information online through the American Express website or mobile app. In the account details section, you should be able to find the same billing cycle details that appear on your statement.
If you prefer not to wait for your statement, you can set up billing alerts in your American Express account. This way, you'll receive an email or text message notification the moment your statement is generated, letting you know your billing cycle.
How do I know if my American Express card has a special agreement to report my credit history?
American Express has special agreements with the credit bureaus to report the credit history of its customers. Like other credit card companies, American Express shares information about its customers' payment habits and credit usage with the credit bureaus.
For example, American Express may provide detailed information about card usage, including the type of transactions made, frequency of use, and average purchase amount.
These special arrangements allow credit bureaus to obtain a more complete picture of the financial behavior of American Express customers. This information can be useful to the credit bureaus in calculating an individual's credit score and determining his or her credit risk.
In addition, in such special cases, the cutoff date of the cards may be affected to provide more detailed information regarding payments and credit history.
If you have questions about whether your American Express card has a special agreement to report your credit history, it is best to contact American Express customer service directly.
They will be able to provide you with detailed information about the terms and conditions of your card, including any special arrangements you may have for reporting your credit history to the credit bureaus.
Which credit bureaus does AmEx report to?
American Express reports its customers' credit information to the three major credit bureaus in the United States, which are Equifax, Experian, and TransUnion. These agencies collect information about consumers' credit history and generate credit reports that are used by lenders and other financial service providers to evaluate applicants' credit risk.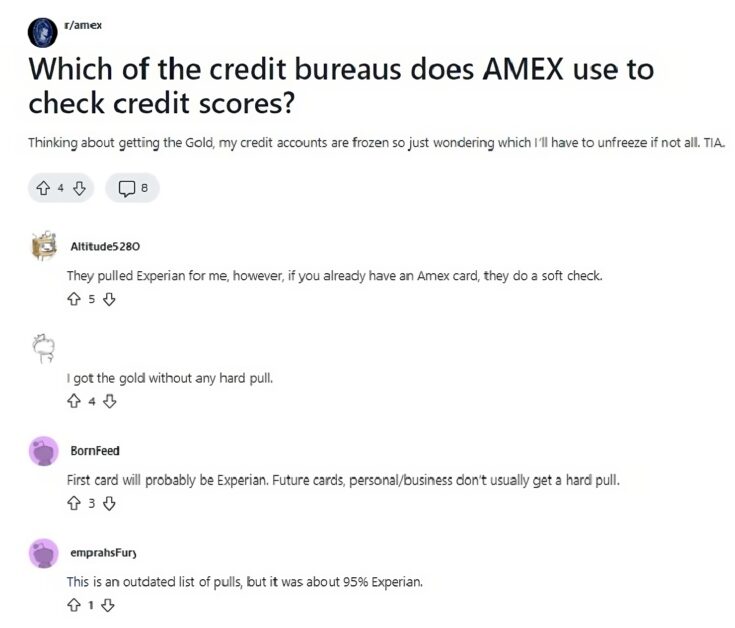 When American Express reports its customers' credit information to these credit bureaus, it includes details about payment history, account balance, credit limit, and other relevant data. This information can have a significant impact on an individual's credit score and ability to obtain credit in the future.
How can I find out my credit score?
There are several ways to obtain your credit score. Some of them are:
Through the credit bureaus: You can obtain your credit score directly from the bureaus through their websites. Each agency offers different subscription plans and payment options to obtain your credit score
Through your bank: Some banks offer their customers access to their credit scores for free. Check if your bank offers this service and how you can access your credit score
Through specialized websites: There are several specialized websites that offer credit scores for free or for a fee. Some of these sites include Credit Karma, Credit Sesame and MyFICO
It is important to check your credit score regularly to stay on top of your credit situation and take steps to improve your score if necessary. In addition, checking your credit score can help you spot potential errors on your credit report and take steps to correct them.
References