When you open a new bank account, requesting a debit card should be the first thing to do. And as with many other financial institutions, you can also do it with the United Services Automobile Association (USAA).
After meeting all the requirements, you will most likely receive it in the mail, but before using it, you must activate your USAA debit card for security measures. This step is essential since it protects you from fraud attempts and lets you use your account fully.
With the USAA, there are three ways to activate it, and it takes only a few minutes to do so. Once you finish the process, you will not have to wait much time; the activation will occur instantly.
Ways to activate your USAA debit card
When you first request a USAA debit card, it will normally take between 7 and 10 business days for it to arrive through the mail. Once you get it, check if the card has an activation sticker; this indicates whether you need to do the process or not.
If you do not get the sticker, follow one of these options. If one of them does not work for you, try the next one.
Activate your card online
The first method is accessing your USAA account and activating it online.
Go to the USAA website by typing

usaa.com/activate

on your web browser.

Once you are in, you will have to log into your account with your Online ID and password.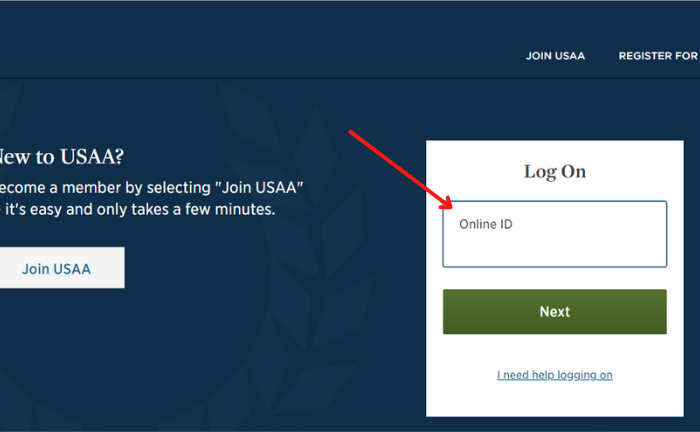 Look for the

Activate Card

link and click it.

Enter your personal information (full name, birth date, SSN, mobile number) and debit card details (card number, security code, CVV2, expiration date, etc.).

Follow the remaining instructions to activate the card.
Make a call for activation
You can also call a customer service number to activate your card with the help of voice instructions. This is great for people who do not have Wi-Fi available to log in to their accounts.
To start the process, you just have to call 800-315-4906. Keep in mind that this number works only for debit and ATM card activation. If you currently have a USAA credit card, you must call 800-411-4300.
Go to an ATM near you
All you need to do is go to an ATM (you can use their locator tool on their website if you do not know where to find one) and insert your PIN when prompted. If you forget it, you can easily reset it by answering a verification question on the USAA website.
On the other hand, it is important to know that USAA debit cards are different from ATM cards. The former is linked to a checking account, while the latter is more like a savings account.
Why is it so important?
This is something that you cannot skip. If you get your card in the mail and start using it without activating it, you might raise suspicions from the bank.
USAA wants to ensure that every account is safe and their clients have fair treatment. So using one of these methods will not take much time. We recommend that you start with the online and phone call options before you decide to go to an ATM.
What can you use your USAA debit card for?
Mainly, you can use a debit card instead of cash or checks for your daily purchases. It is more convenient since you can check your balance at any time on your smartphone.
Also, you can set up recurring transactions with your merchants instead of one-time purchases if needed.
As for the cash withdrawal, you can do it at any USAA ATM without receiving any charge; however, for non-USAA ATMs, there is a $2 withdrawal fee per monthly statement cycle. But do not worry; this will only be charged after ten withdrawals.
However, there is always a limit. Each day, you are restricted to:
$600 for ATM cash withdrawals.

$1,000 for debit card cash advances.

$3,000 for signature-based purchases.

$3,000 for PIN-based purchases.
Other benefits you will have once you activate your USAA debit card are: blocking your card temporarily, changing your daily limit for bigger purchases, or adding it to a digital wallet. So do not waste any time and do it as soon as you receive it!
References
USAA Debit Cards. (2023, February 2nd). In USAA. https://www.usaa.com/inet/wc/debit-card?akredirect=true
USAA Classic Checking account review. (2023, February 2nd). In Finder https://www.finder.com/usaa-classic-checking-account.