There are different ways to move funds from one person to another. Financial institutions such as banks or credit unions are the leading financial institutions that most people rely on. However, there are other known platforms such as PayPal, Payoneer, Western Union, or MoneyGram. For this reason, today, we will learn how to transfer funds with routing numbers and account numbers.
Many financial institutions charge fees for money transfers, and it is the way they make money. Most of these institutions do not charge you if you send money to accounts in the same institution, but some institutions charge monthly fees, annual fees, or inactivity fees.
Today, it is straightforward to transfer money because technology has improved so much, and it is becoming more accessible and easier to manage your account online. So, if you want to know more about it, I invite you to read on,
What does the routing number mean?
The routing number is a 9-digit code that identifies a particular bank from the others. Each bank has a different routing number, and it shows exactly where the bank account was opened. Banks may have different routing numbers depending on the location of their branches.
On checks, you can quickly identify the routing number because it will always be the first set of numbers on the left side of the bill. You can also view the routing number online when you visit the bank's website or call customer service and get the digits.
What does ACH stand for, and how does it work?
ACH stands for Automated Clearing House and is a system used by U.S. financial institutions for electronic money transfers. An ACH transfer does not involve a lot of processing, and you are probably currently using this type of system without even knowing it.
There are both credit and debit ACH transfers, and to make them, you will need to provide both the routing number and the corresponding account number so that the transfer can be made. With these types of transfers, you can also send money transfers to international recipients, which are a bit more expensive. These transfers also take several days to complete.
Difference between ACH and wire transfer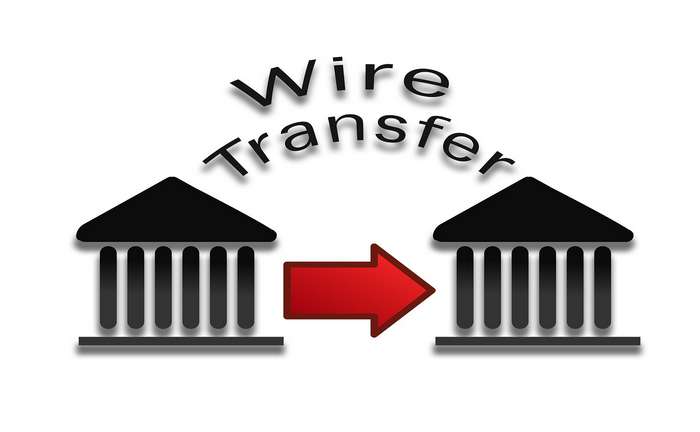 Many people think that these two concepts are the same thing, but the truth is that they are two different types of transfers. A wire transfer is made between accounts. These types of transfers can also be domestic or international, and usually, if they are global, there is a $15 fee. This is a method to send money faster from one bank to another.
ACH transfers, on the other hand, will take several days to be processed and the money will be withheld until the transaction is cleared from the ACH system, which can take up to three business days. In addition, the latter allows you to reverse the transaction in case of any errors, and the vast majority of these transfers are free of charge.
What is the difference between the routing number and the account number?
There is a big difference between the two numbers because, first of all, as mentioned above, the routing number will identify a particular bank. This number will help distinguish one bank from another to make transfers between them.
On the other hand, the account number distinguishes customers within the same bank. Each customer must have his account number so that money can be deposited into their accounts.
On the other hand, they also differ in the number of digits that each number has because the routing number is nine digits, while the account number is normally between 10 and 12 digits.
How can I transfer money with my routing and account number?
It is straightforward to transfer money with your routing and account number, and the process will generally be as follows:
You must be logged into your online account.

Go to the money transfer section.

Enter the recipient's details, including routing and account number.

Enter the amount to send.

Click the send button.

Review the transfer details and authorize it, using the identification provided by your bank.
If you do a wire transfer, you will receive the money the same business day, while it will take several days to do so if it is by ACH. To make this type of transfer, you must always have the routing number and account number.
Transferring money from a bank to a prepaid card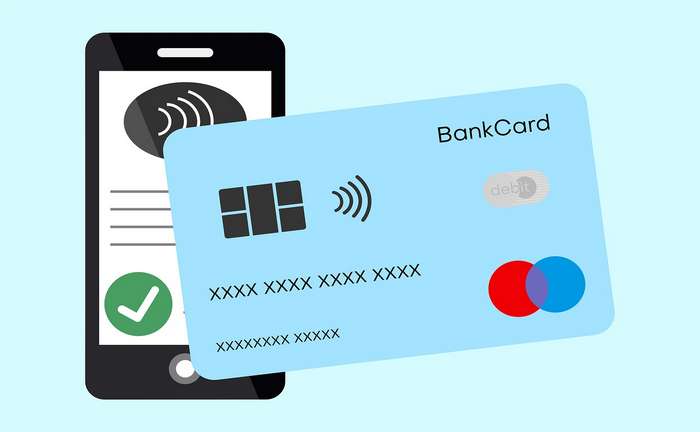 Prepaid cards are a type of card that allows you to purchase goods and services online, and these can be reloaded from a bank or credit union. This is a card from a separate institution and has a routing and account number.
To get money transferred from your bank account to your prepaid card, you will need to have the routing and account numbers. The process will be the same as moving money to another account at a different bank.
Can transactions be made only by knowing the bank account number?
When creating an online bank account, it can be used to make different types of transactions. However, the account number alone will not be enough to make transactions.
To make any type of transaction, such as sending money to other people, or paying bills, among other things, you need to access your online account with the necessary login credentials for the banking institution. If you have a deposit made to your bank account, you will need to provide both the routing number and the bank account number, and there will be no problems whatsoever.
Is it possible to send funds with a routing number only?
This will always be impossible because the routing number will only identify the banking institution. For this reason, it must always be accompanied by the account number by which each customer will be identified at the bank.
If you do not have both the routing number and the account number, no money transfer can be made successfully.
Keep in mind that nowadays, banking institutions are not the only ones that allow you to move money as there are also platforms such as PayPal, Payoneer, Skrill, Venmo, and Western Union, among others, that will allow you to send money very quickly.
Was this Content Helpful?