Sezzle is a popular buy now pay later (BNPL) platform that allows shoppers to make purchases without paying full price upfront. With Sezzle, customers can pay for purchases in interest-free installments.
This flexible payment option has gained popularity among online shoppers because it offers a convenient way to shop and manage expenses.
You can buy anything you want from your favorite stores and pay in convenient installments, so you avoid using money earmarked for something else and can better organize your monthly payments.
Sezzle stores
Sezzle is popular with those who enjoy shopping and splitting payments into different installments to complete the total fee over several months. However, it's not a service that all retailers accept, so check before you start shopping.
Fashion Nova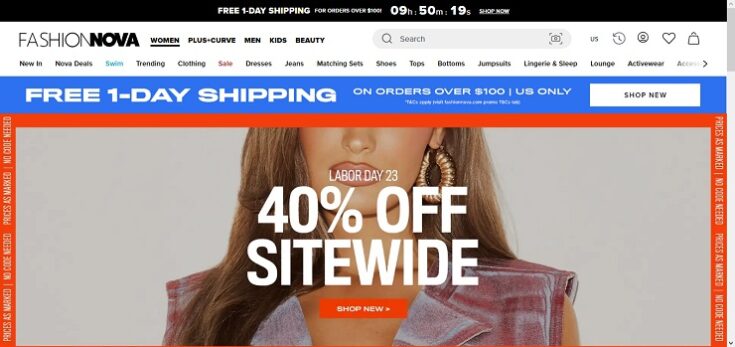 Fashion Nova is an online fashion retailer popular for its stylish and affordable clothing. The Fashion Nova store offers a wide selection of fashionable clothing for both men and women. Using Sezzle as a payment method, their customers can enjoy the latest fashion trends with no upfront costs.
SHEIN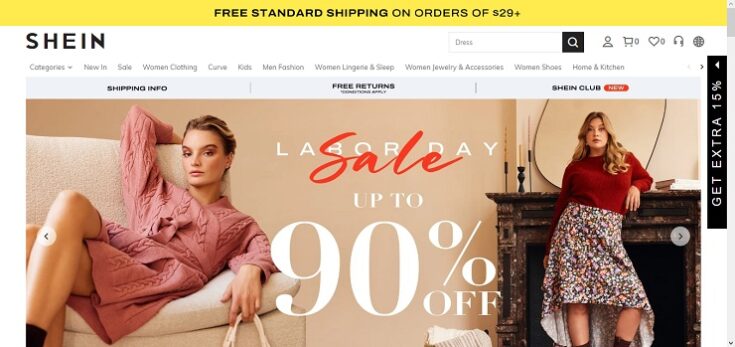 Perhaps one of the most popular fashion retailers of the moment. Known for its wide range of fashionable and affordable clothing, SHEIN offers options for women, men, and children.
By choosing Sezzle at checkout, you can enjoy affordable shopping and split payments into manageable installments. In addition, Shein also accepts other payment methods, but Apple Pay is not an option.
Zaful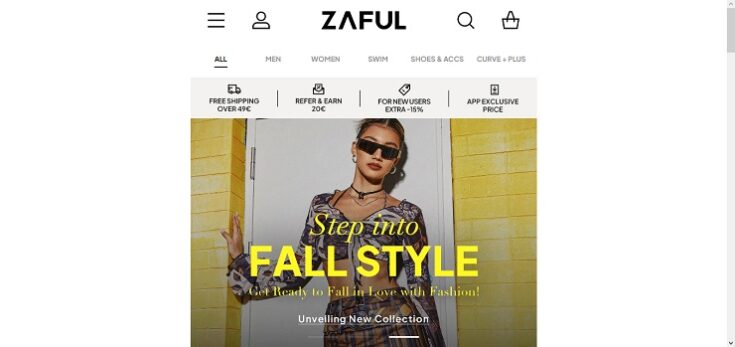 Zaful is an online fashion retailer aimed at the younger generation. It offers a wide selection of fashion clothing, swimwear, accessories, and much more. The ability to use Sezzle as a payment option makes it easier for young shoppers to stay on top of the latest fashion trends without putting their savings at risk.
Target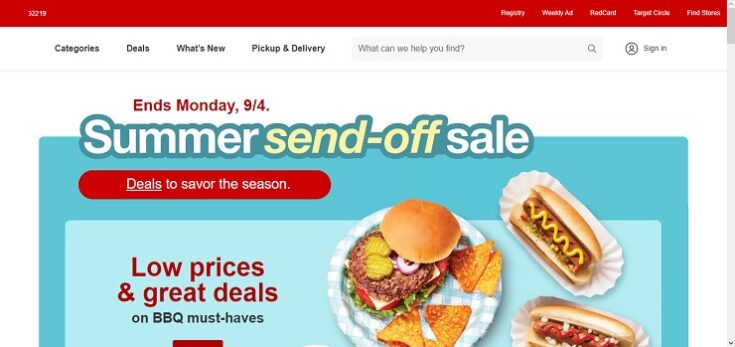 Target, one of the largest retailers in the U.S., also accepts Sezzle as a payment method; in addition, Target has a buy now pay later option. From home decor to electronics, apparel to groceries, Target has a wide variety of products to choose from. By using Sezzle, customers can split their payments into monthly installments they can afford.
Ulta Beauty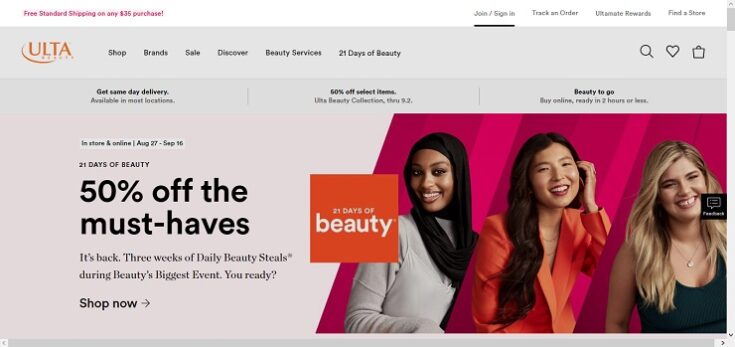 If you are a beauty enthusiast, Ulta Beauty is a store you must visit. With a wide range of beauty products, including cosmetics, skincare, hair care, and fragrances, Ulta Beauty is a one-stop shop for all your beauty needs. With the ability to pay with Sezzle, you can always have the best beauty products.
Boohoo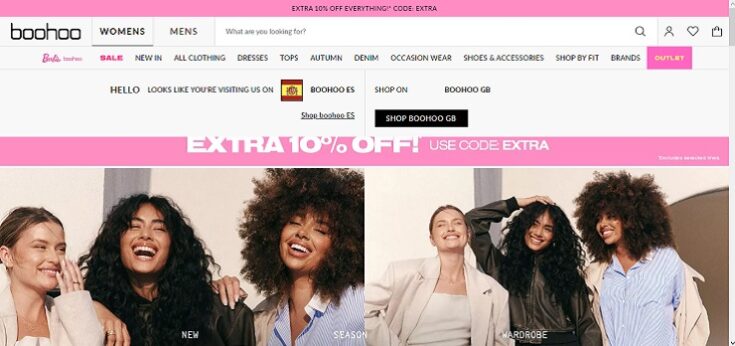 Boohoo is a popular online retailer known for its affordable clothing. With Sezzle you can buy the latest fashion releases in installments. Sezzle offers shoppers a convenient way to be fashionable without stressing over immediate payment.
GymShark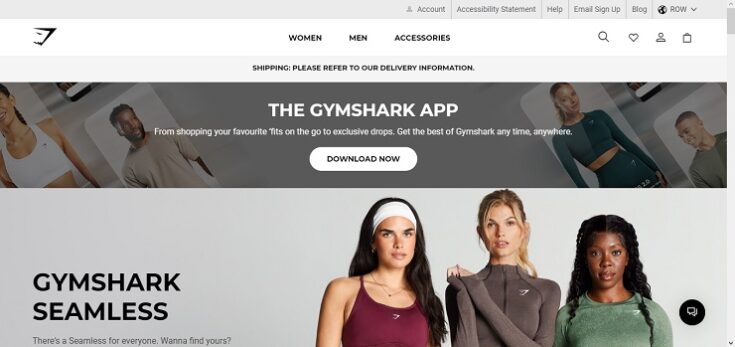 For fitness enthusiasts, Gymshark is a well-known brand that offers high-quality sportswear. As a sportswear brand that accepts Sezzle, Gymshark allows shoppers to split their payments into four installments. This makes it easy for customers to get what they need for their fitness goals without compromising their budget.
How does Sezzle work?
The main thing is to meet the basic requirements. You must be at least 18 years old, and have a US or Canadian phone number and an email address. According to their policies, there are no hidden fees, and so far there have been no complaints related to this.
Once you make a purchase, you need to pay 25% of the total, the rest will be divided into three installments that will have two weeks of difference between them to finish them.
The deadline to reimburse the total amount of the purchase is 8 weeks. In case of not making the payment in the estimated time, you will have to pay additional fees.
In addition, when you do not meet the payment deadlines your account will be deactivated, to reactivate you must pay $10. As for the limit of purchases, you cannot exceed $2500 once you are a customer, when you start the application the amounts should be lower.
Method for finding stores that accept Sezzle
Now, although we have mentioned some stores where you can make purchases with Sezzle, the list is usually more extensive.
However, considering that it is a valid option for the United States and Canada, you may find that the acceptance changes depending on the country, for example, Walmart, USA does not accept Sezzle, but in Canada it does.
Therefore, through Sezzle's online page, you can find a search engine to check if the store near you accepts this payment method.
The first thing to do is to download the Sezzle application on your mobile device. Now just follow the steps below:
Log in to the app and go to the Sezzle card tab. This is located at the bottom of the page
You will find two tabs at the top. Select the one that says "Buy in store"
Now select the search icon at the bottom
Enter the zip code of the area where you want to find the store and as you search, red balloons appear on the map. Each of the red dots are stores where you can shop with Sezzle
You can shop directly in the store by purchasing with your virtual card or through the mobile app.
The process is fast and secure; if you still have doubts, you can call the branch of the retailer where you want to make the purchase and verify that they accept Sezzle as a payment method. However, the search engine on the official website is always updated with their affiliates.
You should keep in mind that the minimum on your purchases from the Sezzle app is $35, although you may also find that some stores have a higher purchase limit than Sezzle.
References