Through JPay's money transfer service, you can transfer funds to your incarcerated family or friends; the funds are received directly into the individual trust account assigned to them. It is a method that helps those on parole or inside prison pay for community corrections.
JPay's services are convenient because you can use them from the comfort of your mobile device through the app they have designed for both Android and iOS devices. Although you can also send money in person at any of MoneyGram's locations or through the designated number 1 – 800 – 574 – 5729.
Undoubtedly, MoneyGram is always an option when it comes to somewhat complicated shipments, which is why you can also pay for child support in Texas that way.
How JPay works for money transfers
As you may know, JPay is a private company that has created partnerships with different state, county, and federal correctional facilities in different areas of the country. The mission is that you can enjoy a safe, reliable, and convenient service to help your family and friends who are incarcerated.
To start using JPay, you need to enter the website and add the state where the incarcerated individual is incarcerated, and their ID.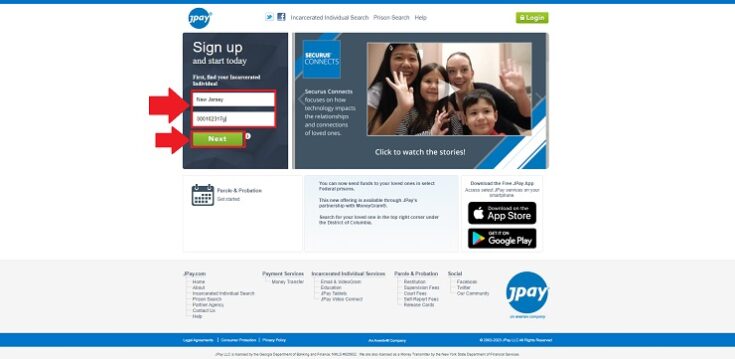 After that, you will be presented with the available options. Click on the person's name.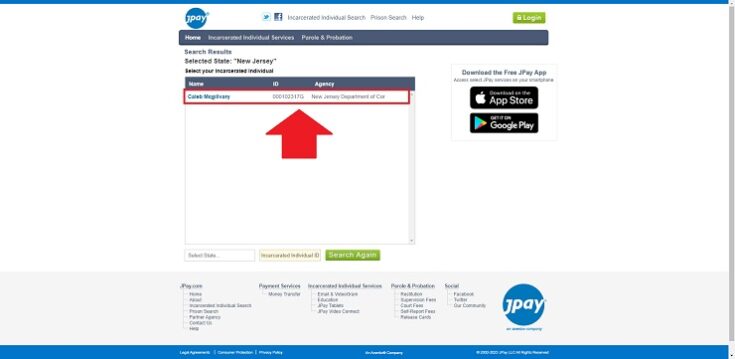 The next step is to enter your email address and confirm it. You must also enter a password, confirm it, and click "Register".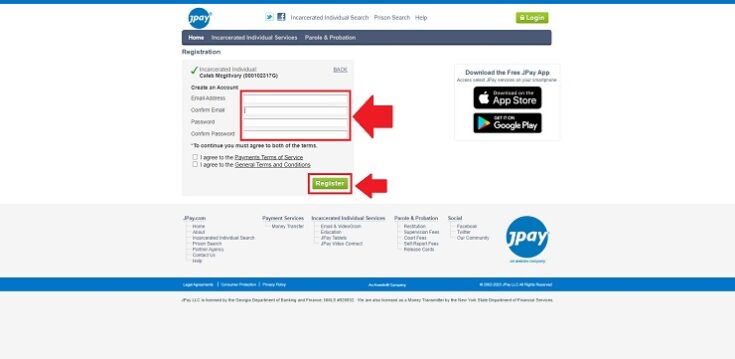 The other steps to complete the creation of the account are to accept the terms and conditions of the service. The recommendation is to always enter these terms and read the clauses to avoid misunderstandings during the use of the service. Once you have finished you only have to press "Register" to continue.
When you have your account created it is time to enter the identification of the incarcerated relative or friend, select the person from the list that will appear, and enter your email and password again. Now you only need to enter the billing information as it appears on your credit card statements and you will be able to start transferring money.
What is the process for someone who is incarcerated?
To log into JPay if you are incarcerated you need to enter your case number, court number, or ID, as well as a phone number and date of birth. When you enter all the information it is time to enter your name, and email address, generate a password, and add your billing information.
Accepted payment methods in JPay
When adding your billing information you can choose to use a Visa, MasterCard, or Discover credit card (you should check the Discover card limit). Although within the alternatives, you can also use a debit card for your shipments, within the options you can choose gift cards, check cards, and prepaid cards that have the logo of MasterCard, Visa, or Discover.
It is essential that the cards used are registered to an international or U.S. address validated by the company. At the time of registration, you can add several cards for your transactions, but you can only select one of the options for shipments.
On the other hand, if you decide to make cash transactions, you need to go to one of the kiosks in the JPay lobby located in the correctional facilities. If you are far away, you can also send the money to any MoneyGram location in the country, indicate that it is a JPay transfer and the clerks will explain the process to you.
Considerations before using JPay
JPay is the best option for offering help to your family members who are incarcerated and while there are many benefits to its options, you must consider some considerations before you start using the application. You don't want unnecessary inconvenience.
Depending on the prison where your family member is incarcerated, you can enjoy different services. When you access the location you will be sending money to, you will be notified of what you can and cannot do, so be sure to read carefully
Pay close attention to the list of incarcerated before selecting one; in case of mistakes, it is difficult to return the transfer
Have a secure connection when you log in to your account to make a transfer, this avoids additional charges due to mistakes or connection problems
On the other hand, it is recommended that you make the payments ahead of schedule; that is, you do not require them to be processed immediately. Occasionally, the platform indicates that the funds will take a few business days, this usually means that it will take one or two. If you send a money order, you must wait up to ten days for it to arrive at its destination.
The above is the time it takes for the application to complete payments, however, the institution may have its check-in times that can extend the two business days to four.
This time frame depends on the correctional facility where your family member or friend is being held and their policies. If you need any clarification, you can log into your JPay account and track your payments through the transfer history.
To the right of each transaction, you will see its status, so you can make sure that it arrived at the destination and simply that the correctional facility has not delivered it.
Is JPay a reliable option?
Of course, the digital platform has all the security measures needed to prevent your bank details from being stolen and used for other purposes. Likewise, through your account, you can observe all the transactions made and, in case there is any that you have not processed, you can make the relevant claim.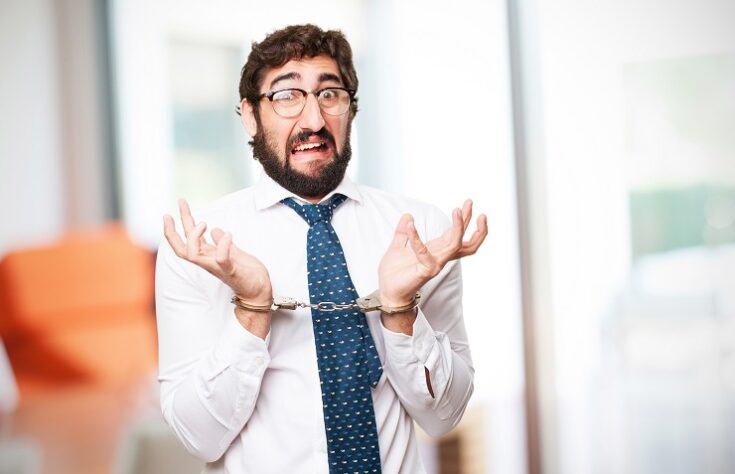 This company is validated by the government so that prisoners can receive help from their families and friends while they are deprived of their freedom. Of course, they record how everyone uses the money they receive.
It is a great alternative when you can't go to the prison in person because you have different alternatives to send the funds. If you have any doubts, be sure to read the terms and conditions of employment or contact customer service to clarify any situation you are still unclear about.
Before we finish, we remind you that options such as PayPal (even if you change the region), will not work to transfer under this condition. So it is important to make sure that JPay is available for you.
References