The use of ATMs is really widespread. It is a direct way of managing money through the availability of cash. We usually understand the use of ATMs as a way of withdrawing money. Curiously, they are increasingly used for depositing cash. Let's learn the keys to making a cash deposit at Wells Fargo ATMs.
Actually, as you'll see throughout the article, it's not much different than any other ATM cash deposit. Let's get to it.
What are ATM cash deposits?
As the term suggests, it refers to the action of depositing money into a bank account or associated card using an ATM. Although this feature has been around for many years, the truth is that it has become more fashionable in the last decade.
Typically, the average user understands the use of ATMs as it being to withdraw money from their accounts and cards. They are also used as a quick way to make payments or check account statements. However, the utility of being able to make deposits is very interesting.
The biggest advantages of making a cash deposit at an ATM are the following:
Allowing deposits to be made at any time, regardless of whether branches are closed.
Facilitating deposits in places where there may be no branches.
Allowing deposits to be made at non-branch locations
Potential fewer added costs
In addition to all this, it is a fast and safe deposit model.
Why are deposits chosen through ATMs?
Today, it is already possible to make money movements on an account using a mobile device. However, mobile applications have limitations. If you have a cash amount and want to deposit it, you obviously cannot do it through a mobile device. In this case, you have two options: go to a bank branch or an ATM.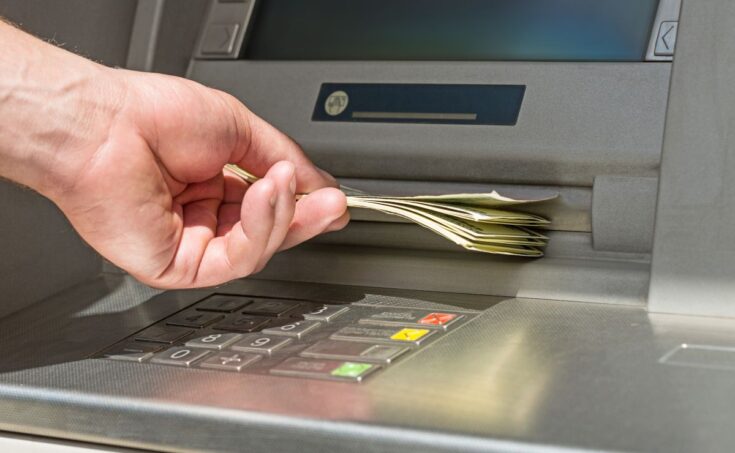 Nowadays, banking policy tends to decrease the physical presence of banks and financial institutions. On the other hand, financial services carried through the Internet are multiplying. This mix makes the choice of ATMs for bank deposits really important. In fact, demand is growing.
How to Make a Deposit at a Wells Fargo ATM
It is a very simple process. In fact, this commercial firm helps the user by simplifying the whole process as much as possible. If we read on the entity's web platform, we can see how it tells us that after inserting cash or checks, the ATM itself does the rest.
That means that it will be the ATM that will scan the check or bridge the bills. It will total them on the screen and allow adjusting the amounts and requesting printed images in case of checks and receipts in case of cash.
Obviously, for this process, it is necessary to identify yourself and authorize the account or card number with which the deposit will be associated. On the other hand, it should be remembered that deposits may take longer to be linked to the account. That will depend on the day and time you make the deposit.
For example, if the deposit is made on Monday before 9:00 p.m., it will be considered received on the same day. That is, it will be credited on the same day. However, if the deposit is made after 9:00 p.m., it will not be credited until Tuesday since it will not be considered received until that day.
All circumstances will be credited on Monday if deposits are made on Saturday and Sunday. That is to say, the available funds will be effective on Monday. The money will be ready on the next business day during the holidays.
When considering deposit days, it is also interesting to consider what happens on Friday. On Friday, any deposit made before 9 p.m. will be credited instantly, i.e., the same Friday. But, if the warranty is placed after 9 p.m., it will not be credited until Monday. That is the longest period for a cash deposit to be credited at Wells Fargo ATMs.
What if you have trouble making a cash deposit at your ATM?
ATMs are not perfect. Errors can occur when making deposits. These errors, in some cases, can result in investigation processes that can take several days for the funds to be credited. That is not too common, but it can happen.
In case of an error or problem, the ideal is to communicate quickly with the customer service department. Generally, all ATMs will display this quite explicitly. If the device notifies any suspicions about manipulation or possible problems, do not make the deposit and automatically contact the technical service.
This is a safe operation, but remember that it is also a model with a certain level of exposure since you will be using your cash to operate. Therefore, you must protect yourself and this operation with the greatest possible precautions.
Was this Content Helpful?