Living frugally can save you thousands of dollars in the long run and make your life much more comfortable in the short term. This blog will explore some of the hottest frugal living tips that can help you save money without sacrificing too much of your quality of life.
We'll look at tips such as making coffee at home instead of going out to coffee shops and cutting cable TV to save money on entertainment expenses. So, if you want to improve your finances but still enjoy the finer things in life, keep reading our frugal living tips guide!
Sign Up for Store Emails
If you're going to make any severe purchase of a brick-and-mortar store, it pays to be on their mailing list. If you shop online, look for promo codes and special discount offers.
There are dozens of ways to save money by keeping your eye out for bargains and coupon deals—and then taking advantage of them!
For example, did you know that manufacturers often offer cashback if you spend over a certain amount? It might not seem like much at first glance, but every little bit counts when it comes to saving money.
Use Gift Cards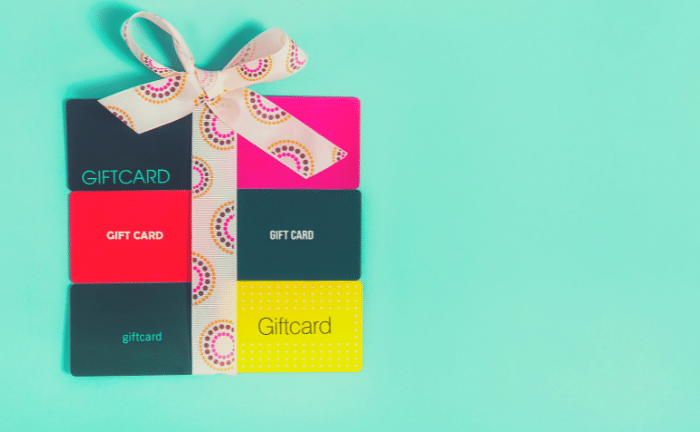 Whenever you purchase anything from Amazon, make sure you sign up for their store card. For every five dollars you spend at Amazon, they'll give you one penny.
Don't think it adds up? Here's a quick example: Let's say I buy $100 worth of stuff on Amazon. They award me 5% back in points—one penny per dollar spent—which equals $1.
When you cash in your points, they turn into gift cards that can be used toward future purchases. This is an easy way to save money and get rewarded for shopping online!
Get Cash Back
Cashback can feel like getting a pay raise. With cashback apps, you earn rewards automatically applied to your credit card or PayPal account, just for buying what you were going to buy anyway.
The average cashback app user saves $100 a month. You may want to consider investing in one of these apps if it helps you get out of debt faster.
Eat At Home
Eating out can be very expensive, but you needn't give up restaurant meals altogether to save money. Make a habit of cooking dinner at home most nights—this will help lower your grocery bill and give you control over your food choices.
In addition, eating out less often means you won't have to spend as much time planning and preparing your meals (and cleaning up after them). Consider packing lunches for the office or school even more to reduce costs.
And if certain restaurants always tempt you when you walk by? Put them on an occasional splurge list so they don't become daily habits.
Join Loyalty Programs
Many companies offer rewards programs that can help you save money. These reward programs are usually free of charge and make buying your favorite products even cheaper. Take a few minutes to browse loyalty programs online, and you may find some great rewards options for you and your family.
If possible, join as many reward programs as possible to maximize your savings potential. For example, if you buy diapers regularly, consider joining Pampers' Rewards program or Huggies' Little Snugglers program. As a member of both programs, you can earn points toward coupons that you can use for future purchases.
Stay Off the Internet
Let's face it: technology is not your friend when you're trying to save money. Whether you're shopping, banking online, or looking for coupons online, you will spend money when you go online.
So, if you want to learn how to save money, stay off your computer and away from your cell phone. Opt instead for a good old fashion book or magazine. After all, what can be cheaper than that?
If you need to shop online, use an incognito window so that cookies don't track your every move!
Buy Used Books
Buying used books is one of my favorite ways to save money. There are so many great options: thrift stores (my fave), Craigslist, and more! I get a lot more bang for my buck, but I also know that I'm not filling up a landfill with used books as fast as new ones.
And if you want to make sure you're getting good quality books, check out Better World Books—the company has a particular buyback program that helps fund literacy initiatives worldwide. Programs like BookScouter help find your best option by searching several different book-buying sites.
Enter in ISBN or title information and see which retailer offers you the most cash back for your old book(s). Then head over to your local store or hit them up online!
Budget for Small Luxuries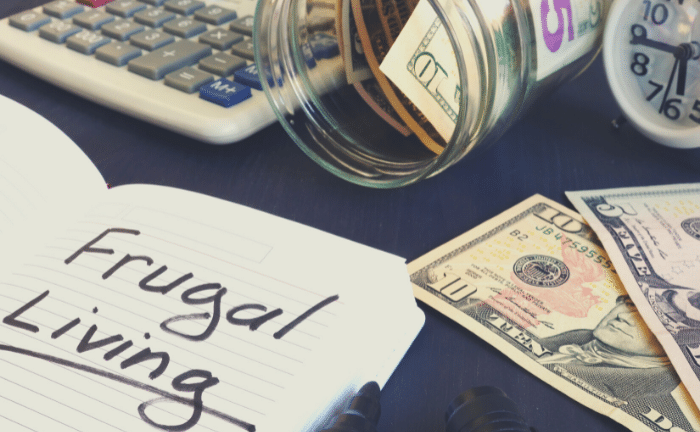 To stick with a frugal lifestyle, it's essential that you remain happy and satisfied. So permit yourself for small luxuries such as coffee and a new outfit every month. After all, these expenditures can please you without breaking your budget.
And, remember that being frugal is not about suffering or depriving yourself of everything; it's about finding ways to reduce waste while enjoying life more.
For example, by going out to dinner with friends once a week instead of twice a week, you might save money in the long run because restaurants often offer discount coupons on their websites and through email promotions.
It means you can enjoy meals out at less expensive restaurants (or even at home) throughout each week! And if saving money isn't incentive enough for eating out less frequently, consider how healthier it will be for your body if you have fewer opportunities to indulge in high-calorie fast food!