Grubhub is one of the most significant American online and mobile fast-food ordering and delivery companies, where restaurant customers can order the food they want and deliver it to their doorstep.
When we talk about Grubhub's contributions, we may think of what the company has contributed to restaurants with the "helpers" that deliver their food to their diners and, thus, reach more people. However, this has nothing to do with the true definition of Grubhub's contribution.
Grubhub's contribution
Far from being what Grubhub contributes to society as a company, Grubhub's contribution is a payment that the company makes to the earnings of each delivery person to cover the minimum amount of money per hour, which depends on each area of the country.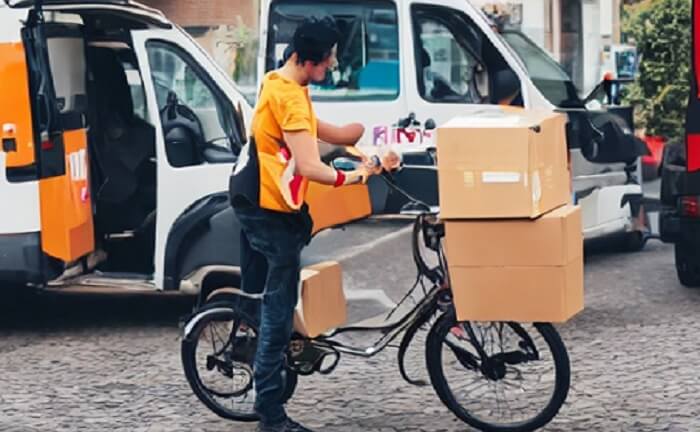 In other words, Grubhub's contribution is an addition to the money earned by each delivery driver to reach the minimum guarantee amount that the driver is expected to make every hour. For example, if in New York, the minimum is $10 an hour, the driver delivered for 3 hours and made $25, the Grubhub contribution will be $5. That is a method of incentivizing deliveries to keep working for GH.
What does Grubhub say about this contribution?
On their website, Grubhub for drivers claims that if you have a "slow day," they "have you covered," as they make sure you have the minimum guaranteed rate after activating the block and selecting the time slot you will work in, as long as you "meet the acceptance rate criteria," which are the orders you accept per day and must exceed 90% of the requests.
How does Grubhub's contribution payment work?
To receive the Grubhub contribution payment, you must first choose your time block to work within that time slot. This must be done from the Grubhub for Drivers app. Suppose you deliver during those hours and don't reach the minimum guarantee. In that case, the company will add cash to your account to get the minimum hourly amount.
Grubhub did not publish a list of states and districts and their corresponding minimum hourly payouts, so it is unknown in which regions you may be paid the Grubhub contribution. It is not available nationwide and is restricted to specific markets.
To find out if this additional payment is, in effect, in your location, you should contact Driver Care for a solution to find out if you can access Grubhub's contribution.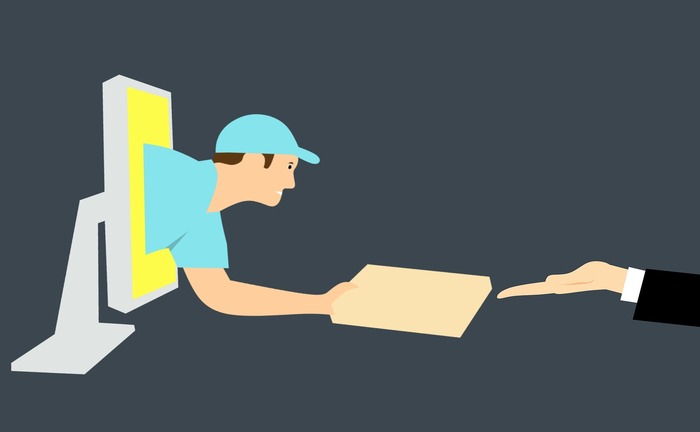 What do I have to do to obtain Grubhub's contribution?
GH distributors must comply with requirements to obtain the Grubhub contribution. Otherwise, they will not receive it as explained in the company's terms and conditions.
Be located in a state or area where Grubhub applies the contribution.
Have delivered at least 90% of the orders that came to you on the day.
Work within Grubhub's block scheduling, which you must have registered in the app for GH drivers.
You will only be eligible to collect the contribution if you work within the block time before or after the time slot you selected to deliver.
Also, if you work within the time block corresponding to your shift but do not earn enough money, GH will pay you the contribution anyway, although this could affect your reputation when you want to apply for a new time slot (block) in the future.
How and when can I collect my Grubhub contributions?
You can cash in your Grubhub contributions directly on your Gruhub salary, just as you earn money for orders placed. The same applies to the withdrawal of this cash. There has yet to be a date to withdraw the Grubhub contribution from your account. You need to have reached the minimum daily amount.
Why does Grubhub take so long to pay me the contribution?
Grubhub employees need time to review the work of each delivery person to know if they are eligible or not to collect the contribution. For that, several factors are weighed in the balance, such as the number of hours worked and the number of orders placed according to the acceptance rate.
Once confirmed that you can collect the contribution, it will be debited via Grubhub's Instant Cash Out or by direct deposit to your bank account. The transaction will be done via direct deposit if the money has yet to be withdrawn by 11:59 pm via Instant Cash Out (up to $500 per day).
What is the Grubhub hourly wage in 2023?
A Grubhub delivery driver earns $15.23 per hour, according to Indeed. At the same time, Glassdoor claims the average hourly wage for a GH driver is $20.
Why can't I withdraw my contribution in cash?
If you have tried to withdraw your contribution cash, but the ATM won't let you, it is probably for one of the following reasons:
You still need to reach the minimum balance.
You have withdrawn the $500 allowed per day.
Your bank does not allow you to make this transaction.
FAQ(s)
Does Grubhub keep part of my salary?
No. Grubhub does not charge the deliverers anything for their work.
What acceptance rate do I need to collect the Grubhub contribution?
To collect the contribution, you must complete at least 90% of the orders in one day during your block.
How long does it take for the Grubhub contribution to be deposited?
While tips take about 15 minutes to be deposited, the Grubhub contribution can take up to 24 hours after the money has been collected. Generally, the Instant Cash Out deposit is made after midnight (local time).
References