In the financial world, more and more banks offer accounts explicitly designed for children under 17. These accounts provide an excellent opportunity for young people to learn about money management, financial responsibility and develop sound financial habits from an early age.
The ability of a child under 17 to open a bank account without parental involvement may vary by state and the particular bank's policy. However, minors often have limited transactions allowance and access to certain banking services, for example, through a credit card or debit card.
Benefits of having a bank account for children under 17
Children under 17 need to have a bank account for several reasons. A bank account can play a vital role in teaching children the fundamentals of money management and financial responsibility from an early age.
It facilitates learning about saving, budgeting, and spending control and offers a secure alternative to keeping cash at home, minimizing the risk of loss or theft. Moreover, a bank account streamlines receiving and managing money from part-time jobs or other sources like allowances or gifts.
Furthermore, establishing a credit history through a bank account becomes crucial for their future financial aspirations, such as purchasing a car or home. Some banks go the extra mile by providing educational resources that empower children to grasp the concepts of money management and financial responsibility.
They may even offer a range of financial tools and resources to assist children in effectively managing their finances. By opening a bank account, children under 17 lay the foundation for responsible money management and strive toward financial independence.
IMPORTANT: Parents or legal guardians must be involved in this process, fostering collaboration and guiding the child in understanding the significance of responsible money management.
Requirements for children under 17 to have a bank account
The requirements for children under 17 to have a bank account may vary by bank and type of account. However, some of the standard requirements include:
Identification

: The minor must have valid identification, such as a passport or government-issued identification card, as must their parents or guardians.

Consent of parents or legal guardians

: Since minors do not have the legal capacity to enter into contracts, parents or guardians are generally required to be present during the account opening process and provide their identification and necessary documents, showing that they agree to the minor opening a bank account.

Initial Deposit

: Some bank accounts may require an initial deposit to open the account. The amount of the deposit may vary by bank and type of account.

Meeting age requirements

: Some banks may have specific age requirements for certain bank accounts.

Proof of residency

: It might be a utility bill (gas, electric, water, internet, cable, etc.) or a bank statement, which may be required to verify the minor's address and parents or guardians.
Can you have a bank account under 18 without a parent?
The rules regarding a 17-year-old opening a bank account without parental involvement can vary depending on the bank and state laws. While some banks may allow minors to open accounts without parental consent, most of them still require parental participation in the account opening process.
Parents or legal guardians must be involved in this process and educate the minor about responsible money management. They have to check with the specific institution to determine their policies and requirements for opening a bank account if you are under 17.
What type of bank account can children under 17 years of age have?
Children under the age of 17 can have different types of bank accounts, depending on each bank's policies and requirements. Some of the types of bank accounts that may be available to minors include:
Savings accounts

: These accounts allow minors to save money and earn interest on their savings. They usually have minimum deposit requirements and may limit the number of withdrawals made in a month.

Checking accounts

: These accounts allow minors to make banking transactions, such as deposits and withdrawals and may come with a debit card. Some banks may require a parent or legal guardian along with the minor to be on the account.

Investment accounts

: These accounts allow minors to invest their money in stocks, bonds, and other financial instruments. They usually have minimum deposit requirements and may require parental or legal guardian approval.
Top banks for under 17-year-olds
While most entities that allow minors under 17 to have bank accounts require the authorization of parents or guardians and are generally virtual wallets, there are some alternatives to these companies. Still, they need the consent of the adults in charge of the minor to create a bank account for children under 17.
NOTE: Remember to check with each financial institution for all information regarding these banks, as conditions may vary without notice.
We have prepared a list of the best banks that offer accounts for children under 17. These banks typically provide lower fees and minimum balance requirements than regular accounts and may come with parental controls to help monitor and manage your child's spending. Here are the top banks for kids under 17:
Alliant
Alliant offers intelligent limits and parental monitoring. The daily debit card limits for teen checking accounts are $500 in cash ATM withdrawals, $500 in debit card PIN-based purchases, and $5,000 in debit card signature-based purchases.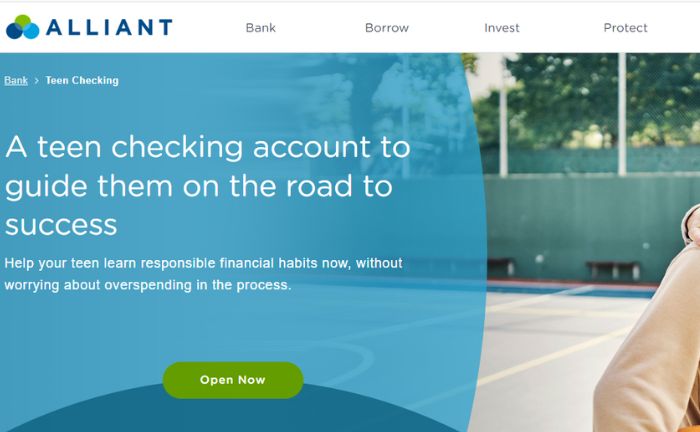 Adult joint owners have complete account access and can set up transaction alerts to monitor their teen's spending. Parents can transfer money from their Alliant account to their teen's account, whether a one-time or recurring transfer. Standard ACH transfers are free; only the adult joint owner can set up outgoing transfers.
Ally Bank
Ally Bank's custodial savings account for children under the age of 17 is an option that allows parents or guardians to save money on behalf of the child. The custodian controls and manages the funds until the minor reaches the age of majority.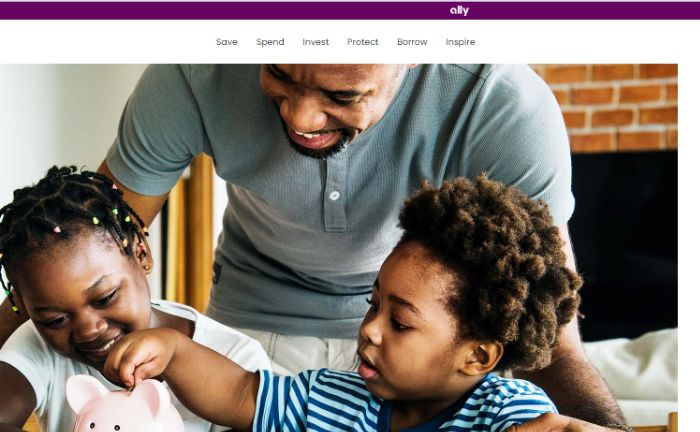 It offers competitive interest rates, online access to monitor and manage savings, and no monthly fees. It helps teach young people about saving and responsible money management.
Bank of America
Bank of America SafeBalance Banking is a bank account designed for children under 17 that promotes financial responsibility. It offers features such as overdraft protection and access to Bank of America's online and mobile banking services.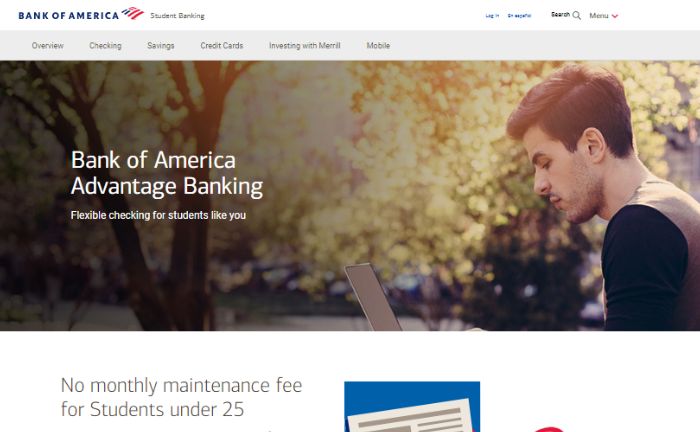 Parents play an important role by being associated with the account as custodians, allowing them to monitor and guide the child's transactions and spending habits. This will enable parents to teach their children about money management and set appropriate limits, thus fostering a solid foundation for their child's financial education.
Capital One
"MONEY" is designed for children aged 8 and above, including kids, tweens around 14 years old, and teens. It provides a safe and secure online checking account with FDIC insurance and fraud coverage. Parents can also use parental controls to monitor their child's spending and use teachable money moments to help them learn about financial literacy.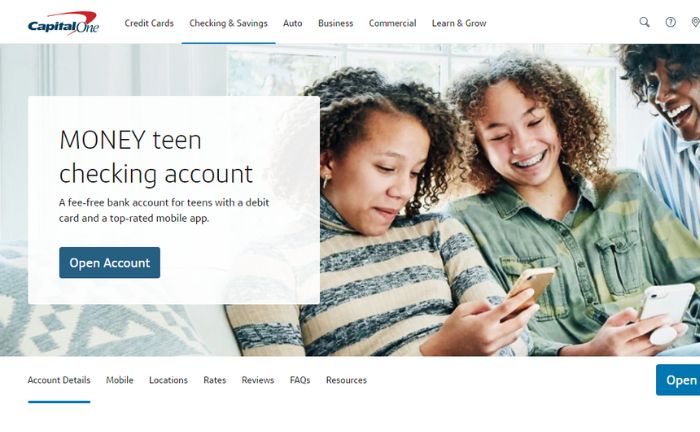 "MONEY" allows parents to link external accounts, even if they do not have a Capital One account. The service also provides a free debit card for kids to access their money at over 70,000 fee-free ATMs nationwide. Additionally, there are no fees or minimums, and teens can earn interest on their checking account balance.
CHASE
First of all, a teenager under 18 can open a bank account with the presence of a parent or guardian, and identification may be required from both. After providing the essential information, a minimum deposit may be needed to fund the account.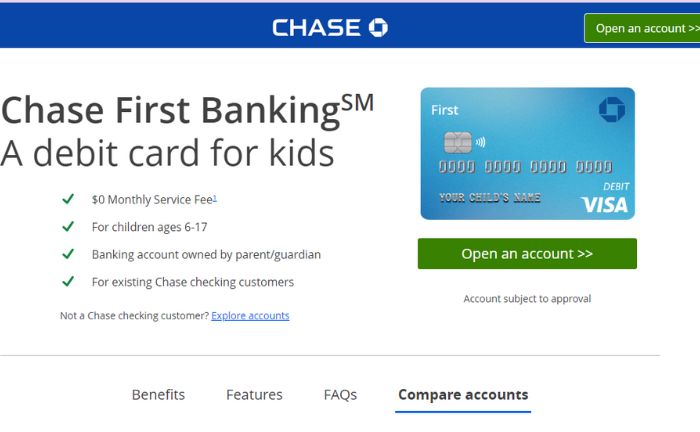 Chase offers different banking accounts for kids, high school, and college students. The accounts are designed for specific age groups and are co-owned by parents. The Chase First Banking account is for kids aged 6-12, the Chase High School Checking account is for students aged 13-17, and the Chase College Checking account is for college students aged 17-24.
Current
Current provides a Visa debit card that can be used online or in-stores, allowing young people to spend their money as they wish. It also offers tools to help young people learn how to manage and budget their money, as well as features such as round-ups and Savings Pods to help them save money quickly, and it does not charge any subscription or hidden fees.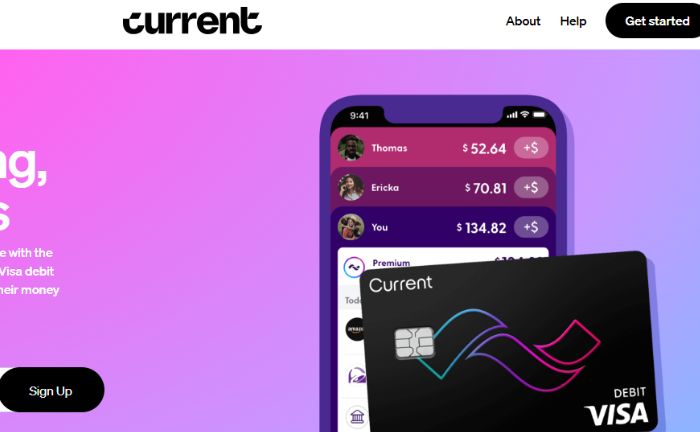 Parents can send instant transfers to their teens' accounts and block specific merchants. They can also set spending limits and receive notifications about their teens' spending. Parents can assign chores for their teens to complete and automate allowance payments.
Gohenry
GoHenry offers accounts that can be created for children and teenagers between 6 and 18 years old. If a child is eager to have an account, it can be set up one month before their sixth birthday, and they will receive their card in time for their birthday. The card will continue to work until it expires, even when the child reaches 17 years and 11 months.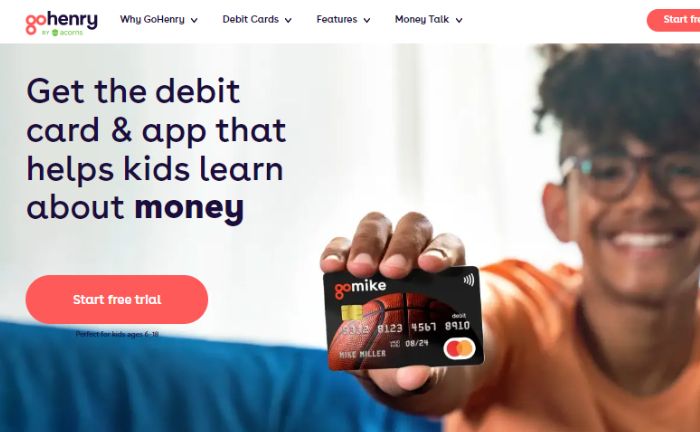 To open an account for a child, the person must be their legal guardian. GoHenry has a free trial that provides access to all GoHenry features for 30 days. After the free trial, the service costs $4.99 per child per month. For families with up to four kids, the cost is $9.98 per month.
Greenlight
Greenlight provides parents with tools to manage their kids' and teens' finances. The service offers real-time notifications to parents about transactions and investment requests. Parents can also send money to their kids and teens instantly from anywhere.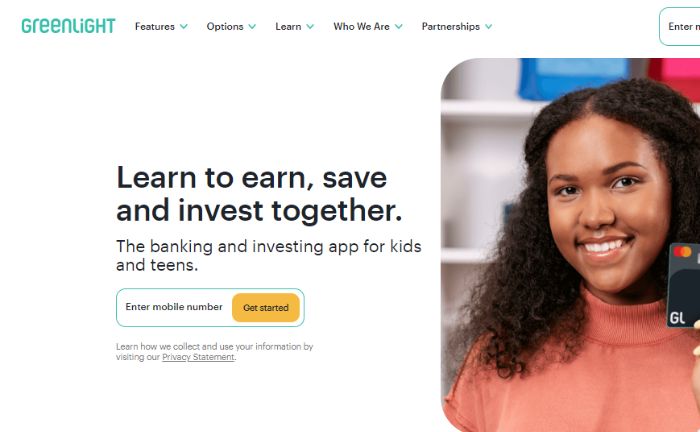 The service provides a spending history feature that allows parents to monitor their kids' spending and help them with budgeting. Additionally, friends and family can send money to the kids and teens with the parent's approval on every payment. The service also offers flexible controls, allowing parents to choose where their kids can spend and set spending limits.
Wells Fargo
To open a Wells Fargo Clear Access Banking account, the account owner must be 18 years or older to open it online. Teens aged 13-17 must open the account at a branch and have an adult co-owner if aged 13-16. Two forms of identification are required for each primary account owner and co-owner, including a primary ID and a secondary ID such as a driver's license, passport, or student ID.
Proof of address is also required. Teens without a primary ID must be accompanied by an adult co-owner, a relative, or a guardian and bring identification such as a Social Security card or birth certificate.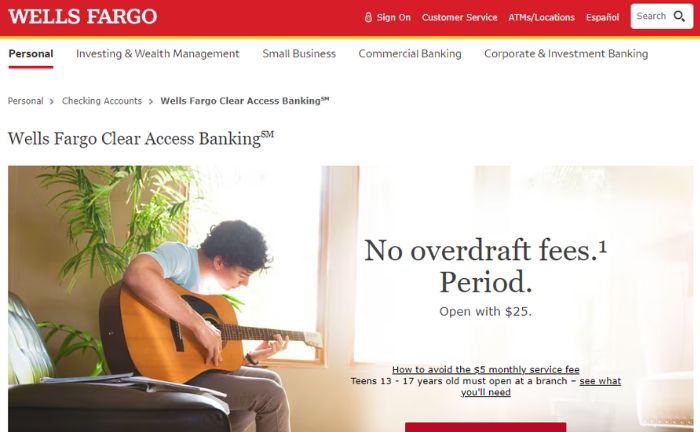 In conclusion, if someone is not over 18, they can still open a bank or virtual wallet account, but it has to be with the help of a relative such as an aunt, uncle, or older sibling. The minor will need a valid US-issued photo identification, and opening the account should be straightforward.
This allows minors to access banking services and learn about financial responsibility with the help of a trusted family member.
References