If you thought Grubhub was only for ordering food, and that the only position you could apply for is as a delivery person, you were mistaken. In fact, Grubhub is known for having diverse job offers for different tasks within the company.
Behind a simple delivery platform, several employees are responsible for fulfilling different functions, providing the best-personalized attention to the "hungry diners". From delivery drivers to sales managers, Grubhub offers different job positions depending on your skills, knowledge, and experience in the industry.
Why should I work at Grubhub?
Grubhub is a company that was created in 2004 and, since then, has not stopped growing, becoming one of the country's most frequented food delivery applications, with more than 300,000 restaurants offering this delivery option.
Among the qualities that make Grubhub special, we can name the lack of prejudice when it comes to hiring its employees, which makes it an ideal place for "minorities" who are marginalized or excluded from society.
At the company, all employees are equal, regardless of race, sex, age, color, religion, sexual orientation, gender identity, or disability. The only thing employees must have in common is their ability to get the job done.
The space that Grubhub provides to all its employees makes it one of the most accessible companies to begin to enter the workplace. This is an excellent opportunity for those with or without experience to help them increase their knowledge and grow both personally and professionally.
What does a sales manager do?
As explained on the official website, in addition to Sales & Account Management, Grubhub hosts serveral departments:
Care.

Data & Software Engineering.

Finance & Analytics.

Logistics & Operations.

Marketing & Communications.

People.

Product/Design.

Drivers.
Sales managers are responsible for liaising with restaurants and business partners, giving them all the attention they need, and being at their disposal. In addition, sales managers are trained to assist other parts of the company.
They can provide performance metrics, design and create menu upload pages for restaurants, give advice and counsel partners, and provide them with various tools to increase their sales.
Which position can I apply for as a Grubhub sales manager?
You can be assigned to different teams within this sector by applying for sales manager. There are job vacancies in the following groups:
Facilities.

Company.

Restaurant.

Corporate.
What is a sales manager's salary in 2022?
A Grubhub sales manager's salary estimate is $128,333 per year, as salaries range from $80,000 and $125,000. A bonus of $50,000 is added to the base salary of $78,333. The final average is $128,333, a compensation of $17,787 higher than the annual average for a sales manager.
What does it take to work as a sales manager at Grubhub?
Among the main job values of Grubhub when hiring an employee for any position, we can name the following:
Coaching, managing, motivating, and training employees to improve the results of each member of the Sales Executives team.
Working with each restaurant's senior manager and sales director to lead an internal team dedicated exclusively to sales.
To create ranking, recognition, and award programs to encourage employees to continue to grow professionally and personally.
Proposing tools, processes, and different ideas to improve the company.
Use Salesforce.com to enter reports, track metrics, and implement new recommendations to improve numbers.

Creating content and coaching strategies.

Blending the values of the sales manager with the company's other departments to encourage teamwork and transparency in each sector that together form a unit.
Working together with the sales management team of the restaurants to establish a serious and professional relationship between both parties.
Having a leader's mentality, but always share with the team every achievement.
Teaching employees what their responsibilities and tasks are.
Clarifying the expectations of each area to their workers.
To be available to the department and the company in case of emergencies.
Developing and following the marketing strategy together with the other sectors in charge of sales.
What are the requirements to become a Grubhub sales manager?
The company requires that you meet a series of demands to be able to work as a Grubhub sales manager.
Coach mentality

: Being happy to help and "coach" your colleagues to succeed and achieve their goals.

Knowledge of Microsoft

Excel

.

Experience working with

metrics and data analysis

, management, and transcription.

Being

proactive

and eager to work in the department.

Experience in

Salesforce

,

calling

, and

B2B transactional sales

(not exclusive).

Experience working in

high-activity and volume

work.

Meeting deadlines, paying attention to detail with each process, and being

organized

.

The ability to

work across different departments

within the company.
What are the benefits of working as a sales manager at Grubhub?
Some of the essential advantages that the delivery company's employees receive are:
Health

: paid paternity and maternity leave, discounts at selected locations, medical benefits, and worker networks, among others.

Bonuses

: Employees' base salary can increase with incentives, commissions, RSUs, or rewards.

Time off

: Employees take a "break" to recharge their batteries and continue their work.

MealPerks

: Get exclusive discounts weekly at different local restaurants, and help the company grow, giving each employee a Grubhub credit.

Job and personal growth

: You will gain experience in your sector since Grubhub "

empowers

" employees to improve their self-esteem and efficiency through courses, training, and personalized tutoring.

Fun teams and colleagues

: Friendships can also be made at work, and at Grubhub, this is no exception, as teams are in constant communication, whether in the workplace or at

events and incentive parties

provided by the company, such as Slack competitions, virtual happy hours or Wellness Wednesdays.

Social impact

: Grubhub is very committed to social causes about equality and justice for all,

donating money to NGOs

.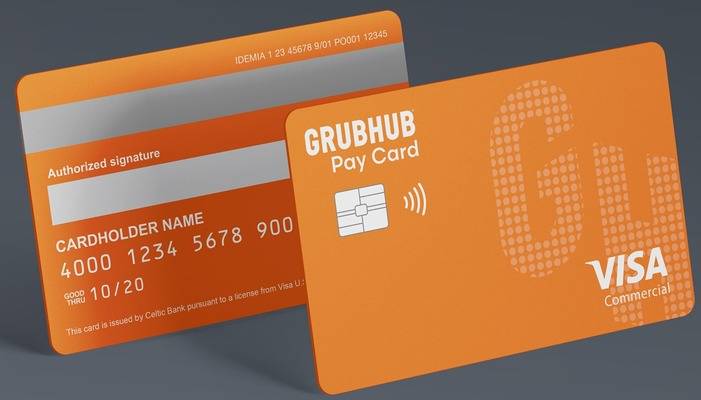 Where can I apply for Grubhub Sales Manager jobs?
You can find Grubhub's updated job offers as Sales Manager on their official job board website by clicking here. You can also access this link to find more job offers in other positions on Grubhub.
REFERENCES