Wolf is a popular furniture retailer in the country because of the variety of products and furniture offered to its customers. Their recognition is also due to their competitive prices and the possibility of acquiring a store credit card.
It is a regional chain with different stores in Maryland and Pennsylvania, and they also have a branch in Virginia. In their stores, they offer a variety of furniture for the living room, bedrooms, dining room, mattresses, and accessories.
How to acquire the Wolf Furniture credit card?
Should note that it is a store card, meaning cannot use it outside Wolf Furniture's facilities for other purchases. To acquire it is as simple as going to the Wolf Furniture website and applying for a credit card.
As part of the requirements to acquire it, you must have fair credit; you must be around 640 points or more to be eligible. In addition, information regarding monthly income and current employment is requested.
You must be over 18 years of age to apply and meet all terms and conditions stated at the time of application. You can also go to stores and request the application form for a credit card.
The answer will be given in approximately 30 days, although sometimes, it is approved immediately. It all depends on the data provided.
Paying the Wolf Furniture Credit Card
It is a card issued by Synchrony Financial, so payments are made directly to Synchrony Financial. There are different alternatives to complete the transactions; you can pay online, by phone, or via mail.
Online payment
You will need to log into Synchrony Financial's online card management service and go to "log in."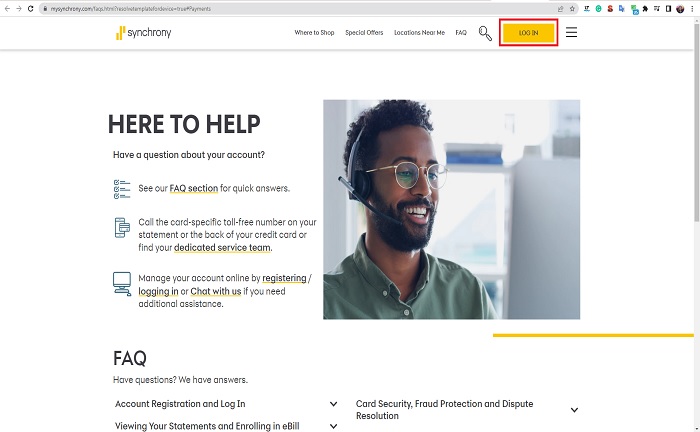 If you do not already have an account, go to "create new account" or "register."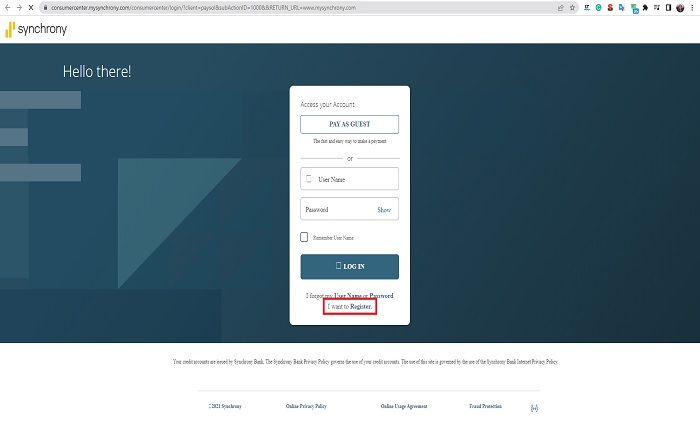 Provide all the requested information.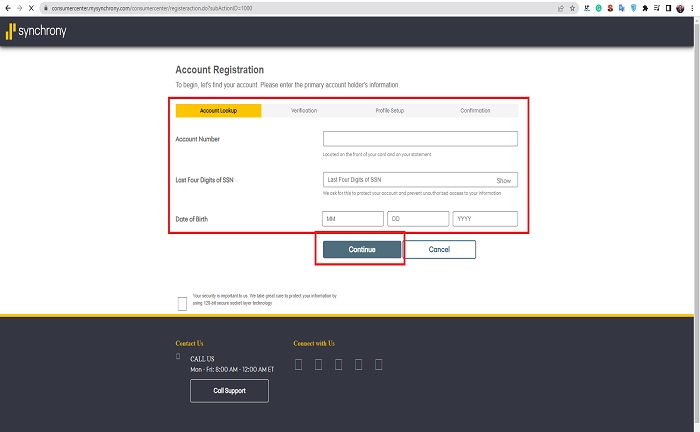 Once inside, go to the "pay online" option and enter the amount and bank account information that will use to process the payments. It is best to check before processing the transaction to ensure that all the data is correct.
On this same page, it is possible to activate automatic payments, which can schedule up to 12 payments for the following months. Doing the procedures through the platform is ideal because it allows constant monitoring of the account statements.
Payments by phone
Contacting Wolf Furniture's customer service line for credit card payments at 1-866-419-4096 is possible to process all the necessary information to complete the payment in easy steps.
You can speak to an operator and complete all the steps quickly and without much trouble or ask to speak to one of the customer service agents. The second option may have some additional fees.
Paying by mail
When paying by check or money order, send envelopes to Synchrony Financial, PO Box 960061, Orlando, FL 32896 – 0061. Including the Wolf Furniture account number on the check is essential for all information to be processed properly.
View the monthly statement received with all the card information to obtain the account number. Also, make payments five business days in advance to ensure you receive them on time.
Is Wolf Furniture Credit Card a good choice?
The Wolf Furniture credit card has no annual fees and no prepayment penalties. Its minimum monthly payments are low at 3.5% of the balance or $25. The credit limit is usually $1000 or a little more, the latter option changes based on credit history and credit score at the time of application.
It offers an APR of 29.99%. You can access financing programs and 90-day no-credit-check installments with a credit card. In conclusion, it is a good choice if you shop at these stores and are sure you can afford the monthly payments.