We often apply for several credit cards and use them without realizing the amount that must be paid at the end of the month, which can complicate the financial capacity of the creditors of these plastics.
One of the best options is to declare bankruptcy when unable to pay the corresponding installments of the card. There are other alternatives since this frequently happens due to bad habits and not taking into account when spending money.
What to do when I can't pay my credit card?
Before discussing legal solutions to get rid of debts, you should start managing your financial situation and plan and identify unnecessary expenses. You can give up some costs that are not indispensable for living and stop indulging yourself, at least for a while. For example, by paying a subscription to a digital platform or newspaper, you can cancel it and look for another alternative to enjoy that content.
Another option that we offer you from allaboutcareers.com is to cut your expenses through savings, such as not going on vacation to expensive places, walking instead of spending on gas, cab, or bus, or stopping buying unnecessary things, such as clothes, in case your closet already has enough for you to dress casually every day.
How to get rid of credit card debt without paying?
There are several ways to get rid of credit card debt, which happens more frequently due to the current economic situation. It can also occur because of not having control over spending and not taking into account the interest accumulated for each month without paying, among other variables that can end in a "big depression" for the cardholder.
The option that resonates the most among those who cannot pay their credit card debt is to file for bankruptcy, but other strategies could help you to get rid of a credit card debt without paying.
Filing for bankruptcy
Getting rid of credit card debt without paying is one of the most common options for those who cannot pay their debt. Although it is frowned upon to declare bankruptcy, sometimes it is necessary to resort to this option, although it is not the only one. It may be the last solution to turn to.
What should be kept in mind is that there are two different types of bankruptcy, and it is necessary to know the precise details that distinguish these chapters.
Chapter 7
Chapter 7 is the quicker alternative, allowing you to eliminate (unsecured) credit card debt through discharge. This discharge, in this chapter, is given by liquidation; that is, the debtor's property will be sold or seized to pay off his accounts, but this is not all.
If you file for Chapter 7 bankruptcy liquidation, this filing and "blemish" will be recorded on your credit history for the next ten years after you file for bankruptcy.
Chapter 13
This chapter does not involve the sale or seizure of property, but rather the court offers a repayment plan for the debtor to pay as required. As long as the person pays the debt in full, their property will belong to the borrower, and if it becomes an unsecured debt, it may be discharged over time until the debt is paid in full, and then they will become a creditor of their property again.
The Chapter 13 bankruptcy will be exposed on the borrower's credit report for seven years, while the repayment plan may last 3 to 5 years.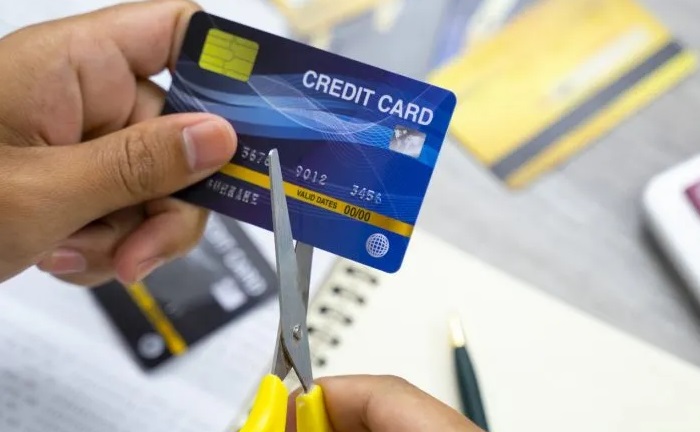 Debt Settlement
Debt settlement can be a solution to stop paying credit card debts legally. This option is used when the lender agrees to a reduced amount so that the debtor can quickly pay off the credit card debt in full.
However, it takes work to agree to a debt settlement since who would want to get less money than they are owed? For this, you can appeal to a conversation between both parties. In this way, you will be able to reach an agreement without the intervention of a third party. Still, this individual negotiation is not the most likely.
On the other hand, you can hire a skilled debt settlement, although it may cost more if the lender does not agree to this professional negotiation.
Debt Forgiveness
Another option to get rid of credit card debt without paying is debt forgiveness. This legal procedure involves approaching a lender to accept part or all of the debt, which is rare.
However, you can appeal to the lenders to sign the contract to be responsible for the balance owed. While this is unlikely, you can try calling several lenders and making the proposal, as there is no harm in trying, especially in a desperate situation. Another issue to remember is that if the lender agrees to pay the debt, the IRS will collect taxes as a source of income.
In summary, debt forgiveness means that the debtor cannot be sued because he/she is not responsible for the debt since it falls on the lender, so this debt will not be reflected in the debtor's credit history.
Other ways to get rid of credit card debt
After evaluating the options most often used by those who cannot pay a debt in full, the conclusion is that you cannot get out of credit card debt without paying. However, there are other options for spending less on debt.
Refinance and consolidate
This option requires paying money, but it is an excellent alternative to get out of this debt. One condition is to have a good credit score and credit profile. This is refinancing and consolidation. This means all obligations are transferred from one card to another with a lower interest rate than the one owed. In this way, you will end up paying less, and the payment time will be reduced.
Management Plan
The management plan includes the advice of a credit agency and the services it provides. This procedure is similar to the previous one since the fee is waived, and the interest rate is lower. The difference between the management plan and refinancing or consolidation is that it is optional to have a good credit profile for the former. At the same time, it is a requirement to have a high credit score for the latter.
References