Braintree is a division of PayPal. It has become recognized as a provider of quality merchant accounts. It is headquartered in Chicago, Illinois. Its services are mostly dedicated to online merchants and subscription-based businesses.
The company is responsible for processing major debit and credit cards of different types of businesses. With its services, online payments, rewards programs, and data analysis can be carried out.
What is Braintree?
Before understanding Braintree credit card payments, knowing what it is and their purpose is necessary. The platform is a division of PayPal that specializes in online and mobile payment systems for companies engaged in e-commerce.
With this integration, you can accept credit card payments worldwide. This integration allows you to load the credit card fields within the payment page for a frictionless experience.
The connection between Braintree and the user is secure because the credit card changes are uploaded from the platform's servers. It is an excellent alternative to reach more places and expand your product's market.
In addition, it helps optimize business operations by managing internal costs and automating back-end processes.
Connecting your account with Braintree
You need to connect your account with Braintree to use the platform services. It would be best to locate the API keys within your Braintree account. To complete this, you must log in to the platform by logging in to its website.
Once inside, go to "log in," If you do not yet have an account, click "Sign Up."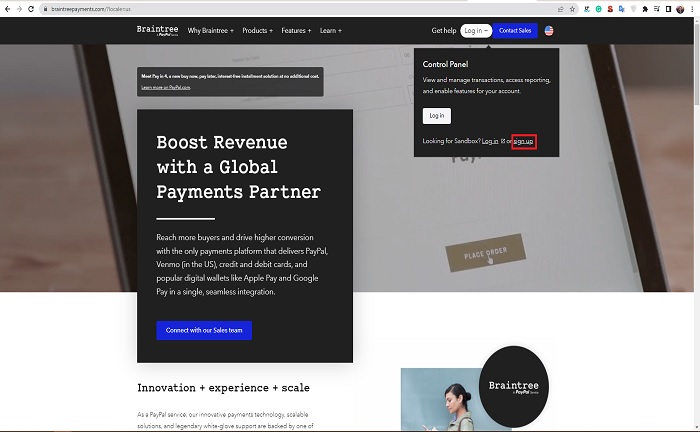 A form will appear where you must enter basic information such as first name, last name, company name, location, and e-mail address.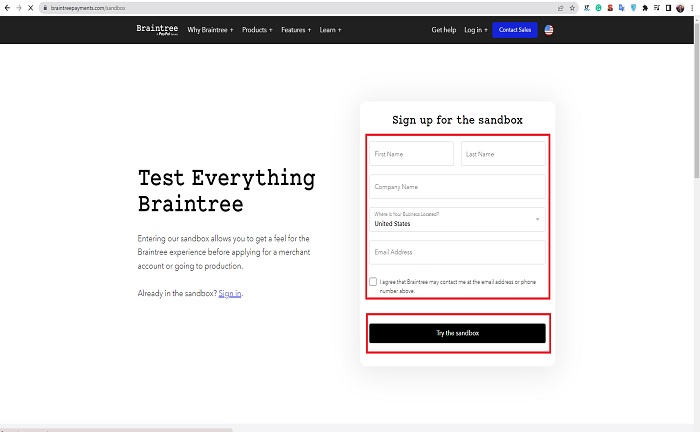 It would help if you also accepted the "I agree to be contacted by Braintree at the above e-mail address or phone number." The next step is to fill in the rest of the fields and create the username and password to log in.
Once inside the account, it is time to go to the top right, click on the settings, and select "API in the menu." In the "Private Key" option, select the VIEW action, and you will find all the main information.
It is time to add a new payment method
This information means it is time to add a payment method in Checkout X. You must go back to "settings" and select "payment methods." Now select "add a payment method" and select "Braintree."
Here will add the previously found key along with the rest of the data requested by the application. This way, it is also possible to add a new credit card to Braintree to transact with the account.
In the same way, Braintree accepts most credit cards offered in the market. The purpose is to provide the best alternatives to customers.