College admissions can be a difficult and competitive process in which grade point average is one of the main factors considered by admissions committees. Although a high GPA can open doors to prestigious institutions, it is important to remember that there are colleges that are willing to accept students with a GPA of 2.5 or lower.
With a GPA, colleges know how well you have performed academically throughout high school. A 2.5 GPA can translate to a "C", which is an average that is below what is required by many colleges.
What can it mean to have a 2.5 GPA letter grade?
Having a 2.5 GPA can be good or bad depending on your ambitions after high school. For many colleges, the lowest accepted GPA is 3, but it all depends on the major you want to pursue and the school you choose to begin your professional studies.
In terms of percentage, the average of 2.5 translates between 73% and 76%. From this perspective, it is not so bad. If you have the intention and desire to continue your university studies, you will always find an institution that allows you to enter despite a 2.5 GPA.
Universities where you can get in with a 2.5 grade point average
You need to know that admission goes far beyond the GPA you have, you must consider many factors to determine whether you will be able to get into a university. In this case, we will focus on those institutions that can accept you despite a 2.5 GPA.
Albany State University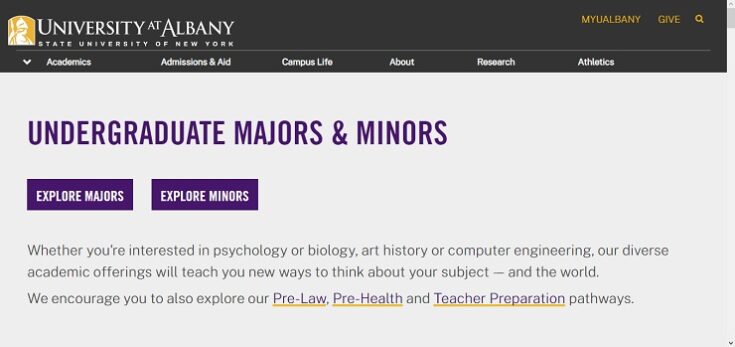 Albany State University is a public university that is part of the State University of New York system. It is an excellent choice if you want to pursue careers such as actuarial science and mathematics, accounting, African studies, art, biology, business administration, and chemistry, among others. Its tuition and fees stand at $6,053 and it has a 73% acceptance rate.
Colorado Technical University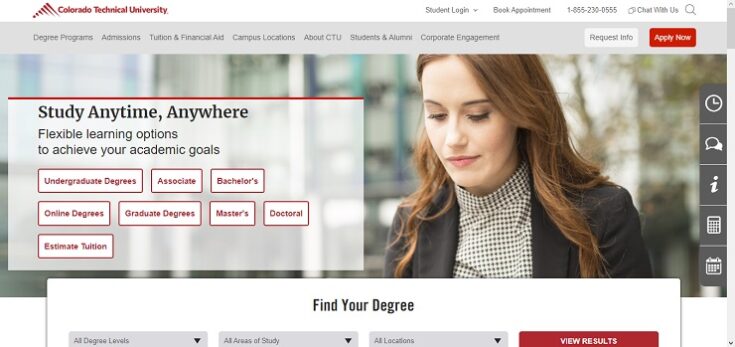 In this case, we are talking about a private university where you do not have to meet any requirements related to your GPA. Among its requirements, you only have to present proof that you have completed high school and other documents described in the faculty in which you wish to enroll. Tuition and fees are $12,581. The Colorado Technical University is the best option.
Benedictine University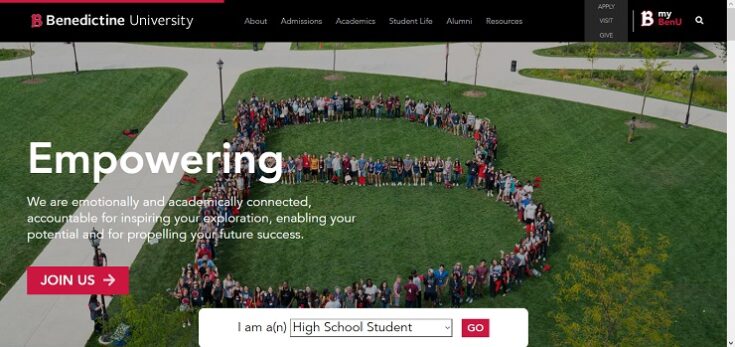 The minimum GPA requested in the Benedictine University is 2.5, in addition, all applicants must be in the top 50% of the graduating class in which they graduated. Furthermore, They must be part of an extracurricular activity. As for their prices, tuition, and fees remain at $34,290, one of the most expensive options so far.
ECPI University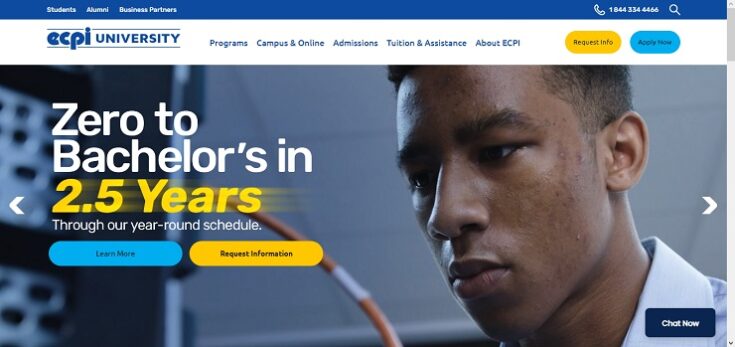 You can find ECPI University in 16 different locations in the United States, including Virginia, South Carolina, Texas, Florida, and North Carolina. You access interactive learning and have free choice over your schedule. Tuition and fees remain at $17,479.
University of the South in New Orleans
In the University of the South in New Orleans you can enter even with a 2.0 GPA in your high school program. To be part of the university, you also need to pass standardized tests and score no less than 20 on the ACT composite. Its tuition is one of the most affordable, standing at $7,059.
University of Arizona Global Campus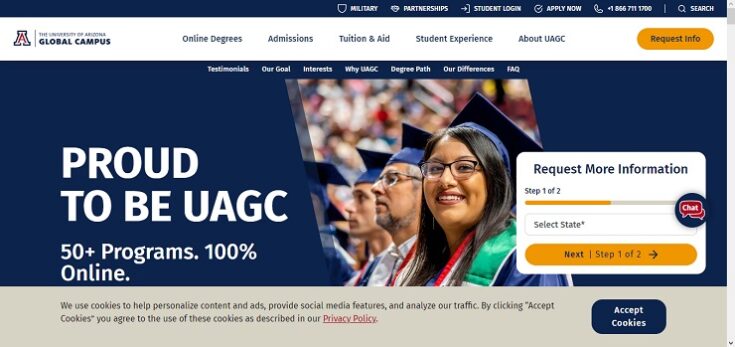 Studying at UAGC allows you to complete your studies differently than at a traditional university. It has an online program where you can watch all your classes at the times that best suit your needs. You must have a 2.5 grade point average and tuition is $12,736. The University of Arizona Global Campus is a fine option.
How to get into a university with a 2.5 GPA?
In addition to the institutions mentioned above, you can find other alternatives depending on where you live. As we mentioned before, colleges consider much more than your GPA to determine whether you are admitted or not, as part of what they consider is:
Your personal essay
The extracurricular activities you do
Your standardized test scores
Any letters of recommendation you have
Find a credit recovery program
You can join courses, classes, or different educational tracks geared toward helping high school students improve their GPA. This is recommended when you don't have the GPA needed to get into the college you want. Through any credit recovery program, you can add points to your official transcript.
Consider summer school
This is a popular alternative for high school students, especially seniors who know they have a low GPA. With credits earned during summer school, you can improve your chances of getting into the college of your choice.
Opt for private colleges
Although private colleges tend to have more competitive admissions processes, there are still some that consider applicants holistically, considering factors beyond GPA.
These colleges often value personal essays, letters of recommendation, extracurricular activities, and interviews. Showing talents, passions and potential students with a 2.5 GPA may have a chance of gaining admission to these institutions.
Focus on general admissions requirements
It is true that your GPA is important and plays a relevant role depending on the college you want to get into. However, you need to know all the admission requirements to make sure you meet them, you may have a good GPA, but not qualify for your desired school.
Dedicate yourself to doing research on your options, the requirements, and the documents you need to be part of your desired university.
References