Ingo Money is the first mobile application that allowed you to cash checks from wherever you are without having to go to a bank, which is why it is the most popular among users. However, as time went by, new applications used its technology and created their own platforms to allow you to do the same.
One of the drawbacks of Ingo-related applications are the deposit fees and service costs, so the alternative is to find applications not associated with Ingo that offer better rates and the same results.
Alternatives to Ingo for cashing a check online
Although the Ingo alternatives are quite functional, the mission is to find applications with lower usage fees that allow you to cash your checks without leaving a portion of the funds as part payment for services. Thanks to technological upgrades this is possible and you can choose between different alternatives.
GTE Mobile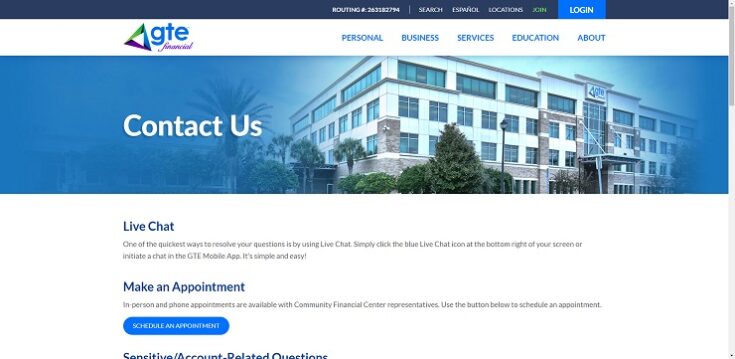 You can use GTE Mobile whether you are an Android or iOS user, the platform is perfectly designed for both operating systems. Once you download it you can deposit checks from any location. The process is simple through a scan or a photograph of the front and back of the check.
Once you have the photograph, you only need to upload it to the application and wait for it to process and deposit the corresponding amount in the bank account you associated. You have a daily limit of $10,000 and when you send a check, the first $200 of the funds will be deposited by the processor into your account the next business day.
With GTE Mobile, you have a safe and secure application that protects your security at all times. Your data will not be shared with anyone else and all transactions you make can only be viewed by you. They are headquartered in Tampa, Florida 33672 – 0599 and you can reach customer service at 813 – 871 – 2690.
Chime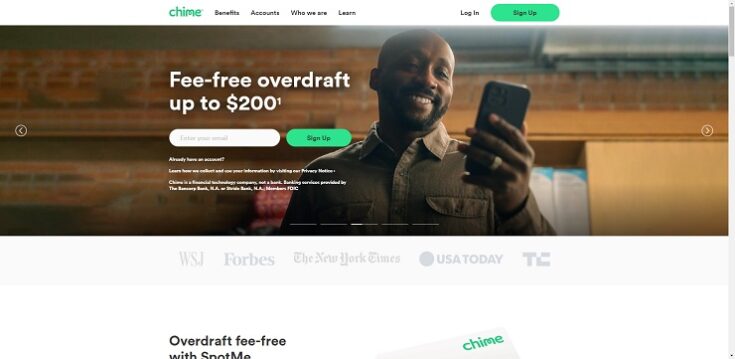 This is also an app available for Android and iOS devices, perfect for cashing your checks without using Ingo. It is popular for the security it offers customers and the overdraft service of up to $200 that you can access without any additional fees.
If we mention the pros and cons of Chime, it is worth mentioning that the check deposit can be done only using your cell phone. This is a big plus! All you have to do is take a picture of the important data and upload it, wait for all the information to be verified and your money will be deposited to your bank account. With Chime, you can process checks up to $1, plus, you don't have to pay monthly fees for the use of the application.
Wells Fargo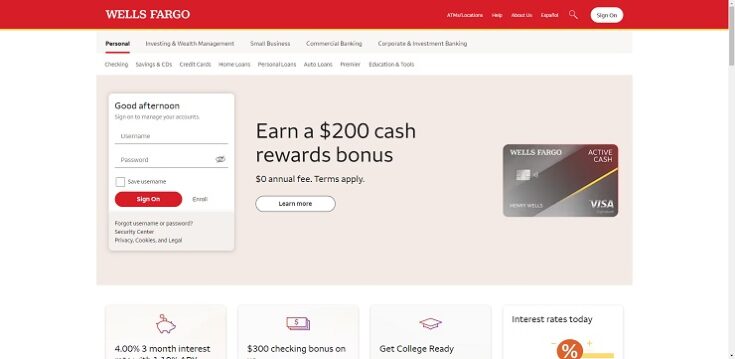 Wells Fargo is one of the best-known banks in the United States, in fact, there is probably a Wells Fargo near you. That said, it doesn't require an explanation of the services and alternatives it offers to its customers. Through its mobile application, you can deposit or cash your checks totally free and from the comfort of wherever you are at the moment.
It has excellent compatibility with different operating systems. You can cash several checks if you need to and these can be commercial, personal, or governmental. Of course, you need to have an active Wells Fargo account to enjoy all the features.
PayPal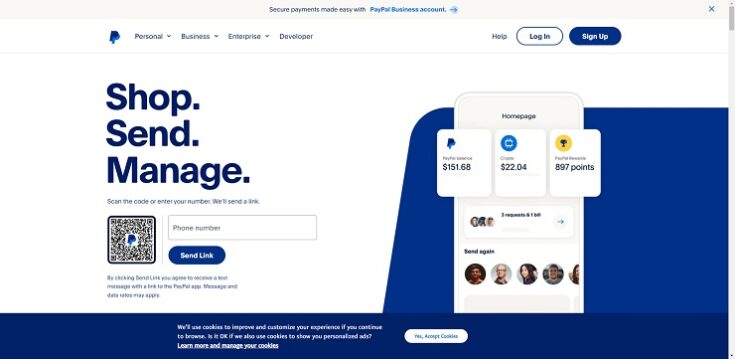 Another popular alternative is PayPal, a virtual wallet through which you can cash your checks quickly and easily. The service is completely free, however, to get the money immediately you have to pay a small fee. One of the best things is that you can have a PayPal Business account or a personal one. The checks you cash will be credited to your PayPal balance.
The procedure is as simple as logging into your PayPal account, going to the "wallet" option, and selecting "Cash a check". Now all you have to do is enter the check information such as the amount and a picture of the front and back of the check. Once you upload all the information wait a few minutes for it to process and in a few minutes, you will see the funds in your PayPal balance.
DeposZip
Once again, it is an application with which you can make your check deposits with just an image of the check. Of course, you need to ensure the quality of the picture so that all the necessary data is displayed perfectly.
However, to be a member of this application it is necessary that the financial institution you work with works with it. If you work with a bank that is not part of DeposZip's list of options, you will not be able to make your check deposits. Participating banks offer low transaction fees and zero monthly maintenance fees.
Are check cashing apps reliable?
Nowadays, you can find many check cashing apps in the market, before choosing any of them, make sure you read their customer reviews, which lets you know how efficient they are. By finding the right ones, you can enjoy many benefits when making your check deposits.
You can deposit your checks wherever you are, all you need is your cell phone
If you choose an Ingo-free option, you forget about interest rates or maintenance fees
The process is simple and you can have a digital record of all transactions
Most applications have a limit of up to $10,000 per day
How long does it take for mobile applications to cash a check?
Depending on the application you use, you can enjoy instant deposits or you will have to respect a waiting time ranging from one day to one week. The waiting time for the exchange depends a lot on the configuration you have in your bank account, this is essential for the process to be effective.
To begin with, you need to associate the bank account where you receive the funds with the application you plan to use. That way, all the necessary checks of both the account and the application are done and you can receive the payment instantly. However, if the bank detects any inconvenience, it can hold the money during the inspection.
It is advisable to associate a checking account with the application to get the money instantly. If you opt for savings accounts, the process is slow and tedious in most cases.
References