Fintech is growing by leaps and bounds and gaining ground in spaces where traditional banking and financial services have not been able to position themselves. Therefore, it is no surprise if you want to connect a loan instant app such as Brigit with your favorite transfer platform such as Cash App.
It's no secret to anyone that, although there are other apps like Cash App, this one is the best. So people open their accounts and ask for free credit cards from Cash App and much more.
However, it is necessary to recognize that each platform has different systems and conditions that can affect how they work together. So, do your homework and do your research before you do something that could hurt your accounts and finances.
Brigit and Cash App: a connection that we all wish existed
As you may already know, when you read the subtitle you will realize that the two platforms are incompatible with each other.
While some pages may show that you can indeed associate the Brigit app with Cash App, when you go to use them, it may not give you the results you expect. So it is better not to take any chances.
This incompatibility is due to the types of services with which both platforms work. In the case of Brigit, it only allows linking all those platforms and Checking accounts that are connected to Plaid.
This is software that serves as an intermediary between apps and financial institutions, to protect all your information.
This does not mean that Cash App does not work with Plaid, nor that it does not protect your financial information. Unlike Brigit, Cash App does not link directly to Plaid, but the bank account you associate with the app possibly does, so your information is safe.
Link Cash App account through Plaid?
by u/onuskasm in CashApp
In addition, Cash App supports prepaid cards, while the other app, as I said, only works with Checking accounts.
Is there really no way for one to work with the other?
There is a small option, which is where hub accounts come into play. If you don't know what they are, I'll explain it briefly.
These types of accounts are the ones that facilitate digital financial transfers between different accounts you have at a bank. That is, if you want to move an amount from your Checking or Spending account to your Savings account, you can do it with the hub account.
It will allow you to work with both applications, but you will only be able to move funds between Brigit and Cash App.
For that, you must have a hub app (if you don't have one, you can check with your trusted financial institution, they all have this type of product) and then link it to the two platforms.
This is the only way to use both at the same time, but unless you keep track, your bank may charge you overdraft fees or fees for transactions between different platforms, so it is not a recommended option.
What payday loan apps work with Cash App?
Now that your question has been answered, I'll take the time to offer you solutions. Don't think that just because Brigit and Cash App are incompatible, you can't enjoy other cash advance apps or instant loan apps.
On the contrary, fintech has arrived to continue to revolutionize the world of finance! So here are three apps similar to Brigit that do have excellent chemistry with Cash App.
MoneyLion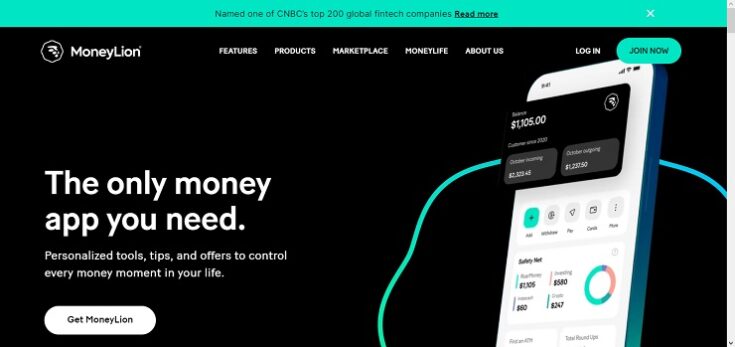 MoneyLion is known for its Instacash service that allows you to get up to 30% as an advance on your salary. In addition, it is a flexible app that also allows you to defer repayment; although there are many apps like MoneyLion, undoubtedly, this is a great alternative.
Likewise, it is an excellent option to keep your personal finances in a positive state, so this is the way you can associate the account of this app to Cash App:
Open and create your user and account in MoneyLion
Find the Finance tab
Select the "Link Account" option
Choose Cash App
Enter the data associated with Cash App that you are asked to enter
And you're done on this side! Now you should log in to Cash App and link your RoarMoney account. Then, you can check if the RoarMoney debit card was added and that's it! You will be able to send money between both platforms.
Albert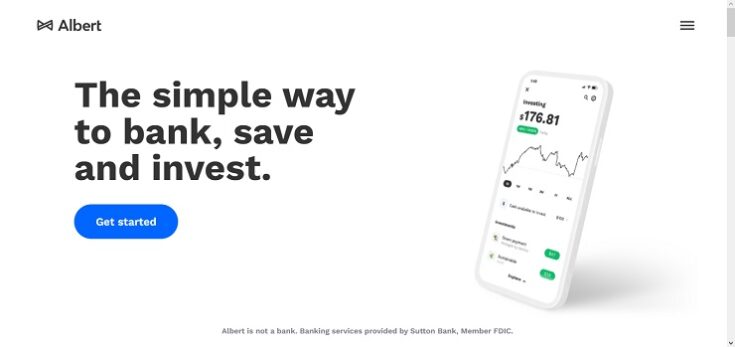 Albert is another app that allows you to get money in advance without fees. However, its particularity is that its banking service is provided by Sutton Bank and it will be able to advance you up to $250 of your payment without extra fees.
At the same time, this platform will help you save money thanks to the algorithm that automatically decides the amount to save according to your income and expenses.
In addition, you can enjoy Cash App by linking the Albert debit card or manually adding to your Albert Cash account without using Plaid's service. Then, you will need to follow these steps:
Log in to the Cash app
Look for the Banking tab in the lower left corner
Select the Link Bank Account tab
Enter the Albert data manually, no matter if it is the account or the debit card
To confirm that these steps were completed successfully, you can go to the Cash Out window of the Cash App and make a small transfer to your Albert product.
However, it is elementary to mention that Albert does not allow you to deposit money in advance into prepaid accounts or products directly.
In other words, if you made an advance payment of $100, you will not be able to deposit it directly to Cash App, but you will have to deposit it into Albert products and then send it to the other App.
What other apps can work with Brigit?
Brigit is known for its personal finance consulting services, from managing your budget to monitoring your account for an excellent financial history. Plus, if you are eligible for Instant Cash, you can have up to $250 upfront.
However, to work with or send money to other similar platforms is a bit complicated, as it has connectivity or compatibility issues with several of them. Cash App, Chime, and Varo are some apps with which Brigit does not work.
It is the same with PayPal; Brigit does not recognize deposits from this platform. So if you are looking for an app that gives you a small amount of money "instantly", you can consider the options I mentioned or any other that does connect or is compatible with different apps.
References