Grocery stores have been quick to adapt to the new virtual payment methods that have emerged with the advance of technology. These payments are made through different platforms depending on the electronic device's operating system.
In this case, we will talk about payment at Vons through Apple Pay and Apple Wallet, the virtual wallet that all iOS users have, whether they have an iPhone or Apple Watch. This way, Vons's customers can make payments on the spot and without contact. Undoubtedly, it has become one of the most effective payment methods in recent years, especially since 2020, with the arrival of the pandemic.
What is Vons?
Vons is a national company that sells groceries in Southern California and Nevada. While you can shop in person at one of these stores and handpick your own products, you can also shop from the comfort of your home and stock your fridge with just a few clicks on a screen.
Something that sets this supermarket chain apart is that they offer food delivery right to your door, without the need for you to leave the house, something that has become indispensable in recent years.
All you have to do is enter their website, make your purchase by adding the products to the cart and, finally, complete the online payment, either by credit card, debit card, or with virtual wallets, like Apple Pay. The delivery driver will come to your house and leave the order at your door.
Does Vons accept Apple Pay?
More and more users are opting for an iPhone, trusting Apple to modernize, just as the company trusts that its customers will be right there when it launches a new product or service. This is the case with Apple Pay. Apple's virtual wallet is accepted at most major retailers across the country.
Fortunately for Apple users, Vons takes Apple Pay as a form of payment for all branches. In 2017, Vons announced on its Twitter account that it would start accepting Apple Pay as a payment method.
In order to prevent surprises when paying for your purchase, ask if they accept this payment method when you're at the checkout, just in case. This is advised because there may be exceptions to the rule, either because it is a newly opened Vons or because Apple Pay is not yet available in its location.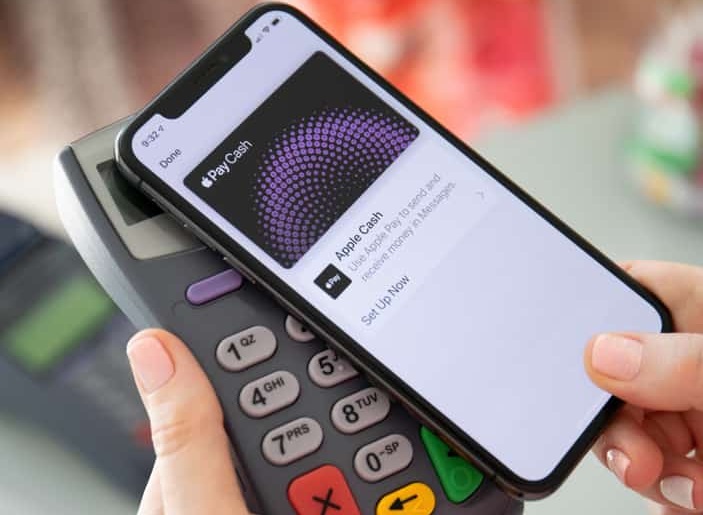 Once you've confirmed that you can pay with Apple Pay, bring your cart to the checkout and pay using only your smartphone or Apple Watch, without having to make contact with cash or the cashier. Some branches may have a payment limit, so you should check if the supermarket where you will make your purchase has any restrictions.
If so, you have no choice but to pay using your credit or debit card (or cash, if you have the option).
How to download Apple Pay on iPhone or Apple Watch?
If you have an iOS device, you can download Apple Pay on your iPhone or Apple Watch. Just complete a few simple steps.
iPhone
Download Apple Pay and Apple Wallet from the Apple Store.
Go to "Settings" on your smartphone.
Select "Wallet & Apple Pay".
Tap on "Add Card" and then "Continue".
Select the type of payment you will use.
Add your debit or credit card information manually or scan it with your iPhone to verify the plastic numbers.
Accept the terms and conditions.
Enter the necessary information requested by the application.
Finally, you can access Apple Wallet and pay with your card from the app.
Apple Watch
If you want to pay using your Apple Watch, you must have it configured and synchronized with your iPhone. To do this, follow these steps:
Pair your iPhone and Apple Watch.
Access the "Apple Watch" app from your iPhone.
Tap on the "Wallet & Apple Pay" section.
Locate the "Add Card" option.
Follow all the steps below to add the card you want to use to make your payments.
That's it! You can now pay with Apple Watch.
How to use Apple Pay on Vons with iPhone?
The process is very simple if you have an iPhone and want to pay on Vons via Apple Pay.
Double-tap on the button located on the right side of the smartphone.
Unlock the iPhone to make the payment using Face ID, password, or fingerprint reader.
Steadily point your phone toward Vons's payment reader.
You will get a notification with a green checkmark on the reader, indicating a successful payment, while on your iPhone, you will see a sign that says "done".
That's it! You've paid for your purchase and can go back to refilling your fridge.
How to use Apple Pay on Vons with Apple Watch?
You must follow the same steps as with the iPhone to pay with the virtual wallet in question from your Apple Watch. That is, unlocking your Apple Watch and bringing it close to Vons's contactless payment reader. After a second, you will receive the notifications mentioned above, indicating that your payment has been made, and you can go home with your belongings.
Benefits of paying with Apple Pay at Vons
By using Apple Pay as your payment method, you will be able to:
Get exclusive discounts with your debit card through Apple Pay.
Save money in the long run.
Pay with a just few taps, contactless, from your mobile device.
Pay with very little effort.
Safe transactions.
No cash is needed, making virtual payment a more hygienic method.
Other payment methods at Vons
Besides Apple Pay, Vons accepts a wide variety of payment methods for those who don't have access to Apple's convenient app, either because they are not Apple Pay users or because they left their smartphone or Apple Watch at home. In these cases, customers can pay with the following:
Credit cards (Visa, Mastercard, Discover, and American Express).
Debit cards.
SNAP EBT/EBT.
Gift cards.
Cash cards.
Google and Samsung Pay.
References: