Setting up any business can seem daunting if you're unfamiliar with the process, and for established companies pivoting into HVAC work can feel like beginning all over again. But no matter whether you're establishing your first small business or making a bold shift in focus, success in the industry is perfectly possible–and we'll show you how.
We'll provide an overview of essential information about setting up a successful HVAC company and tips on everything from marketing strategies to customer retention tactics that will help ensure ongoing success for your new venture.
1. Hire Reliable Technicians With Required Skills and Experience
When it comes to completing customer orders, reliability is key. That's why it's essential to hire technicians who have the required skills and experience to get the job done right. A reliable HVAC tech can mean the difference between a satisfied customer and one who feels let down.
A trusted HVAC technician possesses the experience and expertise to handle complex tasks and challenges effectively. Customers who experience smooth, hassle-free service are likelier to become loyal and recommend your business to others.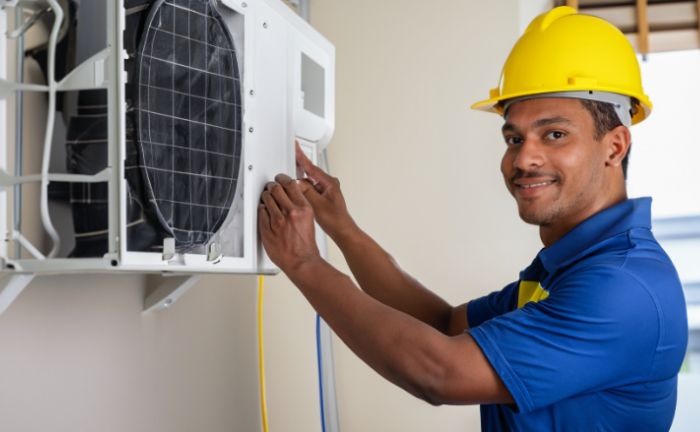 By hiring reliable technicians, you'll create a team that consistently delivers exceptional service, exceeding your customers' expectations and improving the reliability of your business.
REMEMBER: Word-of-mouth recommendations from satisfied customers become a valuable asset contributing to your HVAC business's growth.
2. Invest in Marketing and Advertising Materials
In the competitive business world, ensuring that your services are visible to potential clients is essential. You may have a stellar product or service, but it may be noticed with proper marketing and advertising.
By investing in marketing and advertising materials, you are increasing awareness and demonstrating your professionalism and commitment to your business. Whether through a brochure, website, or social media campaign, these materials can help communicate a company's unique value proposition and establish a strong brand identity.
Consistent messaging and visuals build trust and credibility, leading to lead generation and conversions. Overall, these materials are essential for business growth and success, helping to engage the audience and position the company as a trusted authority in the industry.
3. Research the HVAC Industry to Gain a Better Understanding
The HVAC industry is as competitive as it is essential, making it a prime area to explore for those seeking success. With the industry projected to grow exponentially in the coming years, understanding what is required for success is crucial.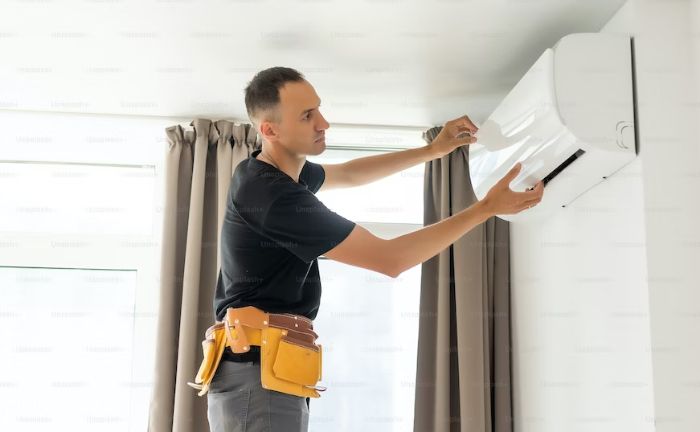 To thrive in this industry, stay on top of the latest trends and developments. This ensures you are equipped with the knowledge and skills to meet changing customer needs and expectations. In addition, establishing solid and reliable relationships with suppliers and contractors is critical to obtaining the resources and support needed for your company's operations.
As mentioned earlier, exceptional customer service is another critical aspect that should not be overlooked. By prioritizing customer satisfaction and consistently delivering high-quality service, you can build a positive reputation and establish lasting relationships with your customers.
To position yourself in a thriving HVAC business, it is advisable to research the industry thoroughly. This includes studying market trends, analyzing the competition, and identifying potential opportunities for growth and improvement.
4. Find a Suitable Location for Your Business
Choosing the right location for your business can make all the difference in attracting and retaining customers. It's about more than finding enough room for your operations. It's also about ensuring your business is easily accessible to your target market. Think about your ideal customer and consider the factors that would influence their decision to visit your business.
This might include proximity to major roads or public transportation, ample parking, or a convenient location in a bustling commercial district. By prioritizing your customers' needs and carefully evaluating potential locations, you can find the perfect spot to grow your business.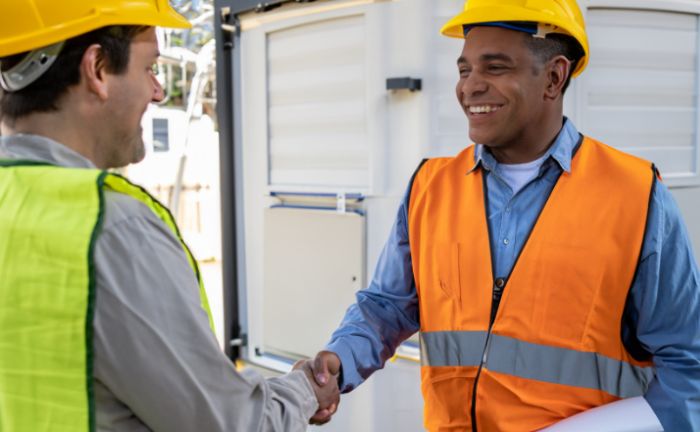 Whether you're just starting out or making a bold shift in focus, setting up a successful HVAC business requires careful planning and dedication. As with any venture, plenty of obstacles need to be navigated before success can be achieved.
By keeping these valuable tips and strategies in mind, you can establish and run a successful HVAC business. Emphasizing the importance of hiring reliable technicians, investing in marketing and advertising materials, researching the industry, and finding a suitable location for the business are crucial steps in building a solid foundation.
With perseverance and dedication, you can increase visibility and position your company for long-term success in the HVAC business.
References
"A Comprehensive Guide on Marketing for Business: 5 Key Elements." Emeritus – Online Certificate Courses | Diploma Programs, https://www.facebook.com/Emeritus-India-106075651526325, 22 Apr. 2022, https://emeritus.org/in/learn/what-is-the-importance-of-marketing-for-business/.
Foster, John. "How to Grow Your HVAC Business All Year Round: 5 Important Tips – AZ Big Media." AZ Big Media, https://www.facebook.com/azbigmedia, 9 Jan. 2023, https://azbigmedia.com/business/how-to-grow-your-hvac-business-all-year-round-5-important-tips/.
Pritzl, Brianna. "How to Find Customers for Your HVAC Business – SEO Design Chicago." SEO Design Chicago, https://www.facebook.com/seodesignchicago/, 8 Feb. 2021, https://seodesignchicago.com/marketing/how-to-find-customers-for-your-hvac-business/.