If you've graduated from high school and already know what you're going to study at university, there are hundreds of academic centers around the country that you can go to. Texas Tech University is one of the most well-known of these, especially for young people who live in the area around the university.
Many students who meet the requirements, which vary according to their academic and economic level, are awarded scholarships by this university. That's why we're going to tell you everything you need to know before applying for a scholarship at TTU so that you know what you'll be asked to do, how to do it, and how to proceed.
How to apply for a Texas Tech University Scholarship
Texas Tech University offers a diverse range of scholarships that cater to the different needs of students. These scholarships are designed to provide academic assistance to Incoming Freshmen, Transfer Students, Continuing Undergraduate Students, Graduate Students, and Law Students.
Each scholarship type has unique features that make them suitable for specific groups of students.
Incoming Freshmen
Aspiring students can apply for admission and scholarships as 'test optional.' This means that their applications will undergo a thorough evaluation for merit-based scholarships. However, it's important to note that this option cannot be reversed once the admission decision has been made.
When submitting their application for admission to Texas Tech University, students are automatically considered for general scholarships. To increase their chances of being awarded an academic scholarship, completing the application process as early as possible using either ApplyTexas or Common App is recommended.
It's crucial to keep in mind that the priority deadline for scholarship applications is December 1. Any applications received after this date will be reviewed on a first-come, first-served basis.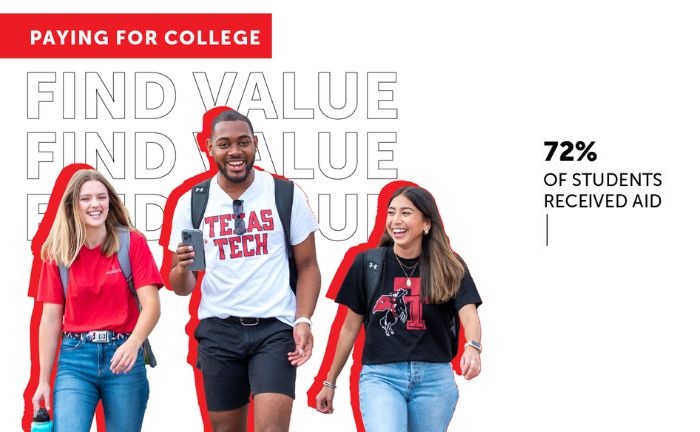 TTU Presidential Merit Scholarships
Incoming first-year students who have demonstrated academic excellence may receive the Presidential Merit Scholarships. This annual award will be distributed equally between the autumn and spring semesters. Non-resident students awarded the Presidential Scholarship may also benefit from paying in-state tuition.
All merit-based awards are assured for students who have been admitted by May 1st and must be accepted by the same date.
NOTE: Students attending TTU Costa Rica are not eligible for these scholarships.
Transfer Students
Admitted transfer students may receive transfer scholarships based on their official transcripts for fall and spring terms. Suppose a student gets a 3-year $2,500 transfer-level scholarship. In that case, they may be able to upgrade to a Presidential or Proven Achiever's level scholarship before their entry semester begins, depending on their updated academic records.
On the other hand, non-resident students who receive a Texas Tech competitive scholarship of $1,000 or more can qualify for in-state tuition. It is important to note that students are only eligible for one university-level transfer scholarship.
Continuing Undergraduate Students
Now is the time to start working towards earning a scholarship for the upcoming academic year, with a strong emphasis on academic achievement. By filling out the university's application for current students, you will have access to over 4,000 internal scholarships with just one application. The scholarship application period opens every year in October and closes on February 1st.
Graduate Students
If you're interested in additional fellowships, contact your college or department to see if they offer any. The Graduate School has a variety of scholarships available to both new and current students, which alums, friends, and foundations have generously funded. If you're applying for admission, you may be considered for these awards alongside your application.
Law Students
In fact, in addition to all the ones mentioned above, Texas Tech University offers various scholarships, including the Terry Foundation Scholarships for first-year students and other plans.
Among those programs, we can mention the Employee's Dependent Scholarship, Laverne Noyes, Vietnam Veterans Memorial Scholarship, Tech Teach Across Texas, TTFLAA Academic Freedom Scholarship, Coca-Cola First Generation Student Scholarship, Amy Love Scholarship, and Raider Rojos Scholarship..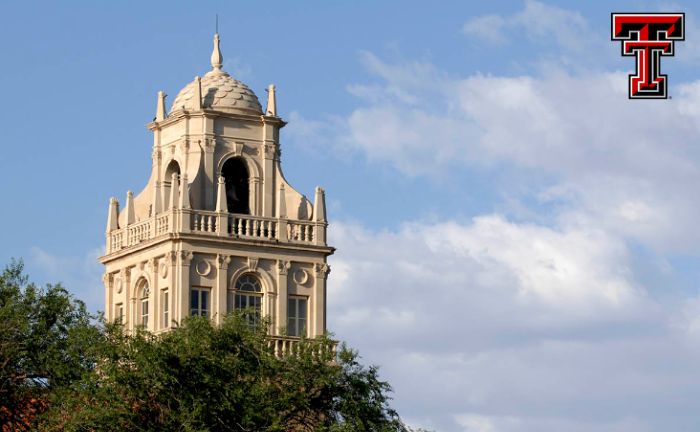 How to accept a TTU scholarship
Knowing how to accept a scholarship properly is essential if you've been fortunate enough to receive a scholarship offer. Here's a detailed step-by-step guide on how to secure your TTU scholarship offer online:
The first step is to log into the website where you'll be accepting your scholarship. In this case, you'll need to visit the TTU website.
Once logged in, look for the "My Tech tab." This is where you'll find all the necessary information related to your scholarship.
After clicking on the My Tech tab, you must find and click on the "Student Financial Aid and Scholarships" section. This is where you can view and accept your scholarship offer.
Once in the Financial Aid section, click on the option "View and Accept Aid Package."
Before accepting your scholarship, you'll need to select the appropriate academic year. Make sure to choose the correct year for which the scholarship is intended.
Click the "Award Offer" tab after selecting the academic year. Here, you can review the details of your scholarship offer.
IMPORTANT: Make sure to read everything carefully before accepting.
If you're happy with the scholarship offer, you can accept it by clicking the "Confirm" button at the bottom of the page.
After confirming, click the "Accept Award" button to finalize your acceptance.
As a final step, you're required to submit a "Thank You Letter." This is an excellent opportunity to express your gratitude for the scholarship.
Accepting a scholarship is a significant step towards securing your educational future. Follow these steps carefully to ensure you take advantage of this opportunity.
Texas Tech University GPA Requirements
When applying to educational institutions, meeting the minimum Grade Point Average (GPA) requirement is not always enough. In many cases, this is simply the lowest GPA that will allow the application to be considered rather than being immediately rejected.
The more significant GPA requirement is usually based on the average GPA of the institution's current students. As a result, to improve their chances of being accepted, students should aim for a GPA that is at or above this average.
To get into Texas Tech University, having a GPA of 3.57 or higher is essential. You must have a mix of A's and B's in your high school grades, with very few C's.
If your GPA is lower, don't worry – you can increase your chances of admission by taking more challenging courses like Advanced Placement (AP) or International Baccalaureate (IB) classes. These courses can improve your weighted GPA and show that you can handle college-level coursework.
What if my GPA is below the required average?
Suppose you're already a junior or senior in high school, and your GPA is at or below the average of 3.57. In that case, it may be challenging to increase your GPA before college applications are due significantly.
You can still improve your chances of admission by achieving a higher score on standardized tests like the SAT or ACT. A higher test score can help you stand out as a competitive applicant, even if your GPA is lower than others.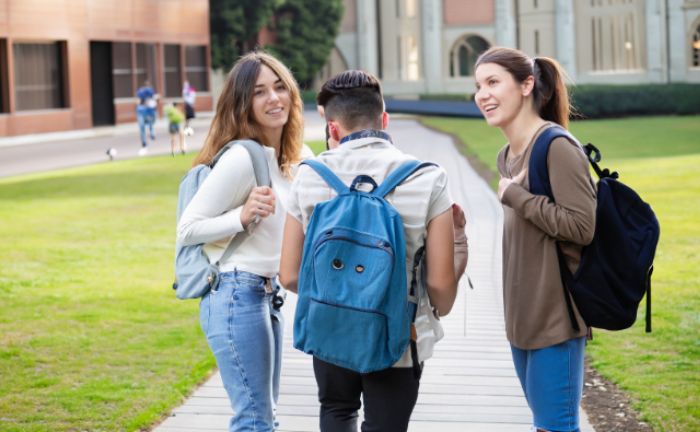 TTI Contact Information
Student Business Services is located at West Hall 301, Lubbock, TX 79409, and is open from 9:00 a.m. to 4:00 p.m., Monday to Friday, excluding University Holidays. Payments must be received by 4:00 PM on due dates.
They can be contacted at (806) 742-3272 or toll-free at (866) 774-9477. The phone options for knowing how to accept it properly are essential and announcements, Option 2 for 1098-T tax form information, and Option 3 for account balance, third-party payments, refunds, and holds. If you need help with financial aid, click Option 4 and Option 5 for all other inquiries.
Their fax number is (806) 742-5910. If you want to see a campus map, you can check it out here. Student Business Services can be reached via mail at Box 41099, Lubbock, TX 79409-1099. For express overnight mail, the address is 2520 Broadway, Room 333, Lubbock, TX 79409. They can also be contacted via email at sbs@ttu.edu.
References