When you are looking for a job, there are plenty of alternatives so you can find one that fits your resume or interests. Inclusive, if you don't have experience, you may be surprised by the vast opportunities around you.
If you plan on earning more money weekly, you may wonder how to achieve it. In reality, some jobs pay $40 per hour and don't require a bachelor's degree.
Does it exist for $ 40-an-hour jobs with no experience?
Although people around the U.S. typically earn approximately $15 (minimum wage), you can find jobs that pay 40 an hour without a degree.
Usually, full-time employees don't realize how much they earn per hour. You may find that you are earning barely $5 or a little more. For example, if you work 10 hours on average and by doing the calculations, you discover you are making $5,000 per month, you'll realize that you are earning $17, approximately, per hour. Pretty incredible, right?
But what if you are looking forward to earning more money? Well, there are $40 per-hour jobs. If you find one, you can make at least $8,000 per month if you work at least 7 hours daily. Let's find out more about it.
What jobs make $40 an hour?
Specifically, part-time jobs will pay a good amount of money, even if you don't have a degree. However, you must know which jobs make $40 an hour to see if you can apply.
Even though the hourly wage is $16, according to different sites, such as PayScale, jobs make $40 an hour. These are:
Translator
This is an excellent way to earn 40 dollars an hour if you consider an interpreter or a translator. You can apply for a translator at any place that requires people with this knowledge.
Usually, companies that need someone to translate certain information will be willing to pay $40 per hour for their services, especially if you speak Mandarin Chinese or a rare language. For example: are you a native Spanish speaker but live in the U.S.? If you are, you'll be able to make $40 per hour.
Of course, the amount of money you'll get paid will depend on your experience and the type of project the company has, such as their budget. But it is a way to earn $40 per hour without having a degree.
Tip: you must be fluent in the language and have some certificate or proof that you can be a translator or interpreter.
Personal Trainer
The pandemic changed the panoramic of fitness and excesses. Because the gyms closed their doors to the public, people who usually work out needed to find a new way to continue doing it. In this scenario, personal trainers appear to fix the situation. It also became an excellent way o earn $40 per hour without needing a degree.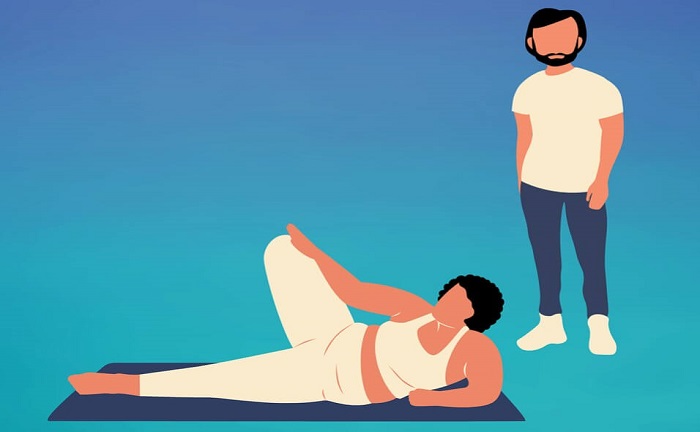 If you have experience working in gyms, you may find clients willing to pay you 40 dollars an hour. Of course, you also must have some expertise in fitness plans and an idea for developing workout routines.
In some cases, depending on the client, you can earn between $40 to $50 per hour. You will also need recommendations from other clients or a certification proving you can train people.
Become a Freelance Writer
Do you have a passion for writing stories? This job pays $40 an hour and doesn't require a degree or experience, although this last one is highly recommended for getting the position.
There are plenty of websites on which you'll be able to find jobs that pay 40 dollars an hour. The most popular is "Freelancer," but in these recent years, there are more like Fiverr and Upwork. A Freelance Writer is an online job requiring grammar knowledge and, of course, an idea of how to develop an article, news, or text.
The company will be interested in hiring a Freelance Writer with some experience, but a degree is usually optional. So, be aware that you'll require writing skills and some knowledge of SEO Optimization or Marketing tools.
Tip: keep in mind that if you are a beginner, you'll probably get around 30 dollars per article and more if you have experience.
Virtual Assistant
You can be a Virtual Assistant for many positions, mainly if the company is looking to hire a specialist in online communication that can assist the buyers, what so ever.
This is also a $ 40-an-hour job with no experience. You can apply to assist a doctor with their appointment, etc. If you want to become a Virtual Assistant and earn 40 dollars per hour, go to Equivity, a website where you can find offers on this particular job. It's truly an excellent way to change your current position because you can earn $75.000 per year, according to the International Virtual Association.
Tutors
It is one of the most demanding jobs that will allow you to get paid $40 without needing a degree. However, you must likely have some experience.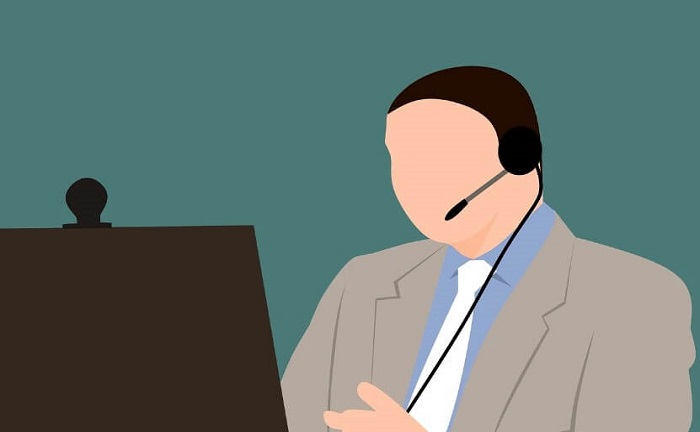 Typically, tutors can help students on a particular subject if they need you to improve to pass a class or get an A or +A. Therefore, it is an excellent way to have a part-time job and get paid $40 an hour, especially if you have a certificate that shows that you meet the requirements.
In the best-case scenario, a Tutor or an Online Tutor will earn between $30 to $100 an hour. The rates vary according to different factors.
What others jobs pay 40 dollars an hour with no experience?
We can mention the following:
Massage Therapist

Makeup Artist

Adjunct Professor

Sales Manager

Proofreader

Virtual Bookkeeping

App or Software Developer

Financial Manager

Dog Walker

Bartender
Besides these, if you have a degree or certificate, you will be able to earn $40 per hour in these jobs:
Dentist

Business Consultant

Veterinarian

Physical Therapist

Speech-Language Pathologist

Certified Nurse Midwife

Transcriptionist

Pharmacist

Business Analyst

Marketing Manager
When looking for the best places to work at 14, it's important to also consider your schedule, transportation, and any local laws or restrictions on teen employment.
FAQS
How much monthly money do I earn by making $40 an hour?
In case you want to know how much money you'll make in a month by making 40 dollars per hour, you have to do the following calculation:
Divide the amount you make annually by 12 months. Example: $78.000/12 = $6.500.
Is a good pay $40 an hour?
¡Yes, it is! At least, it is much better than employees getting paid minimum wage. You must also consider that these jobs that pay you $40 an hour with no degree don't necessarily require experience or a title. Of course, you must also keep in mind the taxes and other monthly expenses you have to pay. But, yes, it is better than the average.