According to the Bureau of Labor Statistics (BLS), the expected growth rate for computer occupations is about 12% from 2018 to 2028. Some of the technology jobs will have as high as a 32% growth rate. With the proper skill set, a technology professional gets enough options to earn a good amount.
Moreover, the median salary for tech workers is $81,430, which is higher than the average median wage of a private-sector worker, i-e, $36,200
You have a great future if you are interested in technology and enjoy working on computer operations and networks. You can never go wrong with a tech degree because technology jobs are among the highest-paying jobs in today's economy.
To make it clear, we have utilized the data from the U.S. Bureau of Labor Statistics (BLS) and compiled a list of high-paying technology jobs
Best 10 high-paying technology jobs you can start to enroll in
If you are interested in a technology job, you may need to learn and obtain keys to the future of technology employment, so you will be able to find the proper position and one that also pays a good salary.
Let's find out which are the best high-paying jobs in the technology field:
Big data engineer
They develop a company's hardware and software architecture and systems to work with and analyze the data. An expert in mathematics and databases with a computer science degree can be an excellent prominent data engineer for these technology jobs.
Median Annual Wage: $166,500
Computer & information systems manager
They are also referred to as IT project managers. They set the information technology goals and develop plans to meet the objectives. The job outlook is 11%, and 414,400 new jobs were opened in 2020.
Their work is similar to managers' to create long-term goals, task allocations, project organizations, determination of staff requirements, and other needs.
Median annual wage: $142,530
DevOps Engineer
They serve as a link between coding and engineering. They work with developers and IT staff across the departments and create IT systems. With their help, companies release various product features or modify them.
Median Annual Wage: $120,000
Data Scientist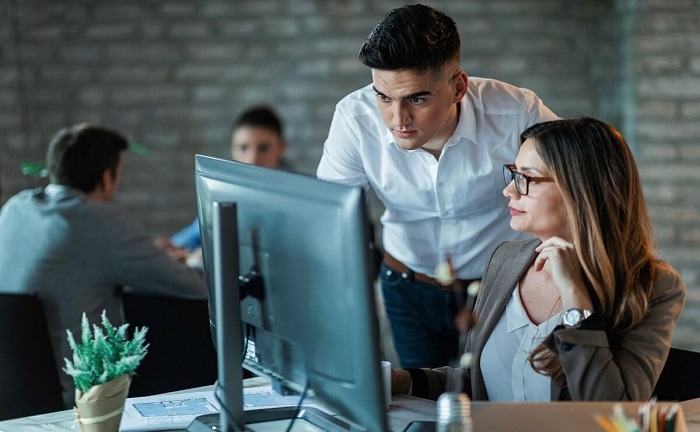 They evaluate data to help companies make better business decisions. Salaries for level three data scientists can be as high as $250,000. However, the supply of qualified data scientists is low. So in these technology jobs, you can polish your skills to be a data scientist.
If you are interested in this position, you can learn how to become a Data Scientist.
Median Annual Wage: $118,709
Computer & information research scientists
They create new computer technology techniques and devise innovative ways to use existing technology. They are needed to solve complex problems related to various industries such as business, medical, and scientific research.
Median annual wage: $118,370
Computer network architects
They design and upgrade data communication networks such as local area networks (LANs) and wide-area networks (WANs).
These networks aren't only limited to connecting two offices. Most companies now rely on cloud infrastructure to serve multiple purposes developed by Computer Network Architects.
Median Annual Wage: $109,020
Software Developer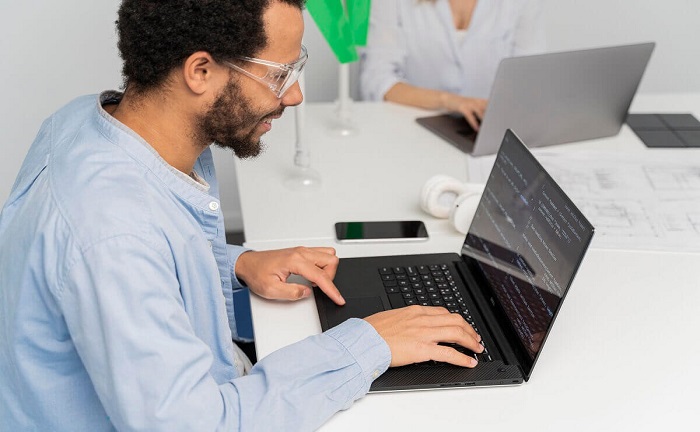 Software developers are involved in designing applications, operating systems, and interfaces. With a 22% job outlook and 222,600 new jobs in 2020, software developers have many job openings. More mobile apps and other tech-based products fuel this increasing demand for software developers.
Median Annual Wage: $102,880
Information security analyst
With the growing number of data breach cases, there is an urgent need for more information security analysts. This career option has a job outlook of 37% and 27,400 new job openings in 2020.
Median Annual Wage: $88,890
Computer systems analyst
Computer Systems analysts' job outlook is 25%, and there were 127,700 job openings in 2020. They design and install new computer systems. They are particularly needed in IT consulting firms.
Median Annual Wage: $82,710
Web developer
The job outlook is 20%, and 28,500 new jobs were opened in 2020. Web developers can assume three roles. They can be web designers who create the website layout, web admins who maintain the website, or web architects needed for the website's technical construction.
Median Annual Wage: $63,490
What do technology jobs pay
With the rapid and constant development of technology in practically all work areas, more and more people are interested in working in this sector. While it is true that competition is fierce, it is also worth noting that technology jobs are the best paid.
This is not an issue that applies only in the U.S. but worldwide. The IT world is vast, so there are many offers on the job market. So, how much is the approximate salary?
For example, if you have experience in the position you are interested in, you can earn between $250,000 and $500,000 per year. But let's remember that this salary refers to Seniority positions. However, the best high-paying tech jobs start at $60,000.
Therefore, you can earn a lot of money if you are looking for an internship, a part-time job in the IT industry, or have some experience and certifications. That's according to data provided by the United States Bureau of Labor Statistics.
According to other sources, as of May 2021, the average salary for an IT position was $97,430, which, if updated, to $110,638. DevOps engineers are the highest paid (about $150,000), while Software Engineering Managers earn about $134,156.
Do information technology jobs pay well?
The IT world, as it is popularly known, refers to the Information Technology sector. The information revolution has allowed thousands of professionals to make their way into a new technological field.
Let's not confuse the concept with purely engineering or computer tasks. IT job opportunities focus on processing and storing vast data to make its treatment more agile and simple.
All the above mentioned leads us to highlight salaries. Specifically, it is a fact that information technology jobs pay well, and in some cases, much more than well. In this sense, we can find Data Analyst jobs and others that focus on customer service or have a more organizational look at the corporate level.
The IT world is so in vogue that experts say that a 14% growth is expected during these years until 2028. All this also goes hand in hand with the use of mobile devices, which adopt virtual storage (such as the cloud), so companies must hire data security experts.
Which IT jobs pay the most?
Considering the above, it is clear that one of the best-paying jobs is related to the world of technology, precisely the IT sector. But what are the IT jobs that pay the most?
Here are some of the highest-paying information technology jobs in 2023:
This job ensures a company's network and computer system are free of viruses and hackers. Typically, you may work for several companies installing the necessary software to perform the task.
They also check that they are working correctly. They can also recommend the installation of a better security system. You don't need to be a computer engineer to work in this position. However, a related degree may allow you to earn a high salary. Annual compensation is about $71,226.
This is a similar job to Data Security Analyst. The salary ranges from $50,000 to $120,000 and depends on experience, company, and city. You must have a bachelor's degree in computer engineering or a field related to Information Technology. Also, you can work for various industries, such as finance, healthcare, government, etc.
An application analyst is a professional in charge of analyzing, implementing, designing, and maintaining a company's software. Typically, this position requires some certification and a college degree in computer science. The annual salary ranges from $53,000 to $83,000.
You should also have programming and customer service skills if the position requires them.
Business Intelligence Analyst
A Business Intelligence Analyst is an IT professional who draws on various data sources to produce reports based on trends and patterns, which are then used to improve the company's operational performance.
On average, the salary of a Business Intelligence Analyst is $78,419. It would be best if you had a bachelor's degree in computer science, economics, business, or a related field. If you have experience in coding languages such as Python or SQL, you will have a better chance of finding a good, high-paying IT job.
The job is responsible for creating, designing, and maintaining the company's cloud system. They work with the software and hardware to ensure it works properly.
The average annual salary is $107,000. One of the requirements to work as a Cloud Engineer is to have a bachelor's degree in engineering and experience working on the design of other similar systems.
Other best-paying IT jobs
| | |
| --- | --- |
| Ups Address New York | Phone Number |
| 33 Park Pl New York, NY 10007 | (212) 810-0834 |
| 71 Broadway New York, NY 10006 | (646) 449-9936 |
| 64 Beaver St New York, NY 10004 | (212) 514-7472 |
| 462 W 42Nd St New York, NY 10036 | (212) 581-2692 |
| 121 W 36Th St New York, NY 10018 | (212) 736-3255 |
| 244 Madison Ave New York, NY 10016 | (212) 532-5590 |
| 348 W 57Th St New York, NY 10019 | (212) 960-8728 |
| 541 Third Ave New York, NY 10016 | (646) 922-8307 |
| 163 Amsterdam Ave New York, NY 10023 | (212) 362-3740 |
| 119 W 72Nd St New York, NY 10023 | (212) 496-0216 |
What is an IT job salary?
According to Glassdoor, an IT salary in 2023 is $74,754 (average), while the base salary is around $69,000. However, as mentioned above, an Information Technology worker can earn up to about $500,000 per year (keep in mind that this high salary applies more to managers and coordinators with a significant degree of seniority).
Keep in mind that the salary varies according to a variety of factors, such as the employer's education, certifications, skills, and number of years as a professional, among others.
To give you a more concrete idea, these are the companies that pay their IT employees a pretty decent wage:
Google: $220,886 (per year)
META: $195,665
NetApp: $186,854
Microsoft: $173,926
SAP: $161,632
References:
Was this Content Helpful?