The rise of technology in most industries, such as Internet companies, has led to every sector developing a telecommunications area. Experts point out that this is due to a restructuring that has taken place in the last 20 years.
Given this situation, many telecommunications equipment jobs require specialists handling specific instruments and knowledge. Traditional operators have been replaced or transformed to improve productivity. Of course, everything goes hand in hand with a balance that allows the continuous development of workers in this field.
What should you know about telecommunications equipment jobs?
Currently, there are multiple alternatives in the telecommunications area. The demand also allows companies to compete for labor, which in turn, enables a more significant number of opportunities and reasonable remuneration.
There are positions where an employee can earn around $200,000 per year. With this in mind, telecommunications equipment is a good career path.
Generally, the sector has to do with developing and installing technological means arranged and created for sending and receiving messages through satellites, radio, smartphones, the Internet, etc.
The variety of jobs within the telecommunications industry is wide. You can work as an expert wireless communications engineer, repair technician, or developer of new technologies.
What are the best jobs for telecommunications?
There are many high-paying positions in the communications industry. Here are 5 of the best jobs in this area:
Satellite communications engineer
The main tasks that a satellite communications engineer must perform are to provide assistance at the technical level and troubleshoot communications systems. It is their duty to ensure that, for example, a satellite sends the correct signal, among other related activities. This job can pay between $66,500 and $129,000 per year.
Telecommunications Manager
As this is a senior position, the salary is approximately $128,000. Typically, those who usually have this job have many years of experience. You are in charge of the entire telecommunications team, so your tasks are to attend to the group's needs and ensure no problems in any sector. You will need to have equipment management and administration knowledge.
Telecommunications Engineer
They have an average salary of $86,000. It is one of the essential jobs in the communications industry. It requires you to have a bachelor's degree and, preferably, courses in technology, machine operation, etc. Your main task is elaborating on the company's telecommunication system and solving hardware or software problems. Thus the salary range is high.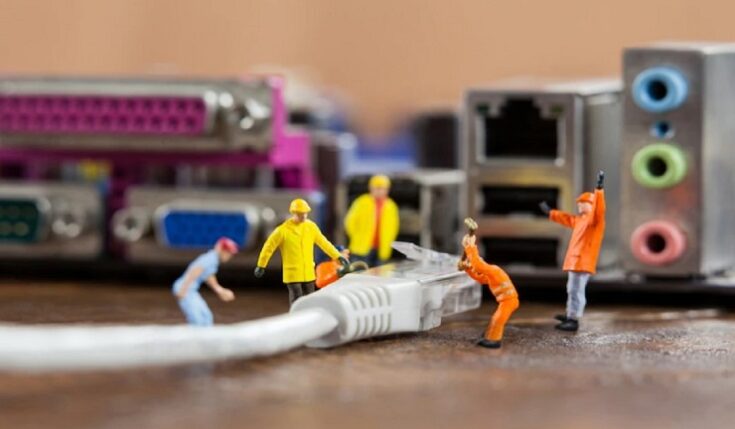 Telecommunications consultant
It is a more technical position than others, although you must also be able to solve problems at the communication platform level. Therefore, they can install updates of improvements in the systems, provide assistance and give advice in the area, according to what the client requires. Salary ranges from $33,000 to $74,500.
Cable TV Installer
If you have knowledge in this field but have yet to graduate from college, this is a good job to start working on this particular career path. Many companies provide cable TV services, so the possibilities are everywhere.
The tasks are:
Installation of cable systems in homes and businesses.
Change of cabling to a more modern network.
Repair of connections (internal or external).
It is a position that you can also start as an independent. Of course, you will need a license. Salary ranges from $40,000 to $73,500.
Is telecommunications equipment a good career path?
Given the boom in this industry sector, there is no doubt that telecommunications jobs are a good option for you to develop.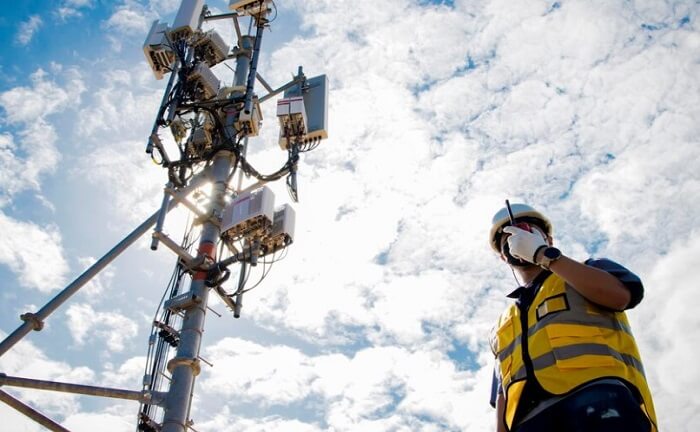 It covers different professions, from entry-level that do not require precise knowledge to important positions such as telecommunications director. Even if you have enough experience, you can design a complete system. It is an area of work that allows you to grow and innovate if you are predisposed to do so.
In addition, according to The Bureau of Labor and Statistics, in 2022, about 178,000 jobs will be reported in the telecommunications equipment area. Therefore, it is a sector with a lot of potentials, and from the figures, it will increase over time.
Benefits of telecommunications jobs
One of the plus points is that it is unlikely that you will be fired, at least not because of a lack of demand. It is a field with a lot of demand and different alternatives. For this reason, you will be able to develop in the industry.
In addition, we can mention the following benefits of working in the telecommunications sector:
High remuneration and growth opportunities. If you know what you do and have education and experience, as the company proves that you have what it takes, you will be able to move up, which will undoubtedly lead to better pay.
You will always be up to date. As a sector that works with the latest technologies, it will allow you to know the most modern devices, an aspect related to the knowledge you can learn and then take to another position or company.
Chances of changing your line of business. As an industry with a wide range of jobs, you can start in an entry-level position and then move to an area that also appeals to you and where you can get a better salary.
FAQS
Is Telecom Engineering in demand?
Due to the constant technological advances, there are more job opportunities in the telecommunications engineering sector. For this reason, it is a job that is in demand. According to experts, it is expected that by 2028 this university career will have grown by 2%. However, due to reduced costs, many companies prefer hiring employees to new engineers.
What are other jobs available in computer communications equipment?
In addition to those already mentioned, there are different jobs in other areas, such as in the computer communications equipment sector:
Utility Systems Technician
Office Support
Administrative Assistant
Telecommunications Service Technicians
Satellite Dish Installer
Quality Control Inspectors
Line workers
Call Center Representative
Production Managers
Data Scientist
What are the requirements to start a career in the telecommunications industry?
Some positions (such as cable installers or technical support representatives) only require a high school diploma or GED. While if you are thinking of getting a job as a telecommunications engineer, you will need a bachelor's degree and, in some cases, a master's degree or even a doctorate.
References