With more and more media and communication platforms these days, the telecommunications industry has become a fundamental pillar of our society.
The exponential growth of technology has led to high demand for highly trained and specialized professionals in this field. However, you should know that this is not an easy path.
We recommend doing extensive research on this type of work to determine how you want to approach it. Here's something to start with: the best jobs in the industry, how much they pay approximately and what the general requirements are to access them.
The Best Telecommunications Jobs
Telecommunications Network Engineer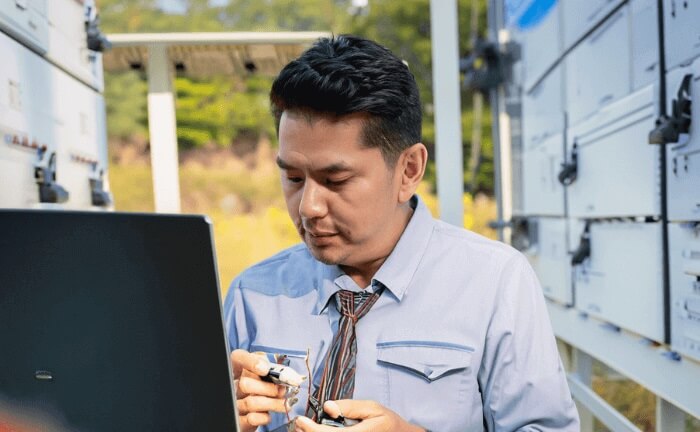 Network engineers are critical to the design, implementation and maintenance of communications infrastructures. Their main responsibility is to ensure the proper function of data, voice and video networks, as well as the optimization of their performance and security.
These professionals can earn annual salaries ranging from USD 80,000 to USD 120,000, depending on their experience and geographic location.
Cybersecurity Specialist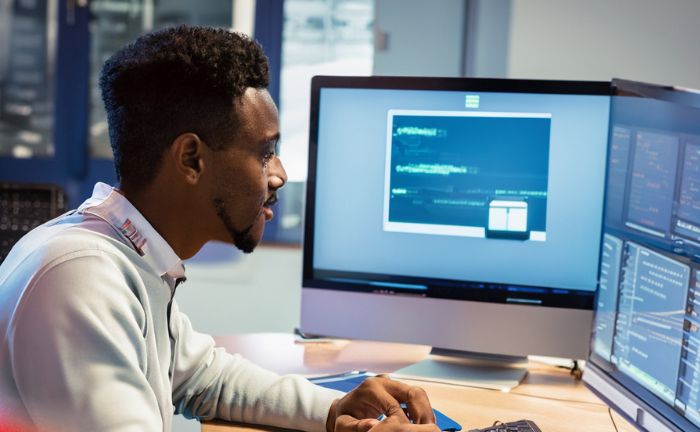 With cyber threats on the rise, telecommunications companies need to protect their networks and systems from potential attacks. Cybersecurity specialists play a critical role in detecting, preventing and mitigating cybersecurity risks and approaches from Hackers.
Salaries for these highly sought-after professionals are typically in the range of USD 90,000 to USD 130,000 per year.
Telecommunications Solutions Architect
This role involves designing end-to-end solutions to meet the specific communication needs of organizations. Solutions architects must have extensive knowledge of telecommunications technologies and strategic planning skills.
Their compensation can reach USD 100,000 to USD 150,000 per year, depending on the size and scope of the project.
Telecommunications Project Manager
Coordinating complex projects in the telecommunications field is a challenging task that requires strong leadership and management skills. Project managers are responsible for planning, executing and controlling various initiatives, ensuring that deadlines and budgets are met.
These professionals are rewarded with salaries ranging from USD 90,000 to USD 140,000 per year.
What to Study to Work in Telecommunications
To get into the highest-paying jobs in Telecommunications Equipment, a strong academic background is essential. These are the most relevant areas of study that you can choose if you want to work in this industry:
Telecommunications Engineering
A degree in Telecommunications Engineering will provide you with the knowledge you need to understand and develop communication systems, networks and services.
Computer Science or Computer Engineering
These disciplines will provide you with a solid foundation in programming and software development, essential skills in the telecommunications field.
Cybersecurity
With the increase in cyber threats, specializing in cybersecurity will open doors to highly demanded and well-paying positions.
Business Administration
To aspire to leadership and management roles in the telecommunications sector, complementing your technical skills with knowledge in administration and business will be a great differential.
What are the Requirements to Work in Telecommunications?
Although the specific requirements may vary depending on the company and the desired position, some common elements for working in Telecommunications teams include:
Academic Background: As mentioned above, relevant education in engineering, computer science or related areas is essential to excel in this field.
Certifications: Obtaining recognized certifications in telecommunications industry technologies and standards can significantly improve your job opportunities and compensation.
Work Experience: Although for some entry-level jobs experience may not be a requirement, for higher-paying and more specialized positions, previous experience in the field is a plus.
Technical Skills: Knowledge of programming, network systems, computer security and other technical skills will be essential to meet the challenges presented by this constantly evolving industry.
Interpersonal Skills: The ability to work as part of a team, communicate efficiently and solve problems collaboratively is key in an interconnected business environment.
Additional Facts on Telecommunications
Industry Growth: According to the International Telecommunication Union (ITU), by 2022, approximately 66% of the world's population had access to the Internet, compared to the 53% in 2021. This continued growth in connectivity will drive demand for telecommunications equipment professionals in the coming years.
Emerging Trends: With the advent of 5G technology, the Internet of Things (IoT) and Artificial Intelligence (AI), the telecommunications industry is in constant transformation. Professionals who are aware of these trends and specialize in them will have greater job opportunities.
Artificial Intelligence: AI has developed useful apps in customer service in telecommunications. AI-powered chatbots and virtual assistants can solve common user queries and problems instantly and efficiently, providing a smoother experience and improving customer satisfaction.
This synergy between telecommunications and Artificial Intelligence is a clear example of how technology continues to transform the industry, providing innovative solutions and opening up new job opportunities for those interested in being part of this exciting and evolving field.
References