If you ever been to an interview, you would be aware of a question asked at the beginning of it i-e "tell me about yourself," or you may be asked, "how would you describe yourself or walk me through yourself that is not in your resume"? These questions need to have a careful answer in an interview.
It is completely acceptable to be flustered by such questions as they are ambiguous, tricky, and difficult to comprehend what the interviewer wants to know. But such questions can also provide you a winning edge if you have responded well.
Apart from serving as ice breakers, such introductory questions let the hiring manager know about you as a candidate. While you transit through the interview, the interviewer will be determining your skills, experience, and professionalism as told in the introduction.
To learn how you should start and structure your response sensibly, let's walk through a quick guide with a detailed sample answer for an interview.
Begin with a good starting point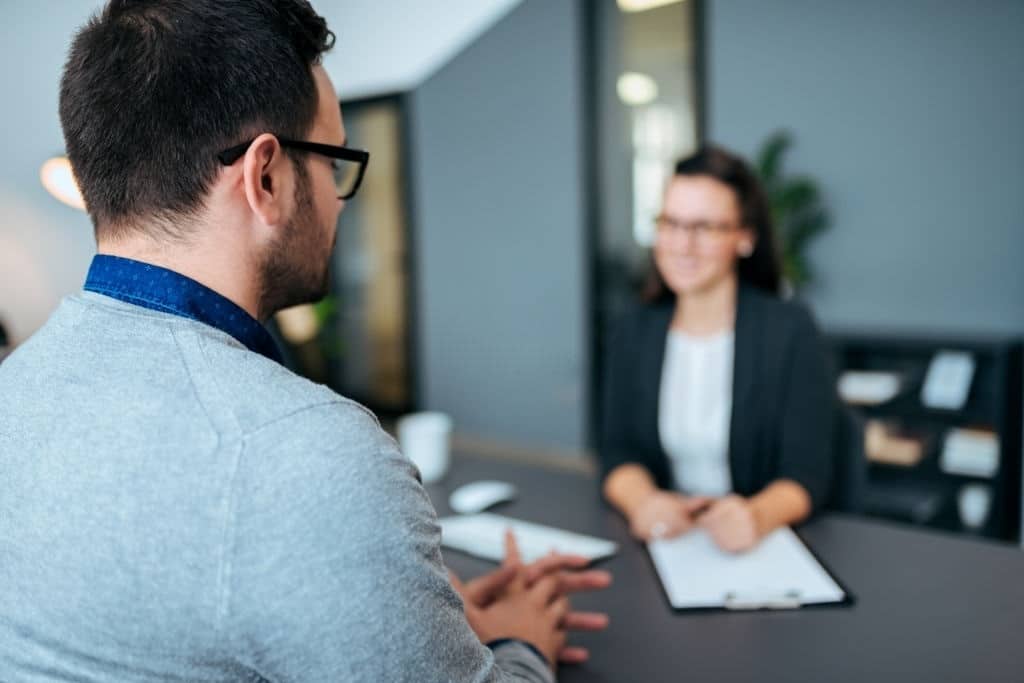 You may be tempted to tell long stories, but it's important to keep your answer concise and to the point in the interview. Your communication style and ability to focus on the goal will be observed closely.
Your interviewer wants you to move from one point to another without being distracted or sidetracked.
As a general rule of thumb, your response should not be more than 2 minutes, or more precisely, it should be below 90 seconds. It would be best if you started it from the past action of how you step into the field and how it is going right now.
For example, if you are a recent graduate, you can start from the fact that you are a recent graduate and why you chose this area of study or career. You can start as:
"I graduated in accounting a month ago. I choose this field because I had a deep interest in understanding finance and how the financial system runs. A couple of friends also encouraged me, for the field has a lot of career options….." 
If you have 1-6 years of experience, start from when you graduated and walk through your employment years.
For more than 8 years of experience, you can skip the time right after graduation and start from the mid-point of your career.
Highlight your experience and achievements
When you finish your graduation and related things, talk about your accomplishments, career story, skills, and overall progress. 
However, your discussion should be related to your career details, connectable with the company's job. Researching beforehand about the company can help you tailor your career and work experience with the company's mission and work culture.
➡LEARN MORE: Tips to Prepare Questions after an Interview
Conclude by talking about your current situation
End your story by quickly moving on to the current situation. Talk about what you are doing now in your career, why you apply for the job, and your plans.
To stay on the safest side, keep your story related to your career and work-related, and don't talk about your personal details. Sharing too much personal detail at the start is not recommended. You will get the chance to show your personal preferences as you walk through the interview.
An example of a detailed answer for the interview
Now, you know how to proceed through the steps; here is an example for an experienced candidate:
"I graduated with a Business degree in 2016. Soon after I completed my 6-months internship, I got an account management position in a Telecommunication Company.
The company had excellent culture, and I loved working with my colleagues and customers there. I stayed there for a year and learned a lot about building and managing accounts. At the end of a year, I was promoted to a higher position because of my performance.
After one and a half years, I left the company and joined a similar position in the healthcare industry, for which I was very excited. I stayed there for 2 years. There, people knew me for my well-organized and detail-oriented work.
I had always worked before deadlines and handled multiple tasks at a time. Now, I think I have learned a lot to gear myself up for the next level.
And when I saw this job advertisement, I was sure that I am fully prepared to pursue this role. That's why I have applied for this position."
Was this Content Helpful?