Experience is crucial for employers when deciding who gets their foot in the door. It's strongly advised that students and graduates take the opportunity to complete a period of work experience to ensure they have a competitive advantage over their peers, and that's where an internship can make all the difference.
So, what actually is an internship?
An internship is a period of work experience offered by an employer to give students and graduates exposure to the working environment, often within a specific industry related to their field of study.
Internships can be as short as a week or as long as 12 months. They can be paid or voluntary; however, before starting an internship, you must know your rights regarding getting paid.
Internships can be done in various sectors, including sales, marketing, engineering, graphic design, management, I.T., and many more. You will develop multiple soft skills throughout an internship, including communication, personal effectiveness, presentation, creative problem-solving, and influencing skills.
'On-the-job' experience can be as valuable as anything learned in your studies. After all, you cannot really understand what a job is like until you have worked in that environment. Internships are great opportunities to speak directly to people who have experience in the role you aspire to. Their knowledge of the job and working environment will give you a greater understanding of what it's all about and what you need to do to progress.
Your career aspirations may change when you're faced with the actual realities of a role. Internships can be used as a 'try before you buy' option before you embark on a career and confirm if this is what you want to do in the long term.
An internship can give you a real insight into the world of work, allowing you to build on the theory you learned at university and helping you to gain practical skills that will help strengthen your CV and make you more employable. Internships offer you the chance to test your skills in real-life situations, explore your career options and gain insight into an organization or career path.
What are the long-term benefits of doing an internship?
Following a successful internship, it is not unusual for employers to make a full-time job offer to their intern. Many employers use internships as a trial period and will already have plans to recruit permanently. Therefore, you must make a good impression, turn up on time, be enthusiastic, and show flexibility, adaptability, and commitment.
Results from a recent Graduate Advantage survey prove that internships create jobs for graduates. It showed that 81% of interns are now employed, and 74% are either in permanent employment or long-term contracts. Of these, 68% believe their internship helped them to gain their current position, and an impressive 33% are still working with their internship organization.*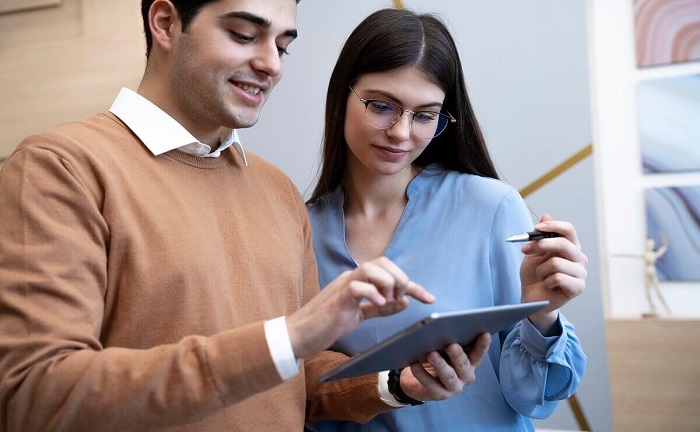 Michael Ellender of Birmingham Forward said of his internship: "I am a very proactive person and was keen only to take a role where I could use my graduate skills. In my experience, if you are willing to show initiative and enthusiasm and work hard, you will be given further opportunities to develop. I was pleased to stay on after the placement and have now been promoted to a higher level role that I enjoy."
Written by Graduate Advantage
*Graduate Advantage arranges paid and voluntary internships across the West Midlands. The project aims to create over 1,400 graduate internships to boost business performance to help the local economy. It is a not-for-profit organization.
How much do interns usually get paid?
Unfortunately, not all internships are paid. In this situation, it is challenging for recent graduates to start their careers. Indeed, the lack of experience is often complex, so companies hire interns.
Although unpaid internships are somewhat complex, those interns who get paid jobs usually earn an average hourly wage of between $15 and $18 (according to data from Zippia and Indeed).
In addition to the experience they gain for their career, plus the monetary income they receive, all of this translates into a good start for their career path. We must add benefits depending on the job and company they work for.
We have that annually to understand better how much interns usually get paid. They can earn, on average, around $31,256. Those with the lowest remuneration earn only $21,000 annually, while a higher percentage can earn up to $44,000.
Location is one factor that impacts how much an intern earns annually. For example, states like New Jersey, Alaska, and Washington tend to charge good pay. Also, if we go by reputable companies, we can highlight the following data:
An intern at Apple can make per hour $40.
Google pays its student interns around $31.
Other companies, such as HSBC bank, pay their interns $30.
Difference between a co-op and an internship
The co-op provides interns with a much more extensive internship. In this way, students gain a slight advantage over those who opt for training.
Those who start working in a co-op get more experience while contributing more to the space they are a part of. This can include all types of projects, from the most simple ones to a complex one.
In contrast, interns can only work between 10 and 12 hours (depending on the company and job title) per week for just 2 or 3 days. Of course, this does not mean that those who opt for internships do not get good experience for their future. It does not end up being as deep as the co-op allows.
One of the characteristics that internships provide is that they can understand if they are passionate about that field of work. That is to say. It is a way to have a clearer idea of what you want in the future.
On the other hand, the co-op allows the student to obtain better remuneration, allowing them to work full-time and help themselves pay the university's costs. It is a "win-win" situation.
However, those interested in joining a co-op should find out if some student benefits, such as meal plans and financial aid, will not be affected. Finally, co-ops are more common in engineering or similar fields, although it is possible to find them in social sciences or art.
In short, the difference between an internship and a co-op is that you can get better remuneration with the second option and more experience. On the other hand, the internship allows you to learn more about what you want to pursue in your professional career.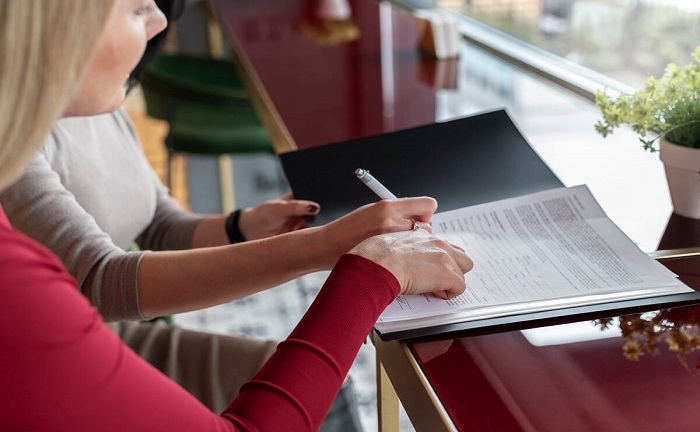 What is a good salary for an internship?
According to data collected, a reasonable remuneration for an intern is about $18 – $20 (per hour). Keep in mind that the minimum amount a company should pay an intern is $12, so if a place offers to pay you less, you may want to look elsewhere. Also, inquire about the benefits and experience you will gain.
Here's a chart of the best intern jobs in the U.S. The internships you'll find listed award a salary above the annual average ($31,961) and are in engineering and technology.
| | |
| --- | --- |
| Ups Address New York | Phone Number |
| 33 Park Pl New York, NY 10007 | (212) 810-0834 |
| 71 Broadway New York, NY 10006 | (646) 449-9936 |
| 64 Beaver St New York, NY 10004 | (212) 514-7472 |
| 462 W 42Nd St New York, NY 10036 | (212) 581-2692 |
| 121 W 36Th St New York, NY 10018 | (212) 736-3255 |
| 244 Madison Ave New York, NY 10016 | (212) 532-5590 |
| 348 W 57Th St New York, NY 10019 | (212) 960-8728 |
| 541 Third Ave New York, NY 10016 | (646) 922-8307 |
| 163 Amsterdam Ave New York, NY 10023 | (212) 362-3740 |
| 119 W 72Nd St New York, NY 10023 | (212) 496-0216 |
Youngest age, you can get an internship
Child labor laws are stringent, but there is also a gray area. This is because there is no specific age from which you can start an internship. However, it is worth noting that companies usually accept minors from 14 years of age and older. There are even many jobs for 14-year-olds.
However, companies usually have their hiring policies regarding internships. That's why they typically look for young people at least 16 years old, while others prefer 18 years old or older.
Either way, you can become an intern at any age, as the ideal internship is for you to begin gaining experience by the time you reach the age of majority and graduate from high school or college.
Important: Government regulations state that minors under 16 cannot operate in hazardous areas or with hazardous equipment. Also, children may need to be qualified to work in a construction company, where they must perform tasks that may affect their maturity or physical development.
Example of an internship cover letter
Similar to a resume, a cover letter introduces you in a more personal way to the company. As with any other job, it is vital to present an internship cover letter. Here are some tips for you to write your own cover letter:
Indicate the precise role you want to apply for
The beginning of the cover letter reflects the position you are interested in applying for. It would be best if you made it clear. Otherwise, the document's meaning could be misinterpreted.
Use the right words
Lately, the human resources area searches for words related to your position in the cover letter. This is because they are looking for the applicant to have paid attention to the internship description and general information about the company. In other words, if the application requires "problem-solving skills," try to indicate this in the cover letter.
Highlight your skills
Within the body of the cover letter, one of the most critical aspects is demonstrating your ability to do the job. Here you should highlight your experience, education, and other relevant information for recruiters to read.
For example, you can mention that you have been in volunteer positions or any other extracurricular activity relevant to the company. It doesn't matter if you have no professional skills.
You can also learn how to Write a Cover Letter for an Internship and check an example of a cover letter for an internship.
Which company is best for an internship?
There are several companies to highlight in terms of internships. Among them are CohnReznick (ideal for advisor-financiers), EY (renowned financial services company), and General Electric (GE), among others.
Here are the top 5 internship programs in the United States:
Facebook (Meta)
The social media giant, now known as Meta, has one of the best internship programs, especially regarding pay. An intern can earn $7,000 to $8,000 per month (according to Glassdoor).
If you're a website developer or just starting to infiltrate the tech world, you can apply to become a Facebook intern. (Learn what the process is like in the descriptive video below).
Apple
On the list, Apple is one of the companies that offer the best benefits to its interns. Its internship program is open to any student who meets the company's thinking and vision.
You can apply to Apple's summer program if you have yet to graduate from college or already have. You can apply for a full-time position with commensurate and above-average pay ($40 per hour).
In addition, there are many areas in which you can work, not only in engineering or technology but also in marketing, finance, accounting, and design, among others. The programs have a duration of 8 to 12 weeks. The applicant must graduate at least one semester after finishing the internship.
L'Oréal
If your passion is makeup, skincare, and the like, you can consider an internship in the most renowned company in the area. There are several areas in which you can develop: sales, marketing, design, and product development.
Internships at L'Oréal last up to 12 months, and you can earn between $20 and $22 (per hour), so it's a good salary. Of course, internships are open to recent graduates.
Google
The most important company in Silicon Valley is one of the best companies for an internship. For this reason, it is seen as an ideal place to work because they have dozens of benefits, and its facilities stand out in terms of cutting-edge in virtually all aspects.
"Google Summer Internship Program" is always open and looking for interns in different areas, such as computer engineering, marketing, web design, sales, advertising, human resources, business, and more. Moreover, the company excels at offering jobs to undergraduates and graduates.
Under Armour
The sportswear company is another good place to do an internship. Pay ranges from $15 to $20 (per hour). Under Armour calls its internships "Summer League." Each intern is assigned a mentor or guide to help them learn.
So you will always be with others during the time it takes place. They usually plan many activities so that you can showcase your skills to company leaders.
References