The Internship Program at Microsoft is unlike your typical file-processing and tea-making internship. Instead, it is the ultimate chance for you to be part of a creative team and work on real-life projects right from scratch. Doing an internship at Microsoft is a once-in-a-lifetime kind of opportunity where you can develop and enhance your natural talents.
Microsoft usually comes up with several internship programs and hires interns for many of its core business areas. This internship gives you an unmatched experience that will literally change your perspective regarding everything, from search engines to smartphones, to all types of gizmos.
Whatever your skills are, Microsoft has unique internship programs that will test you and help you establish and improve your existing competencies. This guide tells you about the different kinds of internships available for Microsoft and how they are guaranteed to make your career brighter.
Microsoft Offers Internships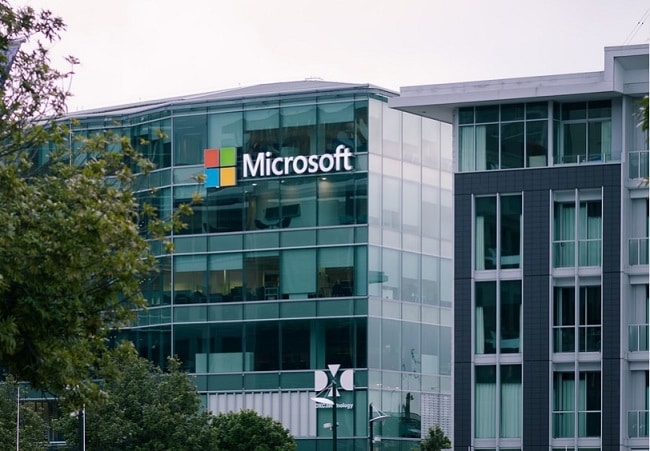 Microsoft only makes its interns work with a team of diverse people on value-generating projects. Your team profoundly relies on your valuable insights and skills to complete those projects and deliver them to the market.
An internship at Microsoft allows you to work on groundbreaking technology and bring your creative ideas and solutions to life. Moreover, the internship is valid for all existing students who are doing their Bachelor's, Master's, or Ph.D. degrees.
By joining the Microsoft team, you can help the company become more innovative and shape the future business. The internship positions at Microsoft vary based on your location and academic level. Stated below are some of the areas in which Microsoft offers internships: 
Hardware Engineering.

Engineering (Program Manager, Software Engineer, Programmer Writer, Product Planning, Services Engineering, Technical Writing).

Supply Chain.

UX Design.

Sales.

Marketing.

Finance.

IT Operations.

Data and Applied Science.

Services (Support Engineer, Consultant, Technical Evangelist, and Technical Account Manager).
Commercial Internship
Microsoft offers commercial internship programs where you can enhance and work on your current skillset and delve into other areas by working on actual projects. Microsoft has a different concept of training its interns. The breakdown is as follows:
The job itself will account for 70% of your learning.

Your manager, mentor, and peers account for 20% of your understanding.

The role-specific training sessions and planned courses account for 10 % of your learning. 
Besides excellent active training sessions, interns experience fun-filled community events and many other things associated with working in a company like Microsoft. Unlike other internships, the Microsoft Internship Program lasts for 12 months. 
It provides plenty of opportunities across a wide array of business sectors. The internship eligibility criteria are that you should be registered as a full-time student doing your majors in a relevant field. Moreover, you need to go back to full-time education for at least one semester after the internship. 
Engineering Internship
The Engineering Internship at Microsoft is equally fun. It rewards interns with numerous perks, relocation allowances, and a very handsome salary package. As an intern, you will be appointed a mentor who will help you work on real company-level projects. 
Microsoft has an active community for interns, which means you can also participate in various events throughout the summer. The eligibility criteria for Engineering Internships are the same as Commercial Internships. 
➔ READ MORE: Internship Interview Questions.
3 Reasons Why You Should Apply for this Internship Program
The best part about doing an internship at Microsoft is that you will get to know and work with a culturally diverse community of people throughout your internship period. 
You will get a chance to interact and make contacts with many genius-minded people spread across the industry. This internship will give you exposure and confidence to communicate with practically anybody. 
The Microsoft Internship Program is far beyond the typical internships that other companies offer. Here, interns will feel a sense of responsibility from the very first day. Your manager and mentor will make you work on actual projects to test your skills. 
They will also allocate time to you so you pursue your passion. This will aid you in maturing your abilities and also unearth some new ones. Microsoft even provides excellent career-advancing and training opportunities to its interns, helping them grow and prosper in their professional careers.
The Microsoft team wants its interns to accomplish their fullest potential within and outside the office premises. So regardless of whether you are doing an internship on campus or virtually from your home, they will focus on your financial, physical, emotional, and mental wellbeing all the same.
Even as an intern at Microsoft, you are bound to get a market-competitive salary along with plenty of other perks and benefits. 
Microsoft Virtual Internships in 2021
Many interns can now get a virtual internship in Microsoft in 2021, giving interns a power-packed virtual experience. Microsoft prioritizes the safety and health of its interns and employees, and more so even now. Hence, the company has now moved towards providing in-person virtual experiences. 
It is gearing up for a hybrid internship program in which it will reflect everything that it has learned during this time. Students in Canada, United States, and Latin America are in for great luck as Microsoft is thrilled to provide a fully online Summer Internship in 2021 that thrives on the success of the past year's virtual internships. 
Whether you join in person or online, Microsoft empowers all the interns to build a community, accomplish their goals, and discover their passion by working on worthwhile projects. 
Benefits of Doing an Online Internship with Microsoft
The free virtual internship with Microsoft results in many benefits:
This internship program has a virtual access mode.

There are no fees required for signing up and registration.

This internship program will serve as a remarkable work experience and significantly impact your CV. 

Interns get a free certificate once they have completed the program.

This internship is self-paced, so interns are allowed to take it whenever it is possible. There are no restrictions on the deadline.