Getting your dream job is challenging, even more so when it's a job that doesn't pay as much as you expect it to. However, a way to ask for a pay raise is to write a negotiation letter to your manager.
After you have been selected for the job, it is an excellent time to discuss the salary and reach an agreement between both parties since the company team has chosen the person to fill the vacancy.
What is salary negotiation?
Requesting a salary negotiation can be awkward, as the manager may not take it pleasantly. If the salary amount does not convince you, do not sit idly by, you can appeal to a salary negotiation. This means that it is a process by which the employer negotiates an amount for the base salary and, thus, can obtain the intended remuneration.
Employers consider that they may receive a salary negotiation from the employee, so it is not at all unreasonable to request this salary increase. It is not ideal to ask for a salary increase during the job interview. It is better to do it after you have been hired.
What should I consider when requesting a salary increase?
The negotiation of the salary amount must contemplate several aspects, which you must take into account at the moment of making a salary negotiation letter:
Base salary.
Benefits of working in the company.
Academic degree.
Income for good performance and presence.
Bonus and payment schedule.
Storage options.
Any variable that can improve your working conditions.
Tips for writing a salary negotiation letter
Here are some tips for requesting an increase in your salary through an e-mail negotiation letter.
Take your time
After receiving a job offer and analyzing all the aspects of the job, take some time to think about the conditions required by the company and the benefits it offers. You should think carefully about how you will write your letter if you accept the job.
Be clear
If you have already decided to accept the job but want to write a salary negotiation letter, it is essential to highlight your work experience and skills that you could bring to the team. You can start with an introduction, development, and, finally, a conclusion.
Use a formal and polite tone.
To avoid misunderstandings, proofread your letter before sending it, as you may have unconsciously made a mistake when expressing yourself, which could damage your reputation and eligibility. Also, remember that the letter is sent by mail, so the negotiation could only succeed if a point is understood due to miscommunication.
You must review the tone of your letter and be polite and explicit. Extending the letter could become tedious for whoever receives it, so we recommend that you simplify your ideas and language, always maintaining a positive, proactive, and grateful attitude, reflecting your interest and desire to be part of the company.
Personal Information
Briefly highlight your professional background and experience in similar positions. You can add the years of work in a job position, studies, complementary studies, level of education, and other relevant data that can help you remind the boss why they selected you and not someone else to fill the vacancy.
Conduct research
It is essential to have salary benchmark data, such as pay in the same position but in other companies in the market. If you notice that the salary you were offered is below average, you can attach evidence of your research to your letter. This will help you base and support yourself on these numbers (especially if it is an offer with a meagre salary compared to other companies).
Consider your monthly expenses.
Suppose you have extra expenses, whether due to moving, maternity/paternity, or whatever, you should consider the costs you will have to deduct from your salary for your daily life. In case of a medical emergency, or due to schooling, among other aspects, you can explain to the manager that you cannot cover your expenses with the salary you have been offered.
Be severe and firm in your proposal.
To obtain a salary increase, you must be firm in your request but always be polite, courteous, and thankful for being selected for the job.
What if the salary is non-negotiable?
In case there is no way to request a salary increase, you should consider the different benefits that the company provides, with discounts and other variables that allow you to learn more about this company, such as paid vacations, working hours, days off, gym memberships, discounts in different stores, performance awards, etc.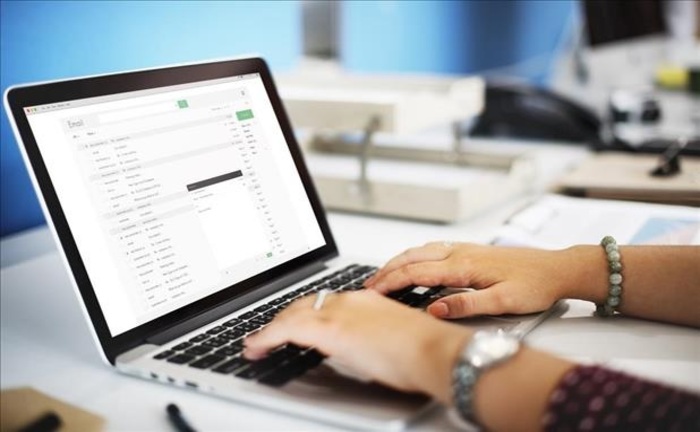 What should I include in a salary negotiation letter?
You must include the following information when you write the letter about your salary conditions so that the manager can have a clear idea of what you are requesting:
Full first and last name of the recipient.
A subject line that states what the letter is about (salary negotiation).
Polite greeting with "Mr./Mrs." and the employer's full name and surname.
Introduction: thank you for the job and a brief description of the working conditions of the offer (contract time and salary).
Development: Add the reason for requesting a raise, detailing the actual salary amounts, include several characteristics of your personality and professionalism and reiterate your request for a raise or better pay and working conditions. Compare the salary you would receive with other higher wages for the same position and the same number of working hours.
Conclusion: Reiterate your interest in the position, and thank the manager again for selecting you for the job and for taking the time to read the letter.
End with a polite greeting with your first and last name.
Below, you can download sample salary negotiation letters for your guidance when writing your application.
DOWNLOAD SAMPLE SALARY NEGOTIATION LETTER
Pros and cons of writing a letter by e-mail
Advantages
Time to research the job position.
You have more time to think about the structure and wording of the letter.
It will be easier to express your thoughts in writing without the pressure of having the manager in front of you.
You can review the e-mail as often as necessary before sending it.
Keep a record of the negotiation.
Avoid the stress and fear of rejection of the offer in a face-to-face meeting.
You can attach information and evidence about the research on different salaries for your position in other companies (remember to add references and cited sources).
Disadvantages
Being concise and brief can lead to forgetting specific essential points.
Lack of communication can work against you.
A breach may be marked if you have not met the person before or because it is an electronic and impersonal request.
Often, what is said, and the tone in which it is said is not interpreted correctly.
Your boss may not take you seriously for making this request by mail rather than in person.
The manager may reject your request, with no possibility of making a counteroffer to continue the negotiation.
The negotiation may take longer than expected.
The boss may perceive a sense of timidity and fear in the person writing the letter since it is by e-mail and you are not asking him/her personally.
There is no way to understand body language.
You probably won't get your point across.
References