Retirees should have financial apps to manage their money. These apps are increasingly becoming the platforms of choice for making various payments, transferring and receiving money, etc. Managing a financial app can be complicated for seniors, so a user-friendly platform is needed.
Mint is a popular budgeting application that helps retirees control their spending, manage their budget and monitor their financial goals, pulling pulls data from linked financial accounts. It is free, easy to use, and provides a holistic view of a person's financial situation. Mint offers automatic expense tracking and budget categorization, making it easy to monitor spending habits, a good tool for the elderly.
@mintapp

You can now connect your Apple Card to the MintApp.
Another excellent app is Personal Capital, a financial planning and investment management app that offers several tools to help seniors manage their investments, track their net worth, and plan for retirement. Personal Capital provides a comprehensive view of a retiree's financial situation, including investments, expenses, and net worth.
Personal Capital offers investment management services with human advisors and personalized guidance. The application also includes retirement planning tools that can help the elderly to protect their economic future.
The Social Security Administration (SSA) app is an official mobile app provided by the U.S. Social Security Administration. It offers easy access to important Social Security information, including benefit estimates, earnings, credit, and payment history. It also allows retirees to manage certain aspects of their Social Security benefits, such as changing direct deposit information and reporting earnings.
The AARP Now app is designed for American Association of Retired Persons (AARP) members. It offers various resources and benefits tailored explicitly to retirees, including health and financial tools, advocacy resources, and discounts on multiple products and services. It also provides access to news and information relevant to older adults.
Other excellent apps for older people are Venmo and PayPal. These popular mobile payment apps provide a convenient and secure way to send and receive money electronically, make online purchases, and manage transactions. They are widely accepted by merchants and individuals, making them versatile for various financial transactions.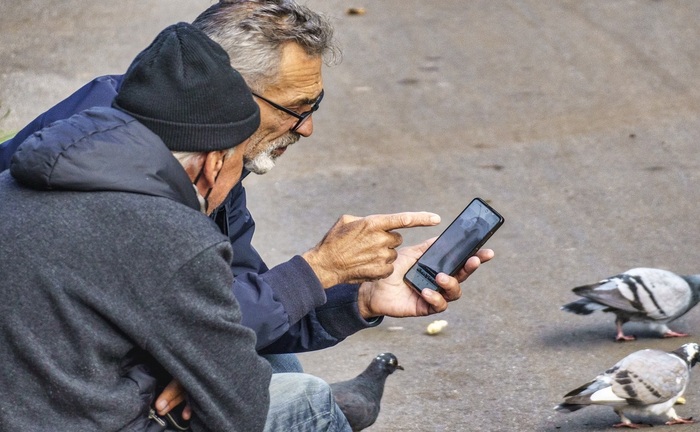 However, these financial apps may charge fees for particular transactions, such as receiving payments for goods and services. They also require linking to bank accounts or credit cards, which may raise security concerns for some users. Additionally, they may not provide the same level of finances.
Other ways to use electronic money are through virtual wallets, such as Apple Pay, Google Wallet, and Venmo, which have gained widespread popularity, allowing users to make transactions, send money to friends and family, and manage their finances conveniently from their smartphones.
Virtual fraudsters are on the rise, and mobile financial applications must adapt to the needs of their users in the face of these dangerous situations. One of the security measures implemented is multi-factor authentication, biometric authentication (e.g., fingerprint or facial recognition), and encryption to protect user data and prevent fraud.
Many fintech apps are designed for easy management and suitable for seniors, practical and straightforward, but, at the same time, very complete. These applications will help seniors keep track of their finances, income, and spending money, which would be more challenging to control without these platforms.