The FAFSA (Free Application for Federal Student Aid) is crucial for accessing federal and state financial aid. It has become the starting point for those who wish to obtain the financial support necessary to pursue their academic aspirations.
Through this process, students can access grants, scholarships, loans, and work-study programs to help them achieve their educational goals and pave the way to a successful future. The FAFSA application can open up opportunities for those willing to put in the effort and dedication necessary to succeed, but first, there are some essential things to consider.
What is FAFSA application?
The FAFSA (Free Application for Federal Student Aid) is a form that students can fill out to apply for financial aid for college or university. This aid can be given through grants, scholarships, work-study programs, and loans.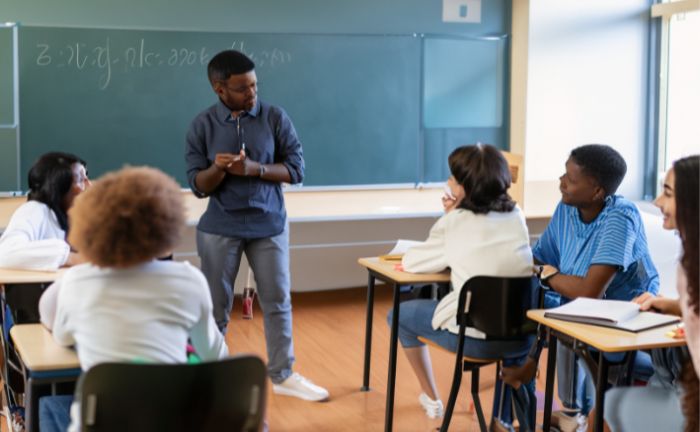 The federal government, states, colleges, and universities use the FAFSA to determine a student's eligibility for financial aid. It is an essential tool for students who need economic assistance to achieve their academic goals. It can help make higher education more affordable nationwide and help millions of students to pay for college.
Why FAFSA application is so important for students?
The FAFSA application is crucial for students seeking higher education without an overwhelming financial burden. Its importance lies for several reasons, particularly those related to the student's finances, as FAFSA provides financial assistance to students at the state and institutional levels.
To apply for financial aid, students must complete the FAFSA application, which allows them to be considered for federal grants, scholarships, and student loans. These financial resources can make a significant difference in a student's ability to attend college and can ease the financial burden of tuition, books, and other related expenses.
Moreover, FAFSA assesses each student's financial need based on an evaluation of their individual or family financial data to determine their eligibility and the amount of aid that can be offered. This information calculates the Expected Family Contribution (EFC), the amount the family is expected to contribute toward educational expenses.
In addition, the FAFSA application allows states to provide financial assistance to students, and some colleges and universities award their financial aid based on FAFSA data. By applying, students can also access additional funding opportunities specific to their state of residence or the educational institution they wish to attend.
What Is FAFSA Verification and how does it Work
FAFSA verification is a process conducted by the U.S. Department of Education to ensure the accuracy and completeness of the information provided on the FAFSA form. Each year, a certain percentage of FAFSA applications are selected for verification. If your FAFSA application is selected for verification, you must provide additional documentation to confirm the information you reported in your application.
The verification process requires you to submit documents, such as tax transcripts, W-2 forms, and other financial records, to your college or university's financial assistance office. These documents serve as proof to verify the income, family size, and additional information you provided on the FAFSA.
How to get financial aid from the FAFSA • Step-by-step guide
To successfully complete the FAFSA application process, follow these steps:
Gather all required documentation, including your Social Security number, income and asset information, tax records (such as tax returns or W-2 forms), and details about the education and institution you plan to attend.
Visit the official FAFSA website.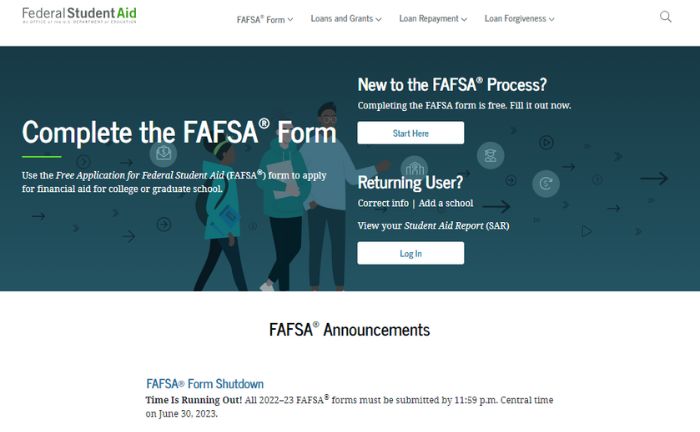 Create an FSA ID account to sign the application and securely access your personal information electronically. Follow the instructions on the website to create your account.
Log in to your account and wholly and accurately answer all questions on the application form. The form will ask for information about your personal background, income, assets, and the school you plan to attend.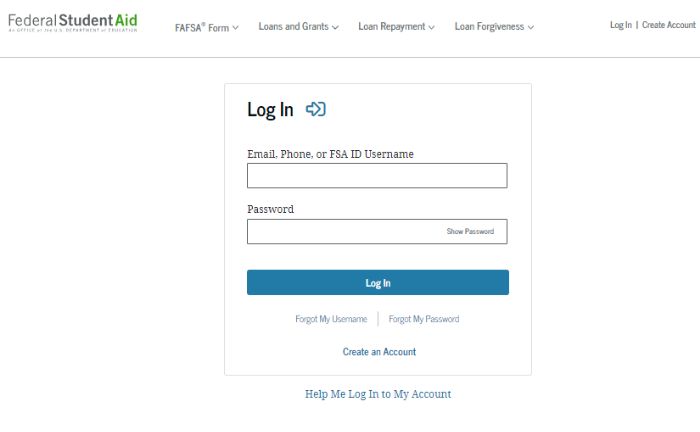 Use the IRS Data Retrieval Tool within FAFSA to automatically transfer your tax information from the previous year if eligible. This will make the process easier and help prevent errors in the information provided.
Please review the information on the form to ensure it is correct and accurate. Then, submit your application electronically and keep a copy for your records.
After submitting your application, review the Student Aid Report (SAR) to verify that all information is correct. Make corrections if necessary.
Finally, the schools you selected on your application will receive your FAFSA information and provide you with a financial aid offer based on your eligibility and the school's policies.
TIP: Carefully review these offers and contact the schools with any questions or concerns.
Aspects considered during FAFSA verification
FAFSA verification considers different variables to determine which students are most economically affected and, therefore, eligible for financial aid. The following fields are among the information studied during the verification process:
Gathering Financial Information: When filling out the FAFSA, it is necessary to provide comprehensive details about the student's financial assets, income, and those of their parents in some cases. This includes employment income, Social Security benefits, investments, savings, and other financial resources.
Expected Family Contribution (EFC): This is determined by a calculation based on the financial information provided on the application. This calculation represents the amount of money the student's family is expected to contribute toward educational expenses. A lower EFC indicates higher eligibility for financial aid.
Financial Need: Economic need is determined by subtracting the Expected Family Contribution (EFC) from the total educational institution attendance cost. Attendance costs encompass tuition, fees, books, room, board, and other related educational expenses. The resulting difference between the cost of attendance and the EFC is considered the student's financial need.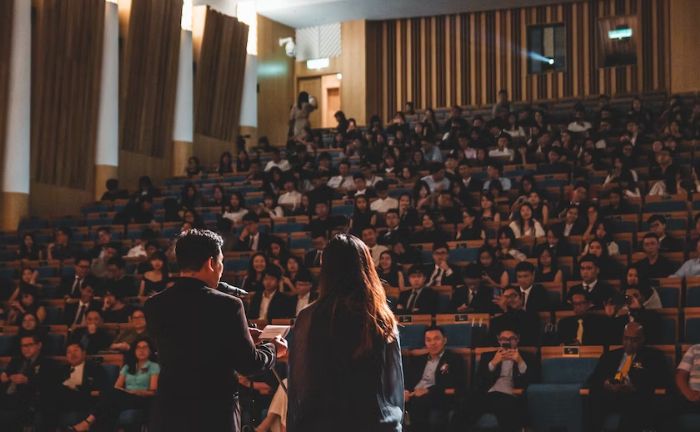 Types of FAFSA financial Aid • Grant, loans, and Work-Study Programs
The FAFSA offers several types of financial aid for eligible students, who may qualify for various kinds of support by completing and submitting the FAFSA.
Federal Grants
Federal grants are funds awarded to students who demonstrate significant financial need. There are different types of Federal Grants.
Federal Pell Grant: This scholarship is specifically aimed at undergraduate students who demonstrate financial need and is widely recognized as one of the most prominent grants available. It offers financial assistance based on the student's capacity to pay and the cost of attendance.
Federal Supplemental Educational Opportunity Grant (FSEOG): The grant is aimed at undergraduate students with exceptional financial needs at participating educational institutions, providing additional support to those with significant financial needs.
Teacher Education Assistance for College and Higher Education (TEACH) Grant: This program is for undergraduate and graduate students who want to become teachers in elementary or secondary schools. Recipients must commit to teaching in high-need areas of low-income educational institutions for a specified period after graduation.
Iraq and Afghanistan Service Grant: This scholarship program provides additional financial support for students whose parents or guardians died due to military service in Iraq and Afghanistan after 9/11. It aims to assist those who have experienced this loss and wish to continue their education.
Federal Student Loans
The FAFSA is also the starting point for applying for federal student loans. The federal government offers these loans and generally has lower interest rates and more favorable terms than private loans.
Direct Subsidized Loan: This loan is specifically offered to undergraduate students who have demonstrated financial need. During the student's enrollment in school at least half-time and during deferment periods, the U.S. Department of Education covers the interest on the loan.
Direct Unsubsidized Loan: This is available for undergraduate and graduate students. Unlike the subsidized loan, the borrower is responsible for paying the loan's interest throughout the loan's entire life, including while enrolled in school.
Direct PLUS Loan: This is offered to graduate or professional students and parents of dependent undergraduate students. This loan requires a credit check, and the borrower must not have an adverse credit history.
TIP: Search for other forms of financial aid, such as grants and scholarships, before resorting to loans to minimize the overall cost of education.
Federal Work-Study Program
Students can work to earn money to help them cover educational expenses. Jobs may be related to the student's field of study or community-based.
References