Professional studies are a fundamental part of every person's growth. Some are interested in becoming Pharmacy Technicians, Registered Behavior Technicians, or knowing where to study for a career in Environmental Protection. There are many options, but we will focus on other areas.
If you are considering dedicating your professional career to some of the areas that make up power generation, let me tell you that it is an excellent choice. Sure, it's a competitive job market, but its high demand and constant technical and methodological innovation make it the ideal field for those with an affinity for science and technology.
Do you still have doubts? Just think of the number of companies working in this field. Consider also that power generation is part of our daily life, so learn the ropes, define in which sector you want to specialize, and get ready to consolidate your career path in this area.
What is the role of power generation?
To be part of the power generation industry is to be a member of a sector that is essential to meet the demands of nations and maintain the normal functioning of societies. Power generation is a vital part of productive economies and is synonymous with progress.
According to data from the United Nations Development Program (UNDP), by 2018 almost 90% of the world's population had access to electric power, which indicates that it is a job market with high employability rates.
In this area, companies are responsible not only for extracting and generating energy but also for supplying and transforming it. In addition to all this, there are those who investigate daily how to get more out of fossil and renewable resources, from which electricity and fuels that we use every day are obtained.
You must recognize the most important branches of power generation, as this will help you to know which one is the most suitable for your knowledge and skills. Whether you want a Bachelor's degree, Associate's degree, or the equivalent of a high school diploma, these are the most general subdivisions of power generation:
Electricity
Hydrocarbons
Bioenergy
Why is power generation a good career path?
According to the renowned Statista platform, by 2019 at least 39.8 million people were employed in this industry, with a projection for 2030 of 48.7 million; being the electricity sector the one with the highest employability rate among all the branches of power generation.
Furthermore, the Word Economic Forum, in its series of publications The Future of Jobs Report 2023 shows that careers related to Technology and Information Technology and Sustainability and Environment are part of the Number of jobs in the top 100 fastest growing (Figure B1.1). Therefore, specialists in these clusters have been in considerable demand in the labor market recently.
So is it a good choice? According to the numbers, yes, as it is an industry that continues to have ample supply and demand for services. However, you also need to become a competitive professional and develop soft skills such as leadership, problem-solving, and time management.
Are electrical engineers in high demand?
In case you wish to obtain a Bachelor's degree and pursue a career in electrical engineering, you must consider the opportunities it offers. In this branch of engineering, you will be trained in the development of electrical equipment, as well as the design of electrical network systems.
At the same time, you will work in handling, installation, and repair of equipment and, in addition, you will be able to plan and develop projects related to the area.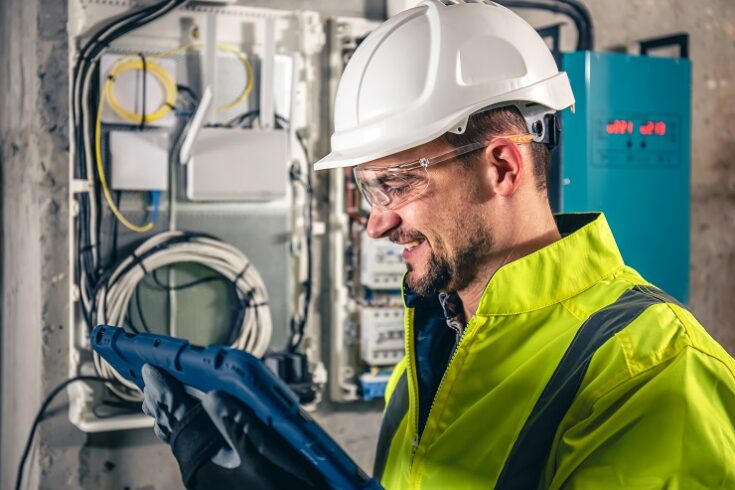 Suppose you are interested in how much an electrical engineer earns annually. In that case, the U.S. Bureau of Labor Statistics (BLS) states on its official website that by 2021 these professionals earned an annual income of $100,420, which can increase depending on the occupations and tasks.
Other data you should consider before becoming an electrical engineer is that according to the BLS, there are at least 20,100 jobs available annually and that by 2031 that figure will increase by 3%. However, it is not your only option, since power generation is a very broad field that offers many jobs to professionals with related careers.
Other careers you can look at if you want power generation as a career path
As you may already know, working in the power generation industry is almost a sure step to a peaceful future, since it has positive numbers both in terms of talent demand and consumption in the market. The fact is that we use energy at every moment of our lives and large companies depend on it to offer quality services.
The list is long, since, as I mentioned in previous lines, the power generation is subdivided; therefore, it requires different professionals and workers to meet the demand in the market; although, here I share several more.
Petroleum engineering
For specializing in the extraction and transformation of fossil resources, it is necessary to obtain a Bachelor's degree that allows you to develop knowledge and skills for the manufacture of petroleum and coal products.
Petroleum Engineering Career Information
2021 Median Pay
$74,530 per year / $35.83 per hour
Typical Entry-Level Education
Bachelor's degree
Work Experience in a Related Occupation
None
On-the-job Training
None
Number of Jobs, 2021
22,800
Job Outlook, 2021-31
8% (Faster than average)
Employment Change, 2021-31
1,900
In addition, your area of expertise requires you to be constantly updated and trained in the techniques and technologies used in the exploration, extraction, processing, and transportation of hydrocarbons. Therefore, according to the BLS, these professionals could earn up to $208,000 per year, with the average figure being $130,850.
It also considers that there is expected to be an increase of at least 8% in the demand for these professionals in the labor market by 2031, as there were 22,800 working professionals in 2021.
Line Installers and Repairers
Although it is not necessary to have a higher education degree for this occupation, you must have a High School diploma or its equivalent. Within this occupation, you will be tasked, depending on the area of your choice, with installing, repairing, troubleshooting, and maintaining electrical equipment and networks.
Line Installers and Repairers Career Information
2021 Median Pay
$74,530 per year / $35.83 per hour
Typical Entry-Level Education
High school diploma or equivalent
Work Experience in a Related Occupation
None
On-the-job Training
Long-term on-the-job training
Number of Jobs, 2021
230,400
Job Outlook, 2021-31
6% (As fast as average)
Employment Change, 2021-31
13,600
This is a high-risk job, as you will be climbing poles to service equipment and working with high-voltage devices, so you will need to be in full compliance with safety standards. However, the average annual wage is $78,310, and you can earn up to $90,960.
It is relevant to highlight that, according to the BLS, by 2021 there were at least 230,400 people employed in this occupation and it is expected that 13,600 positions will be opened annually.
References