Pharmacists play an important role in society, providing vital medications to patients and helping them live life to the full. It is also a very profitable profession, with an average salary of $120,000 a year according to the U.S. Bureau of Labor Statistics.
However, the journey to become a pharmacist is not very straightforward and it can be quite arduous; it involves many years of study and the passing of various examinations.
If you want to know more about this topic, in this article we will explain the studies that you must complete to become a professional in this area.
Stages to become a pharmacist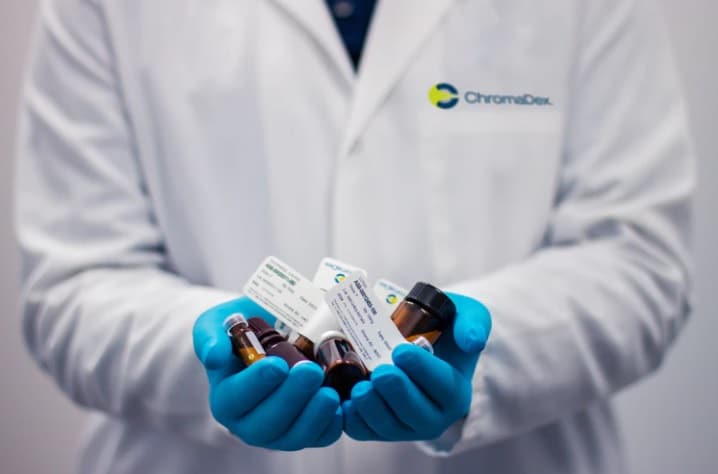 1. High School
Studying science subjects in high school is essential if you want to become a pharmacist. They not only give you a solid foundation to key scientific concepts, but they allow students to decide whether they are interested in this particular career pathway. 
In order to work towards a career in pharmacy, students should take classes in math, physics, chemistry, and biology in high school. Studying these subjects will allow you to apply for colleges and continue your training to become a pharmacist. 
2. Bachelor's degree and pre-pharmacy program – the conventional route
Most students choose to study at college for a bachelor's degree and then complete a major in a subject linked to science, or more specifically, healthcare; this usually takes 3-4 years.
For those who are certain of wanting to become a pharmacist after earning a bachelor's degree, it may be recommended to enroll in a pre-pharmacy program which offers classes that are specifically tailored towards a career in pharmacy; it only takes 2 years to complete with students earning an associate degree at the end of the program. 
It is also highly recommended that students get some work experience in a pharmacy. This could range from simply working as a shop clerk, doing an internship, or working as a pharmacy assistant. 
By gaining work experience during a bachelor's degree, students are able to demonstrate their willingness to learn and their dedication to their chosen career path, which can increase the likelihood of being accepted into studying at a pharmacy school.
3. Doctor of Pharmacy Degree (PharmD)
Once students have completed their bachelor's degree or pre-pharmacy program, the next step is to enroll in a pharmacy school to get a Doctor of Pharmacy Degree, which will take 4 years to complete. 
All students who wish to reach this stage need to pass the Pharmacy College Admission Test (PCAT) prior to enrollment. The passing score for the exam varies from school to school.
While all pharmacy schools are slightly different, the general structure of the courses is the same. Building on the foundations gained in previous studies, the first few years focus on teaching students the fundamental scientific theories necessary to become a pharmacist.
In the fourth year of the course, the emphasis shifts towards giving students practical experience, which may involve undertaking placements in hospitals, clinics, or pharmacies. 
➔ READ MORE: Hospital Pharmacist • Job Description, Salary & Benefits.
4. Dual Degree Pharmacy Programs – an alternative pathway
A less conventional, but still reputable route to becoming a pharmacist is enrolling in a dual degree program instead of doing a bachelor's degree and then attending pharmacy school. In this course, aspiring pharmacists earn both a bachelor's degree and a PharmD. 
They take 6 years to complete and students can enroll straight away after obtaining their high school diploma. Since these programs are integrated, students do not need to take a PCAT.  
5. Obtaining your pharmacist licenses and other paperwork – the final few steps
Having completed your PharmD, there are a couple of licensing examinations you need to take before you can legally operate as a pharmacist in the US.
The first one is the North American Pharmacist Licensure Exam (NAPLEX). This assesses candidates' capability to operate safely and act in the best interest of your patients. 
The other examination is the Multistate Pharmacy Jurisprudence Exam (MPJE), which tests would-be pharmacists' knowledge of pharmacy laws and regulations.
Certain states have a specific exam in place of the MPJE, while some states even require candidates to take tests in addition to the NAPLEX and the MPJE.  
These licenses are not for life and they have to be renewed throughout the pharmacist's career. Every state requires continued study before renewal is approved.  
Before you can become a fully-fledged pharmacist, you also need to work as a trainee or intern for a certain period of time, the number of hours will depend on the state you are located. Additionally, all pharmacists need to complete a criminal background check.  
For those who have graduated from pharmacy schools outside of the US, you may need to obtain a

Test of English as a Foreign Language (TOEFL)

and pass the

Foreign Pharmacy Graduate Equivalency Examination (FPGEE)

.
And that is it! The journey to become a pharmacist is long and is full of hurdles, but it is a truly rewarding and fulfilling career pathway with a healthy salary promised at the end.