Leaving your eyebrow waxing in the hands of professionals will guarantee good results. You will be able to trim and shape them through effective procedures that do not require the use of waxes or chemicals that cause pain and mistreat the skin. For the same reason, you should know which Eyebrow threading businesses are near you to know their services and get a high-quality service.
The threading technique used for eyebrow waxing has gained popularity in recent years. It is an ancient methodology born in Asia known as threading, which gives the stylist total and absolute control over the hairs they wish to remove.
Many epilators offer this service, guaranteeing their clients effective and quality work. Today we will tell you which ones are the most valued and how to get there without complications.
Eyebrow threading near me in New York City
New York City has the best aestheticians to treat your eyebrows with subtlety and effectiveness. Men and women in the "Big Apple" flock daily to achieve professional results. Most are available from 8:00 AM to 8:00 PM. These are the most prominent and closest according to platforms such as Google Maps and Yelp.
| | | |
| --- | --- | --- |
| Name | Address New York | Phone Number |
| Berry Blonde Spa | 767 Lexington Ave #402, New York | (917) 446-7720 |
| Unique Threading Salon | 25 W. 23rd street Second Floor, New York | (212) 727-9977 |
| Himalayan Eyebrow Threading Salon Inc. | 75 W 47th St 2nd floor, New York | (212) 840-0084 |
| Neelam Style NYC | 265 W 37th St Suit 401B, New York | (917) 484-2891 |
| Maya Threading | 139 Essex St, New York | (646) 858-0002 |
| Perfect Look Threading Salon | 177 Madison Ave #2a, New York | (917) 475-2037 |
| Ibrow Threading & waxing Studio | 133 E 4th St, New York | (212) 518-4601 |
| Brows Zone | 8 West 4th Street, New York | (212) 387-9663 |
| Heena's Threading Salon | 1059 2nd Ave, New York | (646) 864-0795 |
| Blossom Brows Threading Salon | 301 E 76th St, New York | (212) 321-0622 |
Eyebrow threading nearest you in Los Angeles
Want to pluck your eyebrows with the best procedures in Los Angeles? Here we will give you the best options. The establishments are available from 8:00 am to 9:00 pm. Most of the chosen options have a positive rating from users, whovouch for the professionalism of the estheticians. These are the most outstanding alternatives:
| | | |
| --- | --- | --- |
| Name | Address Los Angeles | Phone Number |
| Bijou Beauty | 7974 Santa Monica Blvd, West Hollywood | (323) 366-2983 |
| Sunitaz Eyebrow Threading | 218 W 7th St, Los Angeles | (213) 462-6307 |
| Angelic Eyebrow Threading & Henna Tattoos | 4665 Melrose Ave, Los Angeles | (714) 269-9385 |
| My Perfect Brows Threading Studio | 5115 Wilshire Blvd, Los Angeles | (323) 305-7053 |
| Rebshan Beauty Salon | 749 S Vermont Ave, Los Angeles | (213) 568-3105 |
| Kamana Beauty Palace | 2716 Vermont Ave, Los Angeles | (323) 735-6899 |
| Bliss Brow Threading | 5770 Melrose Ave, Los Angeles | (213) 521-9335 |
| Roopa's Brow Lounge | 104 W 9th St, Los Angeles | (626) 316-9376 |
| SAA Eyebrow Threading | 816 S Alvarado St, Los Angeles | (213) 249-0529 |
| Dream threading studio | 2255 A W Pico Blvd, Los Angeles | (714) 880-2790 |
Eyebrow threading in Dallas
The city of Dallas has many, many options for eyebrow threading. The aesthetic clubs are wonderful and have qualified staff to shape your eyebrows. They use state-of-the-art methods so that the results are what you expect. You can come between 9:00 in the morning and 10:00 at night. Clients remark on the reasonable prices and the personalized and professional attention. These are the options available:
| | | |
| --- | --- | --- |
| Name | Address Dallas | Phone Number |
| The Brow Project | 1904 S Harwood St, Dallas | (214) 334-5232 |
| Hair By Melody | 1330 W Campbell Rd #7, Richardson | (972) 234-8755 |
| Guras Eyebrows Threading & Microblading | 12835 Preston Rd Suite #312, ROOM #07, Dallas | (817) 201-8928 |
| MD Threading Salon & Spa | 11888 Marsh Ln #107, Dallas | (972) 803-8586 |
| Arch by Suki Threading Studio | 3032 Commerce St, Dallas | (469) 363-3929 |
| Best threading salon | 2714 Samuell Blvd, Dallas | (682) 377-8859 |
| Idolize Brows & Beauty At Lover's Lane | 5600 W Lovers Ln Suite 111, Dallas | (469) 983-0048 |
| Brows Threading Salon & Spa | 3701 W Northwest Hwy #260, Dallas | (214) 884-5077 |
| The Threading Place and Skincare | 428 E Jefferson Blvd #111, Dallas | (469) 828-1793 |
| Wink | 3839 McKinney Ave Suite 115, Dallas | (214) 599-9465 |
How to locate the best Eyebrow threading?
Finding the best and closest Eyebrow threading will not be a difficult task. You will have a number of tools at your disposal that will make the search process easy. Here are the most common ones:
1. Google Maps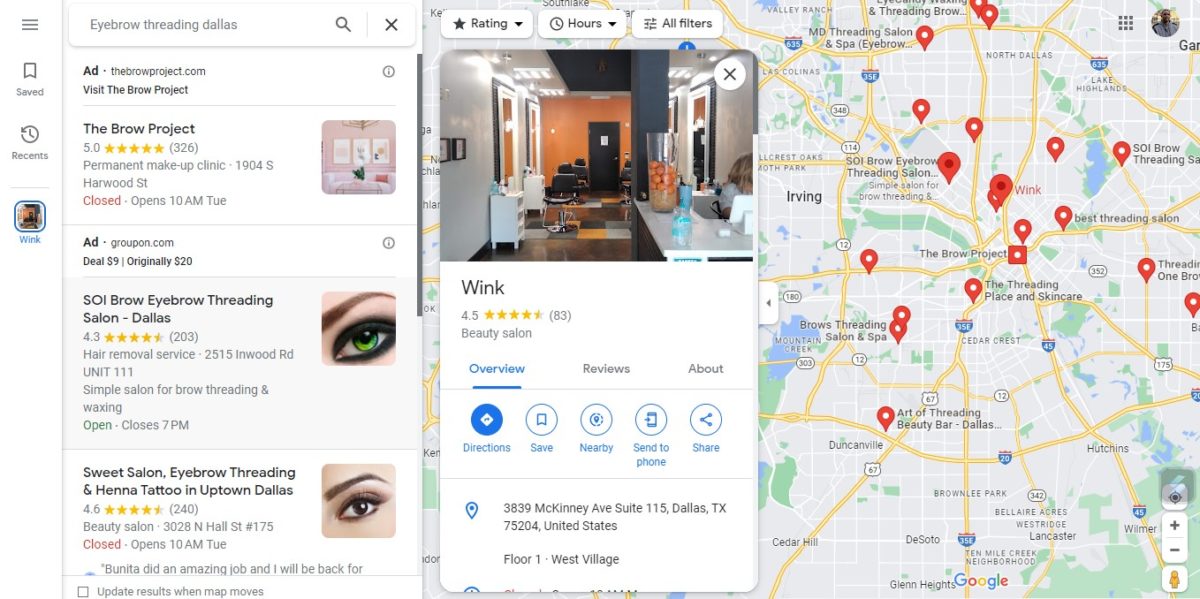 Google Maps is one of the easiest tools to use when it comes to finding any place. It is also one of the most effective. All you have to do is type the name of the place in question and the city where you want to find it. An example would be: "Eyebrow Threading Near Me Los Angeles." The system allows you to filter information and provides appropriate results. You will have a list of places to visit and you can choose the one that fits your needs.
2. Yelp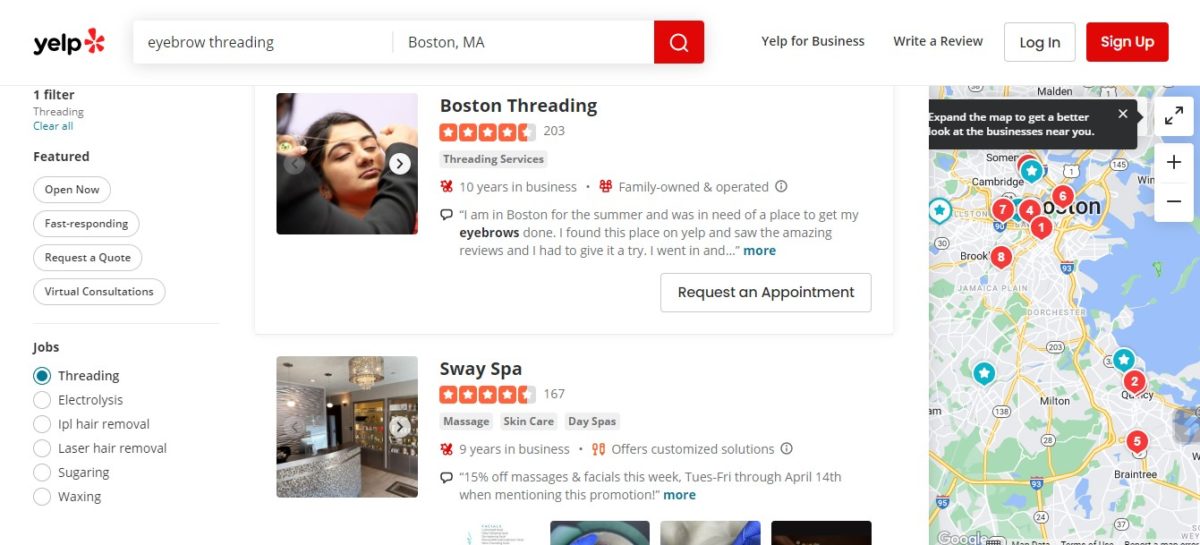 You can also use Yelp to find the nearest eyebrow waxing establishments. The platform has achieved a good positioning in recent years by offering good search results. Yelp will guarantee a detailed list of places available for eyebrow waxing and you can choose the closest one. It offers useful information such as address, phone number, opening hours and comments from other customers.
3. Groupon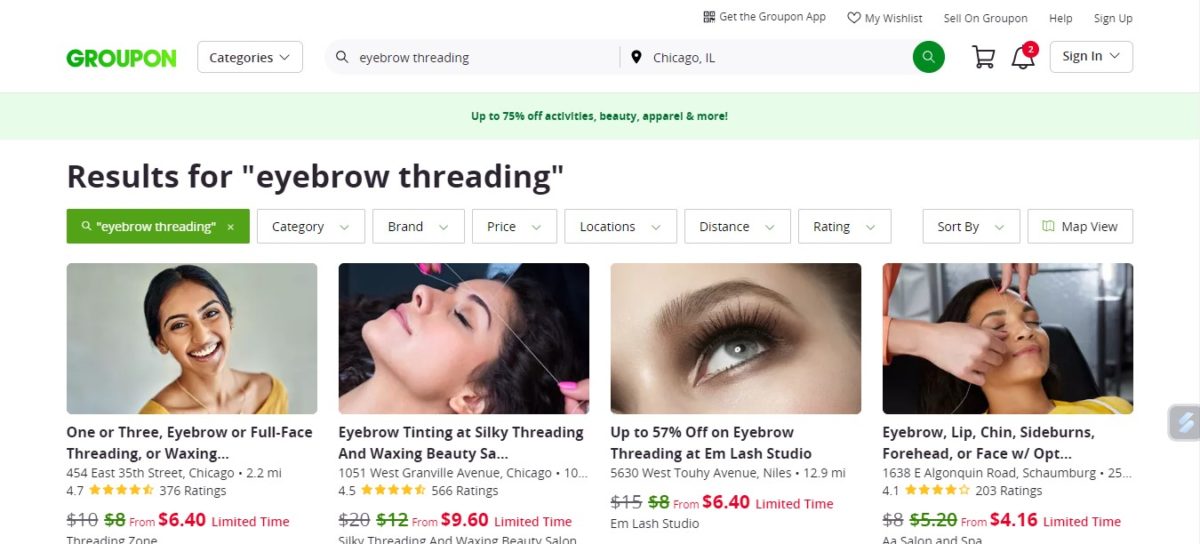 Do you know this platform? It probably doesn't sound familiar, but Groupon has become an excellent locator. Through this platform you can access useful information about the best eyebrow waxers in your region. All you have to do is choose the one that fits your needs, requirements and budget. Its interface is quite user-friendly, so anyone will be able to use it. Enter the platform and follow the system's instructions to get good results.
Best Eyebrow threading in the United States
If you are looking for the best eyebrow threading services, you can get them from the following establishments:
1. Save Beauty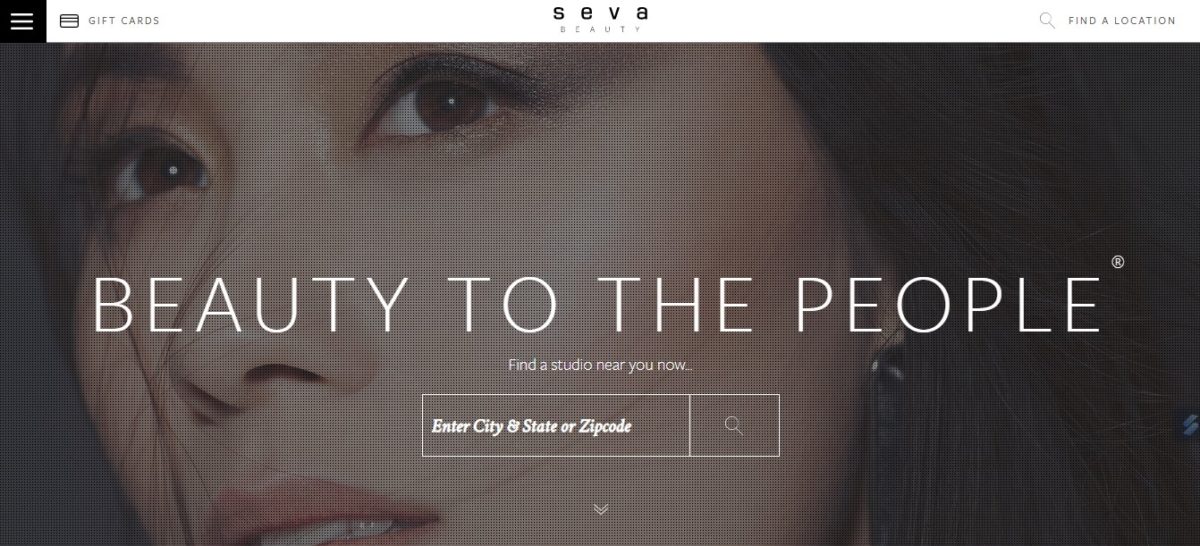 📍 Address: 3680 West Shaw Avenue (Inside Walmart), Fresno CA 93711
✆ Phone Number: (559) 277-8888
🌐 Website: https://sevabeauty.com/
One of the fastest and most efficient eyebrow salons in the state of California. At Save Beauty you can find high-end professionals for eyebrow waxing. The best part is that they guarantee excellent service at reasonable prices. They have locations in California, Arizona, Indiana and Colorado.
2. Rescue Spa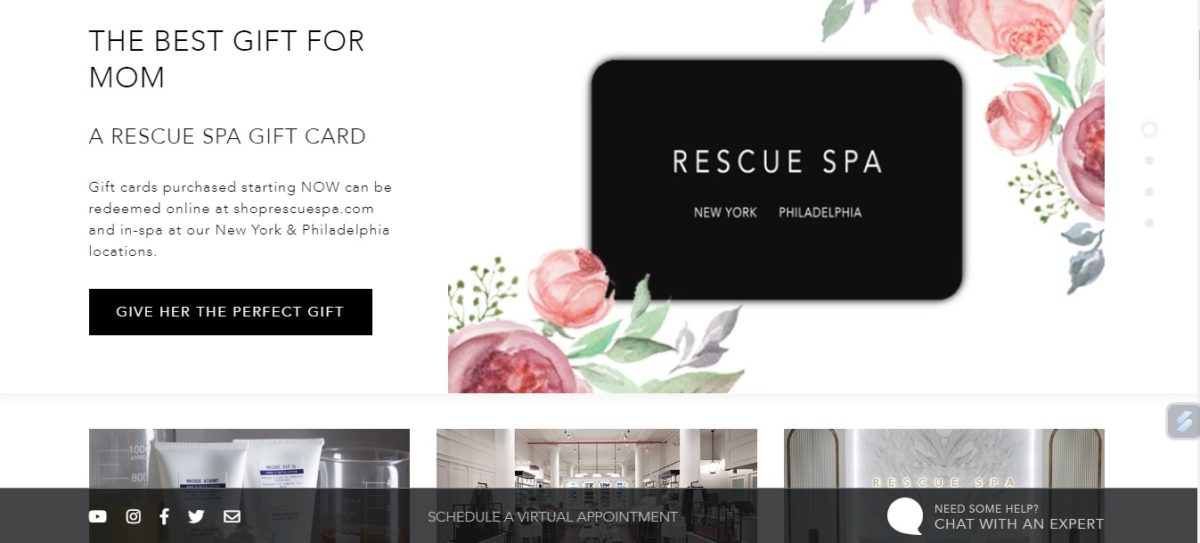 It is a high-caliber establishment, in charge of eyebrow waxing. In addition, Rescue Spa is considered one of the top aesthetics in New York. It is one of the top-rated spas in terms of eyebrow waxing, as it has trained staff and state-of-the-art equipment to achieve a good result.
3. Shobha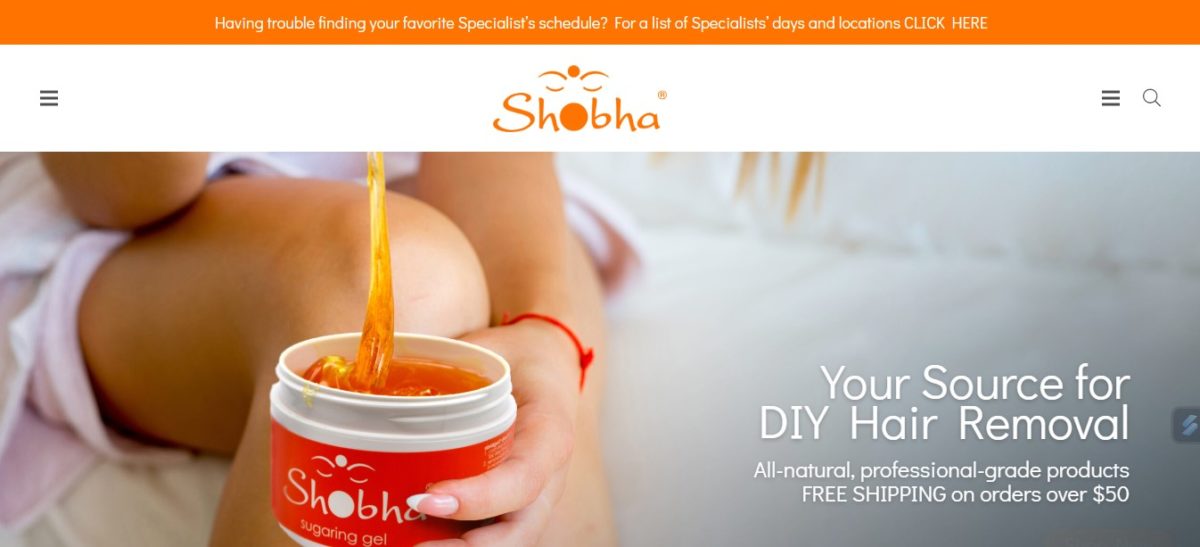 📍 Address: 5 Columbus Circle Ste 1800, New York, NY 10019
✆ Phone Number: (212) 977-7771
🌐 Website: https://www.myshobha.com/
It is one of the best valued aesthetic centers dedicated exclusively to eyebrows in the market. Shobha has been awarded by the best beauty awards. It has trained professionals to offer satisfactory results. This spa is located in cities like New York and Washington. It guarantees positive results in the shortest time possible, plus it has reasonable prices.
4. Ziba Beauty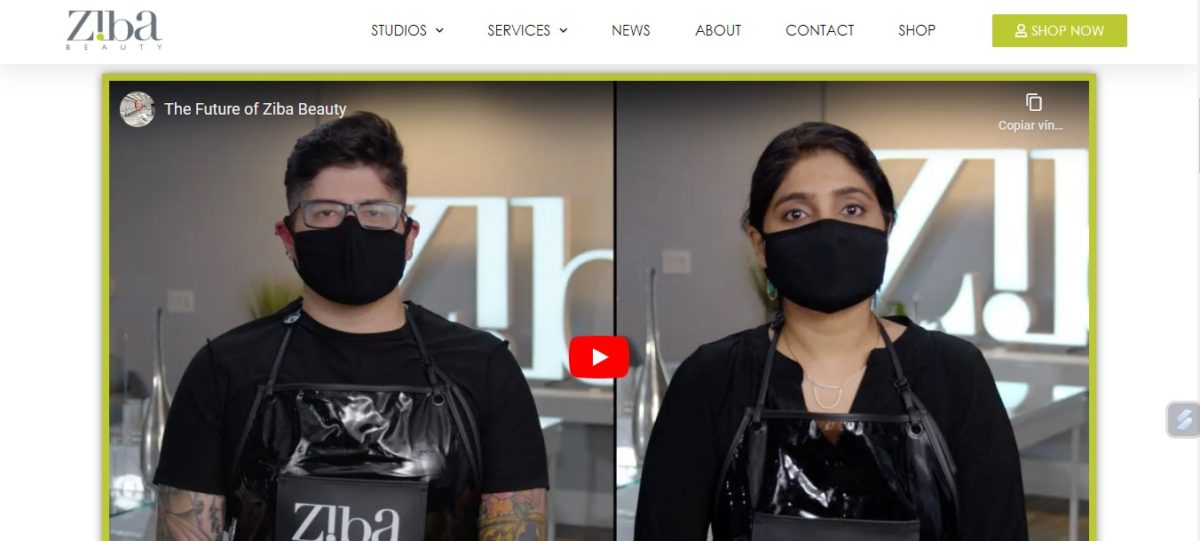 📍 Address: 17832 Pioneer Boulevard Artesia, CA 90701
✆ Phone Number: (562) 402-5131
🌐 Website: https://zibabeauty.com/
The precision with which they work at Ziba Beauty is unique. The establishment has a positive reputation for offering great guarantees, quality results and reasonable prices. Clients leave happy with the work on their eyebrows, which is why they always recommend it. It has specialized staff, who guarantee a unique experience.
Frequently Asked Questions
1. Is threading your eyebrows healthy?
The answer is a resounding yes. Threading is a safe procedure. Much more so than waxing and laser. In addition, it guarantees a huge level of precision, which is why it has become a favorite among people.
2. What are the disadvantages of eyebrow threading?
Although believed to be a safe procedure, eyebrow threading also has contraindications. Patients have been reported to experience an infection or skin reaction. It has also been said that if the hair grows quickly, it will be much more difficult to remove again with the thread-based procedure. Many people have reported discomfort at the time of the procedure.
3. Is threading or waxing better?
Threading has many advantages, including the precision of the procedure. Nowadays, it is a method widely used in aesthetics. But waxing also has a large number of followers. Experts say that waxing ensures better health for the hair follicles, but also offers greater longevity to the hair.