If you're paying off student loans, you may wonder whether it's doing anything to your credit score and, if it does, whether the effect will be positive or negative. Indeed, paying down debt is generally good for your credit score. Still, there are some situations where student loan payments may actually lower your credit rating or otherwise damage your score rather than improve it.
Let's look at how student loans affect your credit score and what to watch out for when repaying them. To learn more about Does Paying Off Student Loans Help Credit Score keep reading.
What Are Student Loans?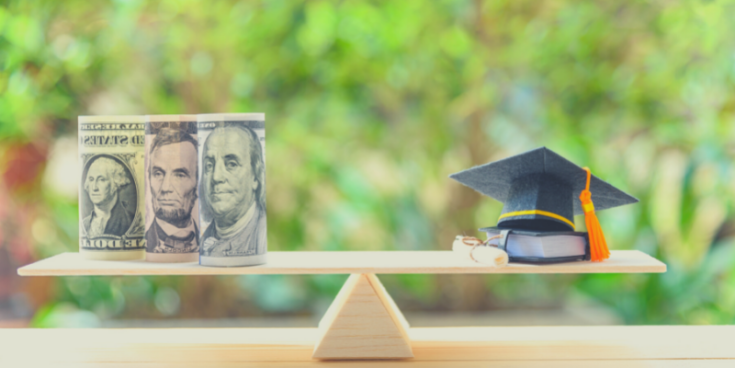 A student loan is a loan that students take out to pay for higher education. The money borrowed from a student loan will typically be repaid with interest at a fixed percentage of income over a set time.
Student loans are often subsidized by government entities or private organizations. Meaning you don't have to repay them until after you've graduated and started earning an income.
They can also come in multiple forms: there are federal student loans (which are offered through both public and private institutions) and personal student loans (which are provided directly by banks).
Also Read: How To Apply For A Student Loan
What Is A Credit Score?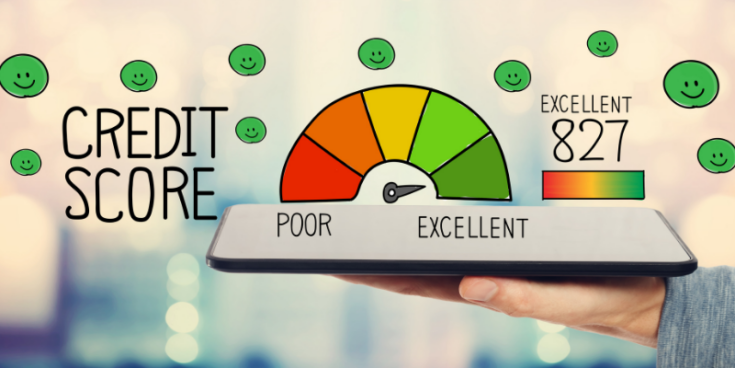 A credit score is a number (usually on a 300-850 point scale) that lenders use to determine whether you are likely to repay your debts promptly. The higher your number, the better your chances of getting approval for a loan.
Credit scores are calculated using information from your credit report. Your report includes details about where you live, how long you've lived there, how much debt you have, and whether or not you pay it back on time each month.
It also includes details about your finances, including how much money you make per year and any bankruptcies or foreclosures that may be on record.
How Much Does Paying Off Student Loans Help Credit Score?
For many borrowers, student loan debt is a burden. Student loans tend to be expensive (the average borrower with more than $40,000 in student loan debt pays interest of 7 percent).  Monthly payments can make it difficult to budget for other expenses.
However, there's a silver lining: Paying off your loans can help your credit score. Paying off any debt on time helps your credit score—and even a small amount paid toward student loans will impact.
How Do You Improve Your Credit Score?
Knowing how to improve your credit score is as essential as having an excellent rating to qualify for a loan or other credit options. Consumers should always pay their bills on time (or early if possible), for starters.
Late payments will negatively impact your FICO® Score. Another consideration is balances – the ratio of debt to available credit determines 30% of your FICO® Score. This means that carrying high balances on credit cards can negatively affect.
Lastly, it's worth noting that certain types of accounts can also affect your score. Generally speaking, you want to keep installment loans such as mortgages and auto loans separate from revolving accounts like lines of credit and store cards. Lenders treat them differently when calculating scores.
The Role of Debt In Improving Your Credit Score!
Student loan debt may be suitable for your credit history! It shows that you can manage revolving debt responsibly by making timely payments. Having student loan debt on your record means you're a responsible borrower.
However, having too much revolving debt (i.e., personal loans or credit cards) can also hurt your overall credit rating; choose one or two lines of revolving personal debt rather than opening several at once. You should have no more than 30% of your available credit limit used in total revolving debt.
If you have multiple open accounts, try to keep them all with a zero balance as often as possible. Using up more than 30% of your available credit can impact how lenders view your ability to repay future debts and affect your chances of approval for an apartment lease or car loan.
When Does It Make Sense To Pay Back Loans Early?
What you do with your student loan will ultimately determine how much money you'll pay overall. If it makes sense, paying back your student loan early can help reduce interest payments and put more money in your pocket over time.
However, student loans are some of the most flexible forms of debt on the market today. For instance, there is a particular option that allows borrowers to make payments based on their income. So be sure to look into all of your options before making any decisions.
For example, consolidating might be worth considering if you have several different types of loans or large amounts owed on multiple student loans. In addition, those who have access to public service jobs (or other federal jobs) might qualify for forgiveness programs.
It typically does not make financial sense to pay off your student loan before its due date unless it results in an amount equal to or greater than 20% savings.