Apart from critics, the president of the USA, Joe Biden, has brought flexible reforms for student debt. The Department of Education has recently regulated Biden's approved reforms, which is great news for students. Are you a student and facing a hard time managing your education debt burden? Then we have something to make it easy for you.
Is Biden forgiving student loans? Yes, Biden has waived a $16 billion loan payment for deserving students. This figure is an unprecedented example of great vision in a president for any country. Next, we'll walk you through complete information regarding loan forgiveness.
Joint Initiative With PSLF
In collaboration with the Public Service Loan Forgiveness (PSLF) program, Biden has made a targeted approach towards student debt forgiveness. A student who has taken a loan from federal lenders has the opportunity to waive the repayment amount until October 2022.
This program involves various student loans across the country, including disabled borrowers. Under the Total Permanent Disability (TPD) program, the students are completely discharged from any sort of loan taken for education purposes.
Therefore, the administration has identified more than 400,000 students and approved $7.8 billion up till now. Moreover, it is indicated that the Department of Education is expected to provide additional defense services for students who became victims of school misconduct.
Who Will Get Student Loan Forgiveness?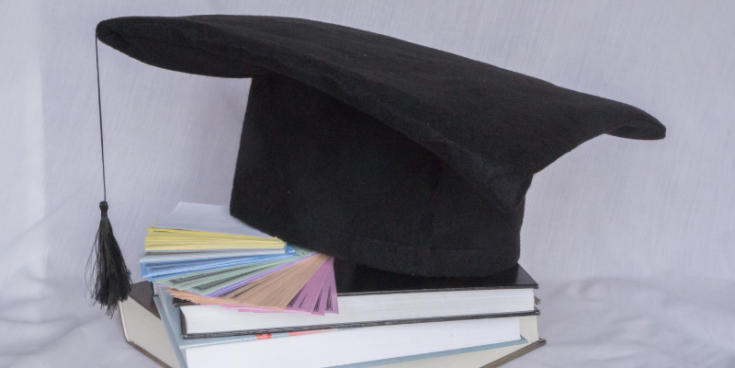 This is where most students are concerned, "Is Biden forgiving student loans?" Although Biden is indeed waiving off the debt burden, however not for everyone. There is a particular sector of students that are being awarded this opportunity.
One of the biggest differentiators is federal and private borrowers. The loan forgiving program is only for those students who have borrowed from public or federal lenders and are learning in government institutes.
Furthermore, the federal borrowers must
Full-Time:
Students looking to grab this opportunity must be full-time employed under a qualifying employer of (30 hours per week). You can submit employment certificates to DEA if you've been changing employment.
Direct Loans
The loans you've taken must be direct in nature. It means there shouldn't be any third person involved that makes your stance doubtful.
Employment
Adding to Full-Time, you must be employed under a qualified employer to discharge your student loan. The employment could be of a government servant or public office holder not making more than $150,000 annually.
On-Time
It would be best if you weren't a defaulter in making payment on time. This is one of the strict rules while waiving off your loan.
Who Will Not Get Student Loan Forgiveness
There is a huge misconception that Biden forgives every student who took a loan. Many politicians and media channels tweet about "Cancel all student loans now." However, Biden's policy is limited to federal borrowers only, and there is no intention to conduct a wide-scale loan cancellation.
Following two categories of a student will not be forgiven.
Private Loan:
Biden's policy is only limited to federal borrowers. So if you have taken a loan from private lenders, don't expect exemption. However, Biden has provided relief by extending the time, but he advocates for federal borrowers.
Do you know why? Because the government does not own or control private lenders and there is a big administrative complexity to manage them. So a student who is a debtor of a private lender is ineligible for this opportunity.
Students Who Earn High Salary
Irrespective of the federal borrower, any student who earns a high salary ($300,000) annually is also ineligible to waive off his debt. The whole purpose of this program is to support financially unstable and victims of the institute's misconduct.
So if you're a doctor, dentist, corporate lawyer, or MBA making $300,000 annually, Biden's student forgiving loan policy is not for you.
6 New Rules For Loan Forgiveness
Since the policy is too good to be true, it becomes quite complex to determine who is eligible for forgiveness. Later on, Joe Biden made the assessment criteria flexible in determining eligibility. Now the program assess the eligibility based on
Types of loan
Qualification of employer
When student loan payments start counting
However, the following are the 6 new rules for loan forgiveness. Check them out!
FFEL Loans
Whether you paid off a Direct, FFEL, or Perkins Debt, you'll get "credit" for student loan forgiveness.
Late Payments
Count any student loan installments that were late or only partially paid.
Employment
Forgive your student loans even if you are employed or unemployed at the time of application, and pardon
Consolidation
Count payments made on student loans before consolidation, even if you were on the incorrect repayment plan.
Student Loan Repayment
Tally, all student loan payments, made under any repayment plan
What Will Happen If Biden Forgives Student Loan?
A progressive initiative by Biden will bring massive shockwaves across the country. For any country, taking such a step is not easy, but following reactions will come to see if Biden did.
The people of the USA will be more likely to spend their money on improving their lifestyle.
It will stabilize Biden's political standard
Democrats will lose the midterm elections
We conclude our topic, "Is Biden forgiving student loans?" despite the unstable political situation. The progressive Biden has presented an unprecedented remarkable public policy that we cannot get anywhere else.
Hope this article helped you know the policy and your possibility to avail this opportunity!