In the digital age, selling products online has become an excellent opportunity for entrepreneurs and creators worldwide. With the growth of e-commerce, more and more people are looking for online platforms to buy unique, handmade products.
Today, more and more businesses are choosing to sell online because they don't have a physical storefront. Even those businesses with branches and the most recognized companies worldwide have a store on web portals. In this case, this platform is dedicated to people who want to sell on Etsy unique handmade items at retail or wholesale.
What is Etsy and how does it work?
Before we begin, it is worth briefly introducing the "Etsy" platform, which has gained worldwide recognition in recent years. This e-commerce platform was founded in 2005, and since then, it has continued growing thanks to entrepreneurs and independent sellers who showcase and sell their handmade, unique, or vintage items.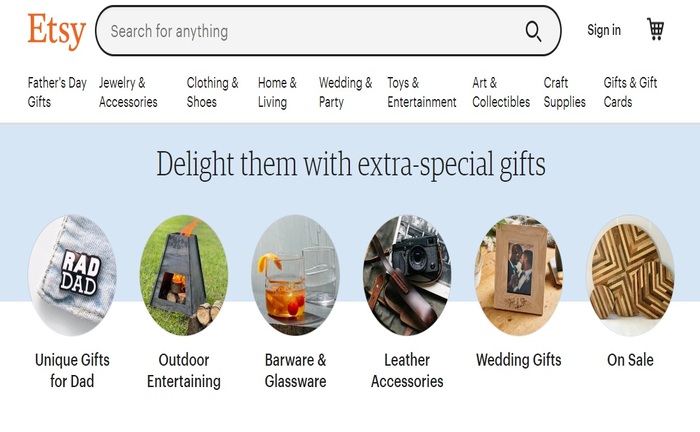 What sets Etsy apart from other e-commerce platforms, such as selling products through Amazon, is its focus on creativity, craftsmanship, and community. Sellers on Etsy offer a wide range of products, including handmade jewelry, clothing, accessories, art products, home decor, craft supplies, discounts, and more.
Sellers can customize their profiles, add detailed product descriptions, upload high-quality images, and set up shipping and return policies to set up their store to offer promotions to customers and help sellers stand out and attract more buyers, who can browse the network and find millions of items in a variety of categories.
Don't you know what to sell on Etsy? Here are some ideas!
On Etsy, there are no limits for selling items. We can't name the infinity of products that are available on the web. Still, we tell you some of the best articles that more sales can have on Etsy since they are valuable daily products and can serve any occasion, season, and even materials and tools to complement and use in your work. Let's take a look at some of them:
Tufting guns
If you have a knack for creating unique textile designs, then you may want to consider investing in a tufting gun. This fantastic electric machine helps you effortlessly create rugs, carpets, and tapestries by inserting threads into the fabric, creating loops or tufts.
Load the gun with thread, pull the trigger, and watch as the needle penetrates the material, creating stunning tufting on the front side and a secure stitch on the back. With the tufting gun, you can significantly speed up your work, enabling you to take on more orders and generate more income.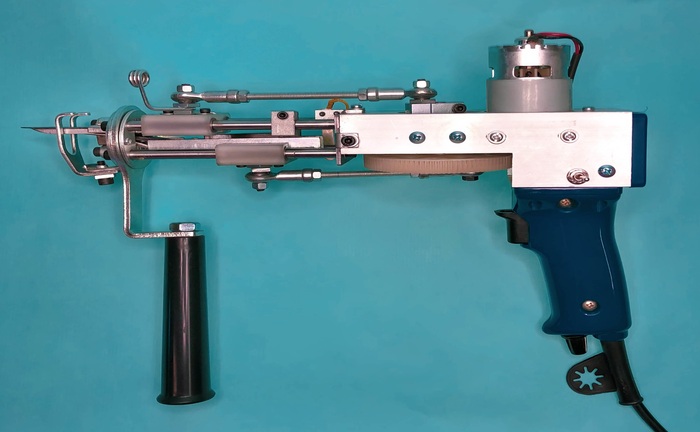 Handmade jewelry
Create unique and personal pieces of jewelry using various materials such as pearls, precious stones, metals, or polymer clay.
Personalized gifts
Create custom gifts personalized according to your customers' tastes, such as kitchen boards with engraved names, towels with logos, mugs, t-shirts, or personalized paintings and artwork.
Printable digital artwork and products
Create digital templates, patterns, fonts, or graphics that customers can use for their own creative projects. Design digital prints, business cards, brochures, banners, art prints, or printable planners and calendars that customers can download and print themselves.
Handmade clothing and footwear
Make handmade clothing and other items such as dresses, scarves, or hats, or create accessories such as handbags, purses, or belts. You can also sell shoes of all types and sizes.
Vintage items
If you have collectible items that are no longer manufactured, you can sell them and earn money for them. You can sell anything from collectibles, such as coins, cars, cards, etc., to clothing, accessories, home décor, and other collectibles.
Handmade bath and beauty products
Make natural soaps, bath bombs, creams, or skin care products with environmentally friendly components.
Pet accessories
Design and manufacture pet accessories, such as tags, clothing, or even custom beds and toys to order.
Party Supplies
Create and sell handmade decorations, invitations, banners, or cake toppers for various occasions, which you can complement with digital and printable products.
So now you know, if you want to sell on Etsy, remember that being successful on the platform can take time and effort. Be persistent, continually improve your skills and products, and keep a positive attitude toward growing your business with constant updates.
It's great to respond to potential customers as quickly as possible. This shows your interest and professionalism, which can help you sell your unique products on Etsy. Keep up the excellent work!