Knowing as many stores that accept Affirm as possible will not only help you avoid huge credit card debt, it will also give you the opportunity to enjoy promotions so you spend a little less.
Since 2018, this Buy Now, Pay Later (BNPL) app has been positioning itself in the USA market as a trusted platform. That's why millions of stores across the territory accept it as a payment method.
So no matter if you want to buy from the comfort of your home or if you are in the store, in both cases you can take advantage of the app's short-term loans and even make several payments at once.
Affirm is here to stay
"The smarter way to pay" is here to stay. Since its arrival in 2012, Affirm has become a lending platform that has positioned itself in the market thanks to the small amounts of money you can use in-store and web to pay without late fees.
So how do they generate revenue? Quite simply, Affirm and its team understand that credit card debt is killing users' finances, so their profits are earned through commissions on sales and, in some cases, interest paid by buyers on certain items.
So, if you go to The Home Depot and pay with Affirm, you already generate a commission to this fintech platform (now you know that THP accepts this form of lending).
This app, also known as "Buy Now, Pay Later" is available in the Apple Store and Google Store. In addition, it is a great option for short-term loans, as it has no hidden fees, so in the end, you will only pay the amount that the app presents to you at the time of the application.
What companies can you use Affirm with?
The list is a bit long, so you just imagine one and it will surely accept this form of loan. But don't worry, I'll leave you with a list to keep you entertained for a while. Remember that you must be eligible to enjoy all the benefits and if you are, you can already go and pay with Affirm in these other stores:
Adidas
Shein
SSEnse
Kolh's
Warby Parker
Best Buy
Sound like a small list? The truth is that I have a neat trick that will help you enjoy Affirm to the fullest. If you go to the official website of this payment platform or navigate from their app, you will be able to get free shipping offers and unique promotions. Now we can go on with the list:
Poshmark
Niman Marcus
Silver & Riley LLC
eBay Auto
On second thought, it's best to visit the official site directly or do a little digging on your phone's app to discover all the stores available for you to take advantage of those loans.
Can I use Affirm to pay for anything?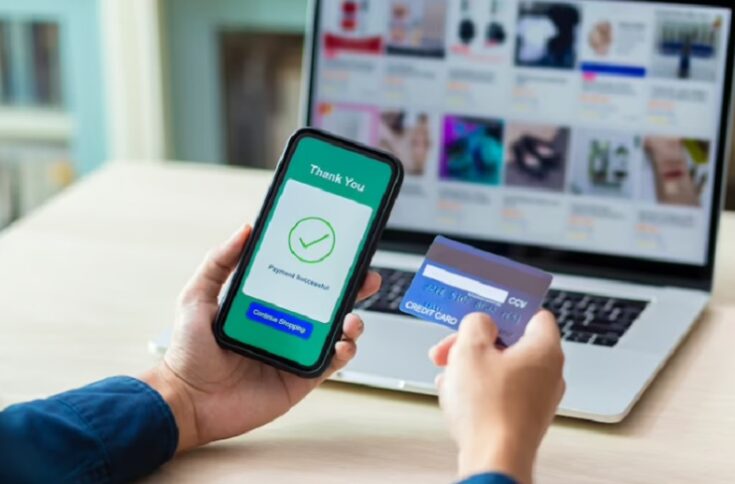 Yes, except for those goods that the company and partner banks do not accept. Likewise, although it may be very obvious, you cannot use Affirm for the purchase of weapons, drugs, or anything that is punishable by the laws of our country, or that is associated with illegal activities.
However, if what you need is to buy a new vacuum cleaner at Target, take advantage of a promotion at Sephora, or pay for those Hermes shoes you want so much, with these small loans you can do it. Sure, but without using any kind of platform like Venmo, or PayPal, much less similar ones.
Want to go on a trip? Then, start checking the offers they have at Expedia Hotels because they also accept Affirm, but, before packing your bags, you need to know that this app cannot be used for cash advance platforms or for the payment of loans and credit cards from other platforms.
Can I use Affirm on Amazon?
What makes you think that this e-commerce giant doesn't accept Affirm? Well, yes, it does, and so does Walmart. In fact, if you use Amazon Pay and Affirm, you can select the payment plan that fits your needs, either every two weeks or monthly.
Now, you just need to make sure you are eligible and see what your approved limit is. If you are over 18 (19 if you are from Nebraska), have a social security number, are a resident of the U.S. and U.S. territories, and have a valid number that receives messages, you may be eligible.
However, to purchase that new Christian Dior fall collection you know you need, you should know that Affirm takes your financial and credit history into account for short-term loan approval, as well as your history with the platform.
Electronic stores that accept Affirm
We've already talked about sports stores, clothing stores, designer stores, big box retailers, and even travel businesses. Of course, at the big retailers you can buy all the electronic devices you want, but you can also do so at Dell, eBay, and the official HP store.
Do you love Apple? Well, it will surely be a +A experience, because you can also shop at the bitten apple store with Affirm, as well as at its eternal rival, Samsung. And if Sony devices are more your thing, visit the app of this platform and take advantage of the opportunities it has.
If you are worried that you don't have enough money to buy the electronic equipment you need, just remember that Affirm can make loans from $50 to $20,000, so the amount should not generate any problems.
Just keep in mind that if you don't repay the loan, it will affect your credit history if the company reports it to the credit bureau.
References