Many research student loan refinancing, credit card refinancing, and lender credits on refinancing. All of this is important, but do you know how to apply for your refinance?
To apply for a loan or refinance, you need to write a letter of explanation with your reasons and what you want. With a letter of explanation, you have a somewhat higher possibility to access the refinancing you need; of course, this is in addition to the documents you must submit.
With a letter of explanation, it is simpler for the loan officer to understand your finances and the reasons why you are requesting the cash-out refinance you need. You should make sure that it is a formal, but very sincere letter of what you are requesting.
When is a letter of explanation required?
Most lenders require a cash-out refinance explanation letter as part of the application. However, some will ask for this document only if they are not sure about approving the refinance you requested and want to get a little more information about your application.
Through a letter of request, you can tip the balance to your side by explaining in more detail the reasons that have led you to request the refinancing. You should take care of the chosen format, and make sure you have good spelling and grammar to have a positive result in your request.
To make sure you have a better chance, ask someone knowledgeable to review the letter you have written. That way, you can catch any errors and correct them before they reach the lender.
Can I use a template for the letter of explanation?
Of course; with a good template, you will have a better picture of everything you should include and the tone you should use for your letter. It is clear that you should read in detail and change all the necessary information to fit your requirements. Click HERE to download the template.
What should not be missing in the letter?
Now, there are some elements that you cannot ignore when drafting your letter to ensure that you will be approved. Make sure you take the necessary time to write it, this will avoid mistakes that will cost you the approval of your refinancing. Some points you should not miss are:
Don't forget to put the date on the letter, this is essential
The design can be the same as any other letter, making sure to add basic information such as your address, contact number, and full name
Include the address and full name of the lender to whom the document is addressed
Begin the letter formally with a salutation such as "Dear Underwriter," "Dear Sir or Madam" or "To Whom It May Concern"
Make the explanation detailed, but concise. That is, add only relevant information that is of interest to the lender
Leave space for signatures
The heading should be in bold with brief information about what the letter is about
This letter should have two copies, the idea is that you have one copy with the lender's signature to back up your application. You can also add documents to the letter to support what you have added in the explanation, of course, add a document with all the necessary information so that it is a simple document to read.
Letter of Explanation for Recent Refinance
by u/lorimeyersss in RealEstate
Ideally, you should add everything that will help you show that you are being totally honest and transparent in your application and that everything you have added is entirely true. This will give confidence to the lender to approve your application.
When is a letter of explanation required for cash-out refinancing?
As we mentioned before, it is not a document that all lenders ask for, although a great majority of them do include it among the application documents. There are different reasons for this need.
You do not have a good credit report
When you have a bad credit history, it is common to require a letter of explanation for your cash advance refinances. This is a way for you to explain your financial problems and how you are dealing with them. When an application comes in from a customer with bad credit, it's usually a red flag.
If you are aware of this problem, don't wait for the lender to make the letter request. On the contrary, add it to the requested documents, this can help you to have better results at the moment of the choice.
You do not have a consistent employment history
The first requirement to access a refinance is that you have a stable and continuous income, for this reason, lenders typically ask for a history of your employment. When there is a long gap in your employment history, it can cause distrust and be a sign that you do not enjoy a steady and secure income.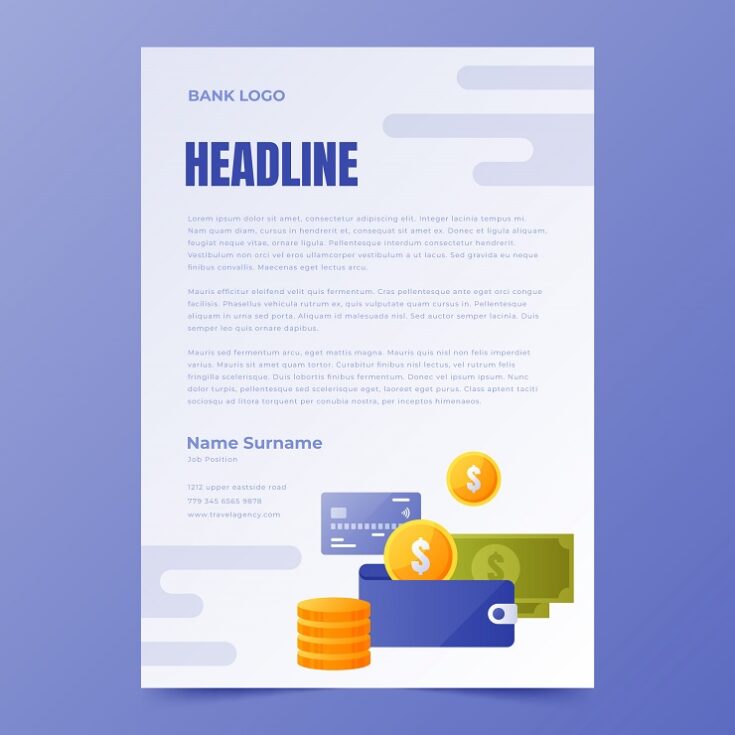 Through the letter, you can give an explanation of the long gaps and the different incomes you may have with which you can cover the requested refinance. You should also add these proofs to the requirements to explain how you will be able to cover the installments.
You have had property losses
Property losses are not a good sign for lenders either, so the ideal thing to do is to explain the situation and if you have recovered, provide details about it. The mission is to create as much confidence as possible in the lender that you will be able to pay the refinance and that the property you own will not be at risk.
It is clear that when working with their money they need to protect the capital they will be offering you over a period of time. Be sure to add all the necessary information and, in addition, properly word your letter of explanation.
References