In the digital age, online shopping has become increasingly popular, offering convenience and a wide range of products.
With this increase in online shopping has come many platforms and programs to make the experience even more rewarding for consumers. Cash-back is popular, so that you can get cash back at Whole Foods or Rite Aid. You can even take advantage of Walmart's cash back on your credit card.
On that note, Rakuten is an entirely free app that also has a browser extension to help you acquire coupons and cash back for purchases you make through affiliate links. It can easily become a favorite app for those who love online shopping.
How does Rakuten Cash Back work?
Originally founded in Japan, Rakuten is a global e-commerce company that operates an online marketplace. It is often referred to as the "Amazon of Japan" and has expanded its services to several countries, including the United States. Rakuten offers a wide range of products, including electronics, fashion, home goods, and more.
Rakuten Cash Back is a program that allows shoppers to earn a percentage of their purchase amount as a reward. The percentage varies depending on the store and product category. To start earning Cash Back, you must create an account on the Rakuten website or download the Rakuten mobile app.
Once the account is generated, you can check the list of participating stores and select the store you wish to shop at. When you make a purchase through Rakuten, you will receive a percentage of the purchase amount as cash back.
The reward is usually credited to your Rakuten account within a few days or weeks, depending on the store's policy. Once the cash-back has accumulated in the account, you can request payment by check or PayPal.
Benefits of using Rakuten Cash Back
As expected, by preferring to use this app, you can have different benefits. Of course, you can get all the described advantages as long as you employ the platform in the right way and adjust to its policies and rules.
Earn money by shopping
The main benefit of Rakuten Cash Back is the possibility to earn money while shopping. With every purchase made through Rakuten, you can accumulate cash-back rewards that can add up over time. This is a great way to get the most out of your online shopping and get a little back.
Access to many stores
Rakuten partners with many retailers, which means users have access to a wide range of stores and products.
Whether you're looking for clothing, electronics, appliances, or anything else, chances are you'll find a store that will give you cash back on Rakuten. This allows users to shop at their favorite stores and still earn rewards.
Offers and discounts
In addition to cash-back rewards, Rakuten often offers additional offers and discounts. These may include coupon codes, free shipping offers, or exclusive sales. By combining these offers with cash-back rewards, you can maximize your savings and get the best deal possible on your purchases.
Easy and intuitive interface
Rakuten's website and mobile app have a user-friendly interface that makes it easy to navigate and find what you're looking for.
The platform provides detailed information on the cash-back rates of participating stores and any additional offers that are available. This ensures a smooth and enjoyable shopping experience.
No fees!
Unlike some rewards programs, Rakuten does not charge any hidden fees to enjoy its services. Cash-back rewards earned are entirely free and can be redeemed at any time. This transparency is an attractive feature for those who want to take advantage of the benefits without worrying about any additional costs.
How to make the most of Rakuten?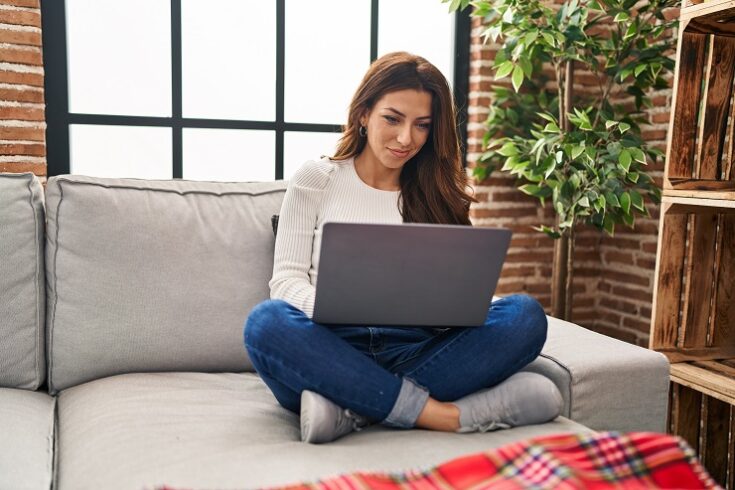 Even if you shop at physical stores, you can still take advantage of Rakuten's benefits. Consider them to be traditional coupons that you can clip.
Ask about their policies on cash-back offers available currently
Don't forget to compare the prices of the products you are purchasing; that will help you know if you are getting the best deal available or if you can find a better alternative
It's a great advantage to download the browser extension so you can use it anytime
Finding stores where you can access double cash back is another excellent solution. Daily, Rakuten chooses at least one store to offer double cash back on any purchase you make 24 hours a day. That way, you can maximize your earnings
Referring your friends can also give you some benefits. Referrals can be made via email or by sharing the invitation link you find in your application. Once one of your friends uses your referral and makes a purchase, Rakuten will give you $30
Other things you should know about Rakuten
Its popularity is not in vain; from the moment you register, you receive a $10 welcome bonus.
Furthermore, through its browser extension, you can access discount codes that the application offers you at different times so you can enjoy using them in your favorite stores.
You can even access a Rakuten credit card, the Rakuten Cash Back Visa Credit Card. With this product, you can earn an additional 3% on purchases you make at Rakuten, adding to that the cash back you usually earn for having the browser extension activated.
You also earn 1% cash back when you buy from brands that are not part of the Rakuten network.
It is a credit card with no annual fee; however, like any credit card, you must learn to manage it and not make excessive use of it. Remember that you have a payment term that you must respect, so be sure to spend only what you can afford.
References