With the rise of technology, further accelerated by the onset of the pandemic, online shopping has seen a significant increase. Savvy consumers are constantly seeking innovative ways to save money. However, this can seem challenging when using a platform where the primary expectation is to pay for a product, with the only anticipated returns being discounts or deals on selected items.
Enter Rakuten, a name synonymous with cash back, revolutionizing the field. Rakuten offers its customers the promise of money back on purchases, a concept that has disrupted traditional online shopping norms. But a question arises – what happens if a cash-back request is made for an unsatisfactory or misleading transaction?
What is Rakuten and how does it work?
Established in 1997 in Japan, Rakuten has become a leading online shopping platform. It offers many cash-back opportunities, deals, and rewards across various products and services. With a substantial user base exceeding 50 million registered customers, Rakuten, known initially as "Ebates," is designed to optimize consumers' online shopping experiences by helping them save money.
In the United States alone, Rakuten boasts around 17 million members, making it a prime choice for sellers and shoppers aiming to maximize their savings. Like one of its global competitors, Amazon, the platform collaborates with many retailers across diverse categories. This extensive partnership network further enhances Rakuten's value to its users, solidifying its position as a premier online shopping destination.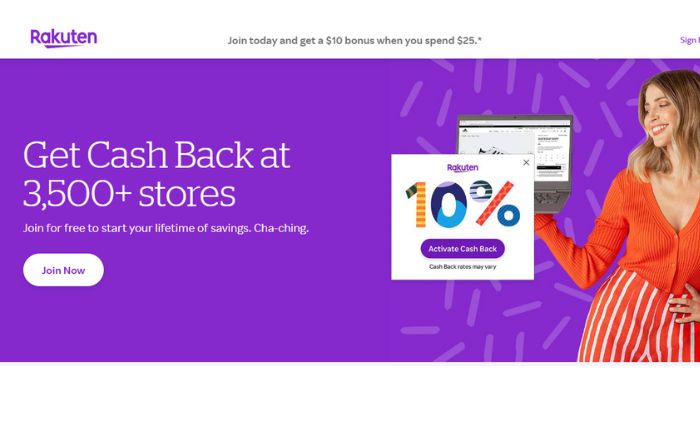 How does Rakuten work?
Rakuten operates on a straightforward and effective business model. Retailers pay Rakuten a commission for directing its members to their online stores for shopping. This commission is then reciprocated with Rakuten's members through Cash Back. To avail of this Cash Back, one must initially register with Rakuten without any charges, commence a shopping trip by activating a Rakuten link, and then continue regular shopping.
Upon receiving notification of your order from the retailer, Rakuten credits Cash Back to your account. Rakuten disburses your accumulated cash back as a check or a PayPal payment every quarter, providing a rewarding shopping experience.
What can I buy on Rakuten?
At Rakuten, you can find a wide variety of products and services carefully organized into different types of categories, including accessories, auto & tires, babies & kids, books & media, clothing, electronics, events & activities, flowers & florist, food & restaurants, gift cards, gifts & occasions, home decor & furniture, home improvement & appliances.
It also offers office supplies, pet supplies, shoes & handbags, sports & outdoors, subscription boxes & services, toys & games, and travel & vacation. In each of these categories, you can find different brands that are affiliated with the company. As explained on its website, Rakuten works with more than 3,500 brands.
How to get Rakuten Cash Back Payments: Dates
To get money back from Rakuten, users must add a mailing address to their account and ensure their cash-back earnings exceed $5. Payments are sent out every three months based on a schedule, and users can track their payments online.
If you've been diligently shopping through our cash-back program, you must know about the purchase posting and Big Fat Check distribution schedule. We've outlined the key dates below:
Purchases Made Between January 1st and March 31st: Your cash-back rewards for this period will be posted by May 15th.
Purchases Made Between April 1st and June 30th: Your cash-back rewards will be posted by August 15th for those who shopped during the spring season.
Purchases Made Between July 1st and September 30th: Your cash-back rewards will be posted by November 15th.
Purchases Made Between October 1st and December 31st: If you made purchases in the last quarter of the year, your cash-back rewards will be posted by February 15th of the following year.
What does "Big Fat Check" mean?
When you accumulate a certain amount of cashback in your Rakuten account, typically $5 or more, Rakuten will issue a payment to you in the form of a physical check. This check is often called the "Big Fat Check" by Rakuten, emphasizing the idea of receiving a substantial payment for your cash-back earnings.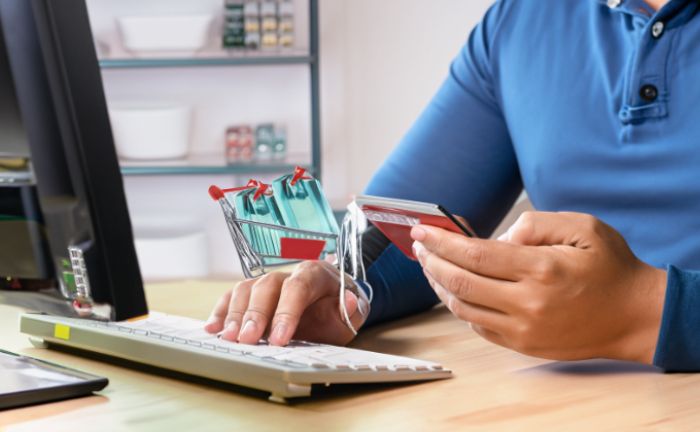 Pros and cons of Rakuten Cash Back
Rakuten's Cash Back program provides a potent method for economizing online shopping, boasting numerous benefits. However, as with all things, it also presents certain drawbacks that warrant consideration.
It's essential to weigh these pros and cons against your shopping habits and financial requirements. Doing so will enable you to make the most informed decision, ensuring that the benefits you gain align with your personal needs and outweigh any potential disadvantages.
Advantages of Rakuten Cash Back
Actual Savings on Your Purchases: The most apparent advantage of Rakuten Cash Back is that it allows you to earn real money every time you shop. This is not a theoretical discount but cash you can spend as you wish.
Wide Variety of Stores and Brands: Rakuten has established partnerships with thousands of popular online stores, which means you can earn cash back on a wide range of products and services, from clothing to travel.
No Additional Costs: Signing up and using Rakuten is entirely free. There are no membership fees or hidden costs, ensuring that all the savings you make are yours to keep.
Ease of Use: The Rakuten platform is easy to navigate. Log in, search for the store you want to shop at, and activate cash back with a simple click.
Additional Rewards: In addition to cash back, Rakuten offers exclusive coupons and discounts, increasing your savings on every purchase.
Transparency: Rakuten provides transparent tracking of your online earnings and transactions so you can quickly check how much cash back you have earned.
Disadvantages of Rakuten Cash Back
Waiting time to Receive the Money: Rakuten issues quarterly cash-back payments. This means you'll have to wait before receiving your rewards.
Possible Shopping Addiction (shopaholism): Some people may be tempted to buy more than necessary to earn more cash back, which could lead to unnecessary spending.
Not All Stores Participate: Although Rakuten has a vast network of partner stores, not all of them participate in the cash-back program, so you may not be able to get discounts on all your purchases.
Requires Consistent Use: To maximize your savings with Rakuten, you must activate cash back every time you shop online. If you forget to do so, you will lose that savings opportunity.
How do you earn Rakuten Cash Back?
As their official website outlines, Rakuten provides several avenues to access cash back. Here are the primary methods to earn money back through Rakuten:
Online shopping through the Rakuten website or app : By accessing a retailer's website via the Rakuten portal and making a qualifying purchase, you can earn a percentage of the purchase price as cash back or points in your Rakuten account. The exact percentage varies by retailer, typically 1% to 20%.
Install the Rakuten browser extension: Adding the Rakuten extension places a convenient button next to your browser's address bar. Whenever you make an online purchase at an eligible store, you can click the button to ensure you are shopping through the Rakuten portal and earning cash back.
Link your credit/debit cards: You can link specific cards to your Rakuten account, allowing you to earn cash back on purchases made anywhere, not just through the Rakuten portal. However, these purchases' cash-back rates are typically lower than cash-back earned through the portal.
Redeem your cash back: Once you have accumulated $5 or more in cash back, you can request to have it sent to you via PayPal or as a physical check. Alternatively, you can continue accumulating your cashback until you have enough to redeem it for a gift card.
Refer your friends to earn bonuses: Rakuten offers a referral program where you can earn $10 for each friend who signs up using your referral link and purchases $30 or more.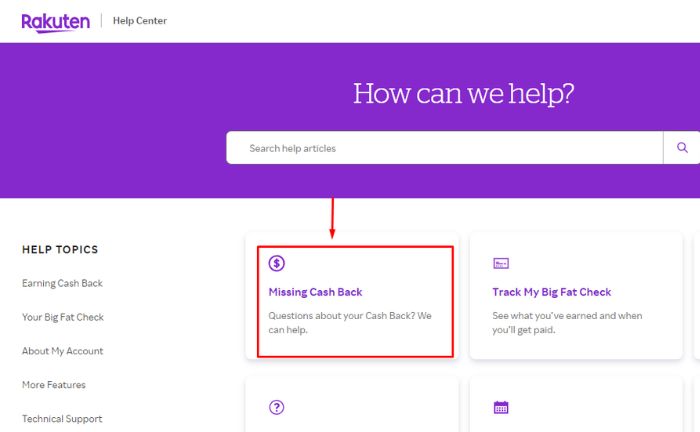 If you have any doubts or need clarification on any part of the process, don't hesitate to reach out to Rakuten for assistance in understanding the process and addressing any questions you may have.
NOTE: The cash back you earn will be credited to your Rakuten account within 30 days.
What to do if I have my Rakuten missing cash back?
If you discover that you are missing cashback from Rakuten, there are steps you can take to address the issue promptly. Firstly, contact Rakuten's customer service through their Help Center or by phone (as we will explain below). Additionally, verify your Cash Back Balance to ensure that you have indeed earned cash back on your purchase.
In case you believe that you should have received cash back but did not, there are several potential reasons for this discrepancy. It is possible that you used coupons obtained from sources outside of Rakuten, waited too long after activating cash back to complete your purchase, or made a purchase that is not eligible for cashback.
In the event that your Big Fat Check is missing, lost, destroyed, or has expired, Rakuten is committed to providing a solution. Simply contact their customer service for assistance in resolving the matter and obtaining a replacement if necessary.
Rakuten Customer Service
To reach out to Rakuten customer support, you can visit their Help Center, where you can select a specific topic to get started, or sign in for more personalized assistance. If you prefer to speak with a representative directly, you can call their toll-free number at (888) 880-8430. Another option is to use their live chat service for real-time support. Additionally, Rakuten can be contacted through social media platforms like Twitter (X) and Facebook, where you can send them a message and expect a response.
References