Prabhu is an excellent money transfer alternative. It has a license approved by the States of New York, Florida, Massachusetts, Texas, Maryland, Georgia, Connecticut, Pennsylvania, Michigan, Illinois, and New Jersey. We can say that it is approved by the main states of the United States.
Although some people confuse remittance apps with platforms such as Plaid and CashApp, Venmo, or Zelle, in reality, it is a different matter.
In this case, we are talking about a specialized remittance software, which complies with all the policies of the Banking Department and the AML and CFT control of the state banking department. It is a popular alternative in different countries such as Qatar, Malaysia, Kuwait, United Arab Emirates, and Saudi Arabia, among others.
Services available with Prabhu
As we have said, it is a platform designed for sending remittances to different parts of the world, they have a great security policy and is endorsed by the U.S. Treasury Department. This means that it complies with all the necessary regulations to offer quality services and the protection you need.
Through its platform you can make cash payments easily and quickly, this is one of the most used payment methods for international transfers in countries like Nepal.
If you send the money in cash, whoever will receive it gets it in that way in a few minutes. When you send the money, you will be given a control number, which you have to share with the receiver.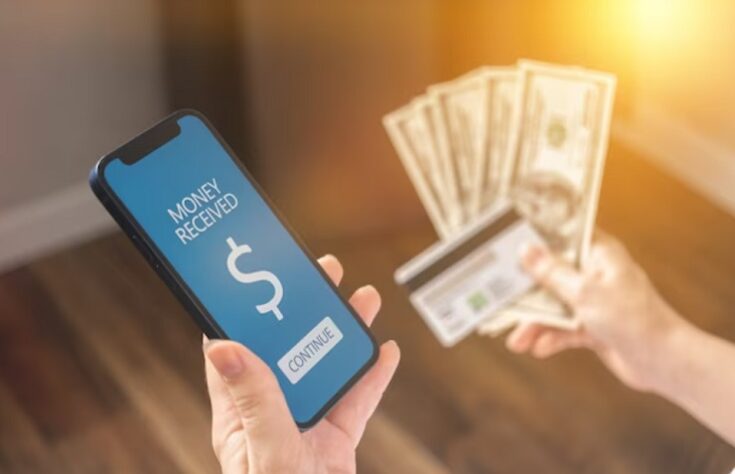 On the other hand, you have at your disposal the account deposits, through your Prabhu account you can register your contacts and make money transfers when you need it. It is a good option considering that the company is associated with the main banking entities in the countries where it operates.
Learn how the Prabhu purse works
Once you register your account on the digital platform, you have access to your wallet where the payments you make are simplified. Thanks to the application, you can have a record of all your beneficiaries and track all the transactions you make to have control of the money you send and receive.
In addition, in the wallet, you find different options such as utility bill payments. This benefit has a lot to offer you and over time you will see how simple it is to carry out different transactions in just one click, some advantages you will notice from the first day are that it is an easy-to-use wallet through which your transactions are completed quickly and conveniently.
You can send money faster by using the QR code and the phone numbers of those receiving the funds
You can pay for services such as electricity, cable TV, telephone, and internet without the annoying lines at service agencies
The platform is easy to use and they make sure to explain very well each of the procedures so that all users learn in a few steps to complete their transactions without fail
How to register at Prabhu?
To start, you need to download the application on your mobile device, it is available for both Android and iOS operating systems. Once you have it on your phone, log in and click on "Register now", select the country where you reside, your phone number, and an active email address.
Make sure all the information added is correct and press "Continue", now you will receive via text message and email an activation code, you need to wait a few minutes for it to arrive. Enter it in the indicated place and it is time to create a password with which you will enter your account.
Once you have your new password you will have your Prabhu account ready, you only need to go back to the home page and log in with your phone number and password so you can start registering your contacts. It should be noted that if you are not a resident of Nepal, you will receive the validation code via email.
How do I add funds to my account?
To have sufficient funds for your transactions you have to affiliate your bank account or debit/credit card to the account.
The first thing to do is to access your Prabhu account and go to "Mobile Banking", "Internet Banking", "Card" or "Connect IPS", depending on how you want to load the money.
Once you choose the option that suits your needs, enter the necessary information and enter the amount you would like to load. You need to add a description so you can differentiate the different methods you use, when you are done press "Proceed". Now you must enter your login information to confirm the procedure and you are ready.
Track your transactions through the online page
When you have your account active and have loaded sufficient funds it is time to start completing your payments and make all the transfers you need. To be more confident, from the Prabhu home page go to "Transaction Tracker".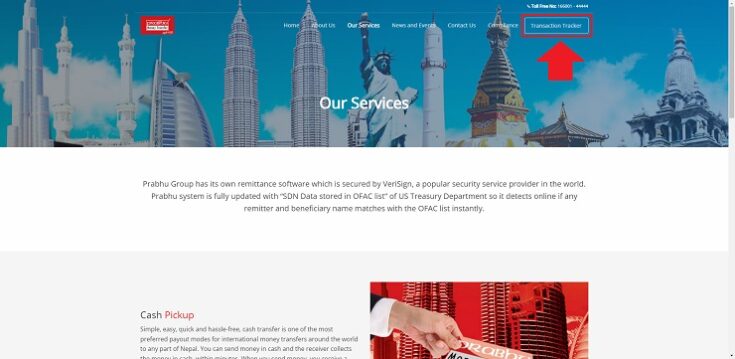 Here you just have to enter the transaction date and reference number.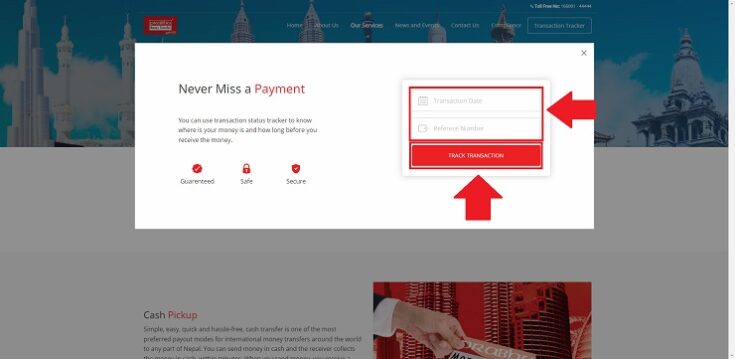 When you click on "Track transaction" you will see all the information related to the transfer you made, whether it is already at its destination or still pending to arrive. This is essential so that you can be sure that the whole process is safe and, in case it takes longer than expected, know what happened.
You will never lose your payments, you will always have a solution from the agents in charge. For any doubt, you can also call 166001 – 44444, a completely free customer service contact where you can get all the information you need. You can even find the nearest agent in your country and district from the home page.
With Prabhu, your transfers are easy and fast, and they make sure you have all the security you need to avoid losing your money. In case of any complication, the professionals will contact you so that you receive the most effective solution and your money reaches its destination or is returned to your wallet.
References