PayPal is recognized worldwide as one of the easiest payment platform alternatives to use. In addition, it provides the security that users need to protect their income and personal information.
In PayPal, for you to have two accounts with the same information; they must be personal and commercial. Sometimes users choose only the commercial one, and at a certain point in their life, they decide to change it to manage their income.
How do I change my PayPal business account to personal?
The method to make the change is through customer service; however, lately, it has been difficult to communicate with these services. Given the situation, PayPal has started to offer two alternatives to achieve the goal of changing a business account to a personal one.
The first solution is to contact PayPal's support team through its Chatbot assistants. To get started, you have to go to the website and select "contact link" this option is at the bottom of the page.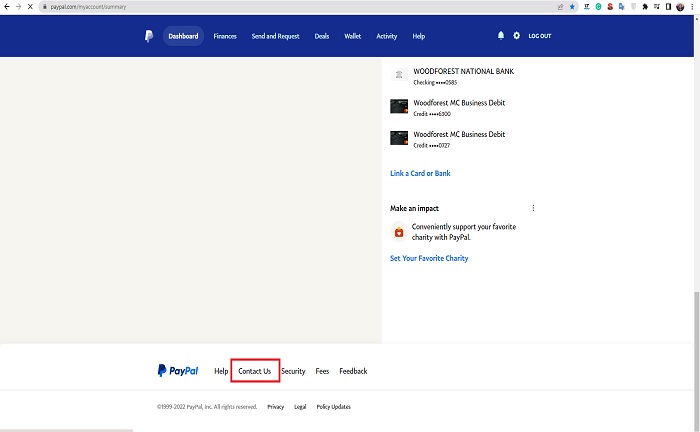 You will be redirected to the PayPal help center, where you have to find the option "Send us a message." When you press it, you have to log in with your account and communicate with the chat assistant, who will ask some questions.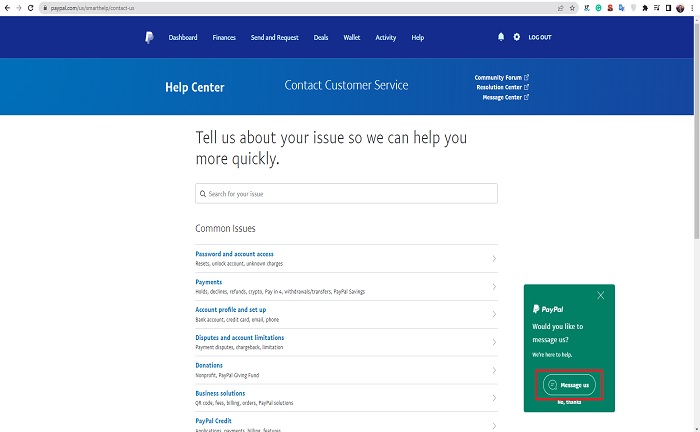 Answer all the questions until the moment when the operator asks, "Would you like to transfer this conversation to an agent?" according to the offered options; you should press the affirmative one. If an agent is available immediately, they will answer the call directly. Otherwise, you will have to wait a few minutes.
Option 2
This method is slower compared to the previous one, but it is simpler to apply. You have to log in to PayPal to make the request, and on the account summary page, look for the contact link option; it is located right at the bottom.
This option will redirect you to the "contact us" page. Here you need to look for "Account profile and settings" and then "upgrade or downgrade your account." Scroll down and select "Email us," and you will automatically be sent to the Email Customer Service page.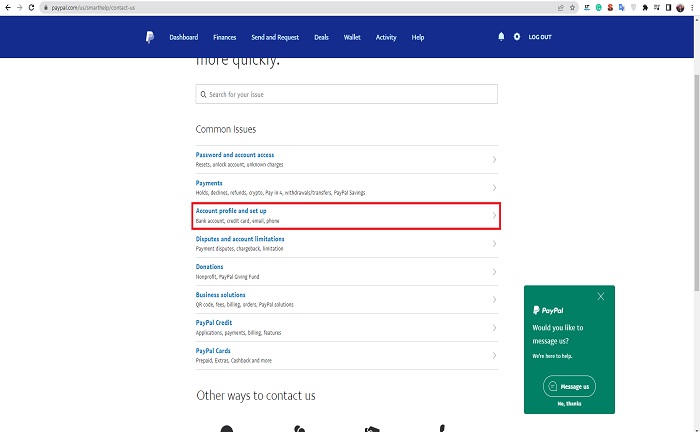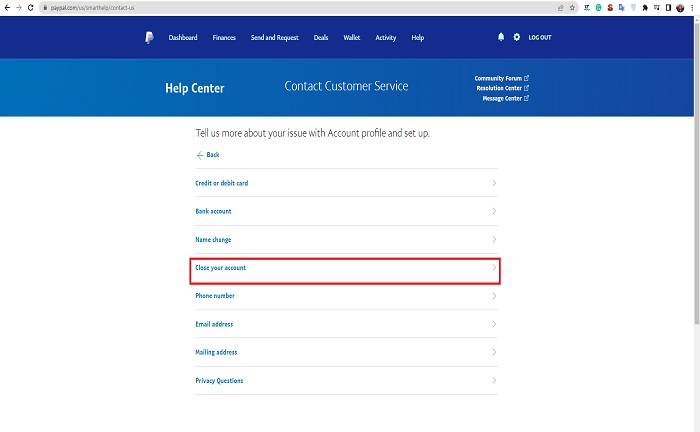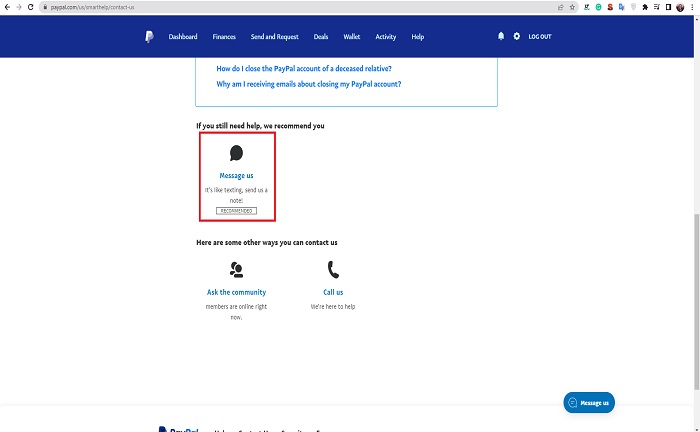 Once on the page to send an email, select the "Account Profile and Settings" option and "Upgrade or downgrade your account" from the drop-down menu.
All you have to do is write a message about why you want to downgrade your account, and you will receive a reply within 24 hours, which is the estimated time, but it may take a little longer. The message can look like this
"I am a registered PayPal user with the name (your name here). I would like to submit a request to downgrade my PayPal account from PayPal Business to PayPal Personal, as I believe the PayPal Personal account better suits my needs.

I hope you understand my concern and will do the necessary as soon as possible. To request additional information about my query, you can contact me at my email id or phone number (mention your phone number and email id here)"
Difference between personal and business PayPal account
For those who have doubts about why many users wish to make this change after a considerable time using the platform, it is necessary to understand the difference between the two.
Personal PayPal account
It is perfect for personal use, handling joint income, sending money between friends and family, or making purchases in online stores
It is a good choice for individual professionals because you can sell goods and services without inconvenience. Furthermore, it is the best choice for freelancers and artists
It is the default account when you first sign up for PayPal
No international transaction fees
It does not support many payment alternatives
A personal PayPal account offers all the options and services of the previous account and adds features to incorporate small and medium business owners
Allows the company's site to be used as an e-commerce portal, making it easier for customers to shop online
It is ideal for sending and receiving invoices and contracting subscription services
Benefits are acquired as commercial tools
There is an additional fee for domestic and international transactions
It requires more time for configuration
How long does the changeover take?
Depending on the reasons offered to the agents or the platform through the email sent, the waiting time for the change of account type can be from a couple of weeks to a few months. If in doubt, it is always possible to call to ask about the request.