One of the most common dreams of people is to have a vacation at Disney World, which can be expensive. Because of this, many companies offer Disney payment plans because not everyone can afford a trip to Disney in cash.
Depending on your chosen company, there are different options and ways to pay your fees.
How much do Disney trips cost approximately?
Trip amounts are affected by different factors, such as where you will be traveling from, the number of people, the number of days you will be staying, and the resort where you wish to stay. However, for a trip of 4 people, the total amount usually exceeds $5,000.
This amount includes the stay in a Walt Disney World resort, tickets to the different parks, food, transportation, and air tickets.
However, some plans usually offer discounts in some seasons that could save you a lot of money; it would only be a matter of being aware of the offers.
Some payment plans allow you to book on the spot and travel later. You could also modify or cancel your reservation without losing significant money if you comply with Disney's cancellation policies.
One way to reduce your rate is to cancel 30 days before the arrival date of your trip. The amount will be deducted from your funds, so you will not get a full refund.
Among the benefits offered by most resorts are that the rooms are very comfortable, spacious, and private. They have different areas and separate rooms if you have more than one guest.
Many suites include kitchens, balconies, living rooms, and a laundry area. This way, you could save a lot of money on food on the outside. But, if you want to relax and not cook, you can also visit the restaurants in the resort.
There are more resorts with options
Other resorts offer different fun areas that you can enjoy during your stay. They have game rooms, golf courses, water parks, swimming pools, and jacuzzis.
On the other hand, you could save money on transportation because most resorts have complimentary shuttles to Disney facilities. Finally, if you want to travel with your pets, you could choose a pet-friendly option.
Disney trip payment plan
Before choosing any option, it is advisable to research different proposals to make sure you choose the one that offers the most benefits and the best payment plans.
Disney offers different payment plans. Most of them include an initial deposit to secure your reservation. After that, you will have to make the remaining payment in other installments, which must cover the total amount of your trip before your travel date arrives.
The deadline to cover the amount is 30 days before your trip. This means that from the time you make your reservation, you must leave one month between your last payment and your travel date.
When choosing a date for less than 30 days, you must pay the trip amount in cash at the time of your reservation. Otherwise, your reservation will not be processed.
Because of this, it is best to allow a reasonable period so that payments can be more flexible. You can proceed with your booking up to 499 days before your travel date.
In addition, you can make as many payments as you wish and at the time you want to, all within your budget. You could pay weekly or monthly if the payment amounts exceed $20.
On the other hand, this explained was with all-inclusive plans. You could also choose a payment plan to only book stays. In these cases, you will only have to pay an initial payment covering one night at the resort.
The remainder, you could pay in two ways, either day before arriving at the resort on your trip or upon arrival at the resort. This way, you will have more time to cover the payments.
Benefits of having payment plans or similar systems to go to Disney
It was said that Disney does not have a specific payment plan, but it does give the option of paying for the trip comfortably as long as the payment is completed 30 days before your arrival. However, it is still a great option to travel to the most visited enchanted place in the world.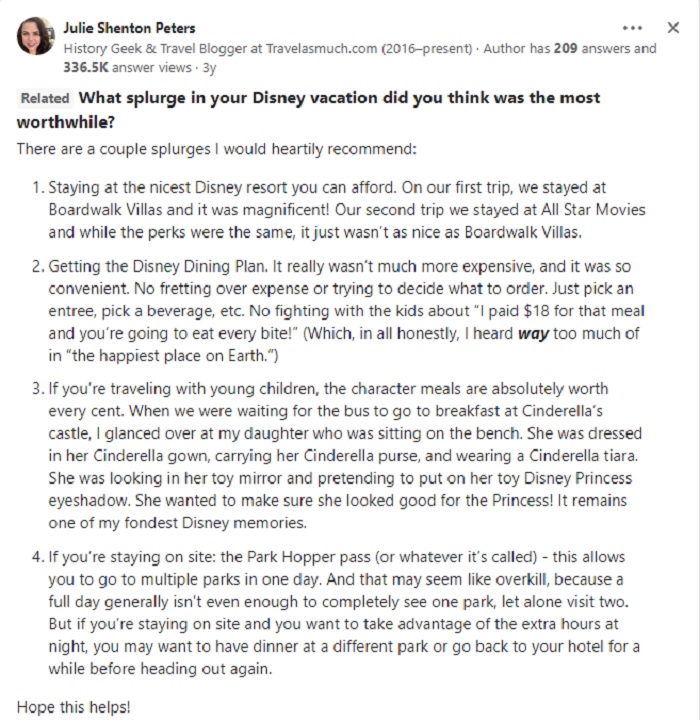 This plan will help you stay at the most beautiful place in Disney, enjoy VIP attractions, facilitate photos of your favorite characters and create incomparable memories.
References