Victoria's Secret is the world's most popular lingerie, accessories, and cosmetics store. Although it is a store created in the USA, it has gained many fans in other countries where it has installed its stores.
To offer better benefits and attract more customers daily, it has a store credit card to purchase products more easily in each branch. In addition, through its login portal, it is possible to manage all its movements.
Angels card login
The first step is registering on the platform to enter the Victoria's Secret Angel credit card portal. That way, you will have access to pay bills online and manage the transactions made with the card.
To start, enter the angel card's online page and find the "register now" button. When you click on it, a form will appear asking for personal and financial information.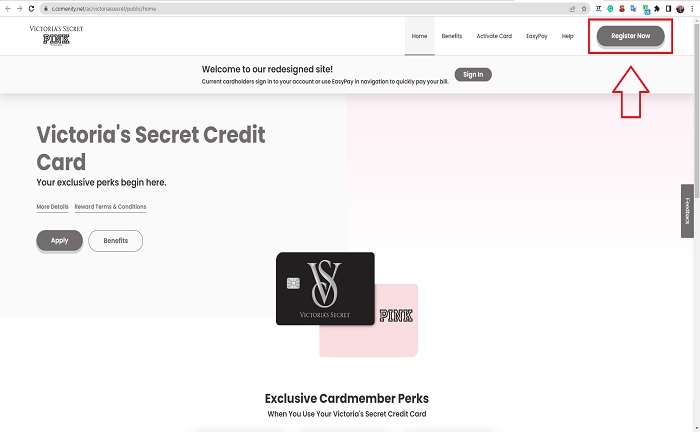 You will need your Victoria's Secret card account number, zip code, and the last four digits of your Social Security number. In the next step, you will be asked to create a username and password, which will be your login credentials.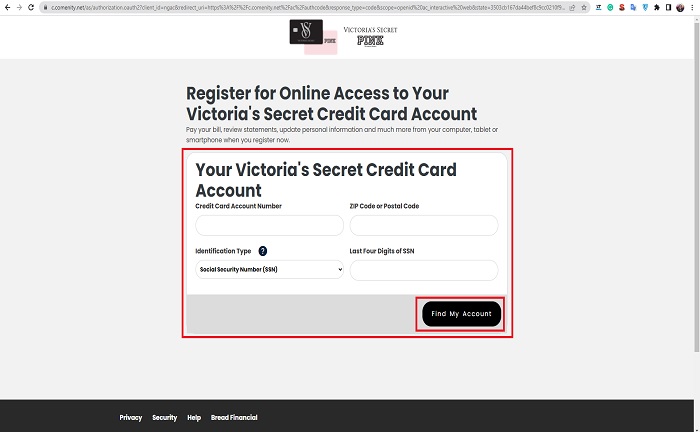 When you have created your account, it is time to log in to evaluate your statements, pay your bills or arrange the necessary personal information. It is important to note that the username must be between 8 and 15 characters and have at least 1 number.
The password must also be between 8 and 15 characters and have a number; it cannot be the same or similar to the username. The platform asks for an email and phone number to be contacted to confirm the information.
How to make a credit card payment?
Once the registration is complete, it will return to the home page, and the traditional login will begin. On the account, the welcome page goes to the "Make a payment" tab and enters the amount to be paid, the routing number of the bank you will use, and the current account number.
Before processing the payment, it is advisable to review the information entered to ensure there are no errors. Once confirmed, all that remains is to click "pay," and the processing will begin.
All payments made before 8 p.m. are processed the same day and will appear immediately in the account. They will take those created after that time into consideration the following day.
What happens to late payments?
If payment is completed on the invoice's due date after 8:00 p.m., a late payment fee will be charged, which can be between $30 and $41. The amount will depend on how many times you are late.
If there are problems with the platform, it is best to make the payment over the phone to ensure it is completed instantly. However, there is a $15 fee for this service. To contact customer service, call 800 – 695 – 9478.
Benefits of the Victoria's Secret Angel Credit Card
Like any store card, it is ideal for users who frequently shop at Victoria's Secret stores and want to save a little money on each purchase. For starters, it's a card with no annual fee.
They also use the points method to offer greater benefits to cardholders. By having enough can use them for in-store purchases or partners like PINK. For every dollar spent, you can earn 1 point.
A great perk is buying bras in the store will earn 3 points for every dollar spent. When 250 points are collected, there will be a $10 reward. Users who actively use the card will be able to receive monthly benefits and birthday gifts.
With this card, you will reach different levels; when you reach Silver or Gold, you will also get an anniversary gift and a half birthday gift at the end of the year when you are an active customer.
Was this Content Helpful?