Credit unions are perfect for those who want to take advantage of a bank's benefits without owing interest or fees to owners who seek to profit from all of their users' income.
One of the most popular and widely used credit unions is Homeport. With over 80 years in business, founded in 1947, it has positioned itself well.
How to log in to Homeport Federal Credit Union?
You need to access the Homeport Federal Credit Union website to log in. When you scroll down, you will find the section dedicated to logging in.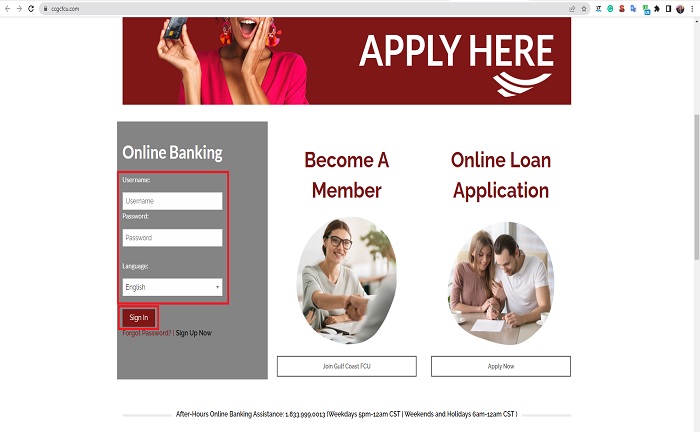 In the mentioned link, you must enter your username and password and select the language in which you want to view the information; you can choose between English and Spanish. If you do not have an account on the site, you can select "Sign Up Now" to create one.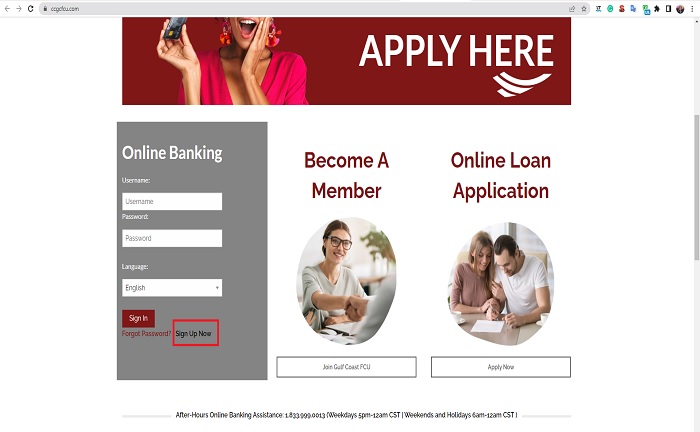 When you select the option, you must add your member ID and access pin and verify that you are not a robot.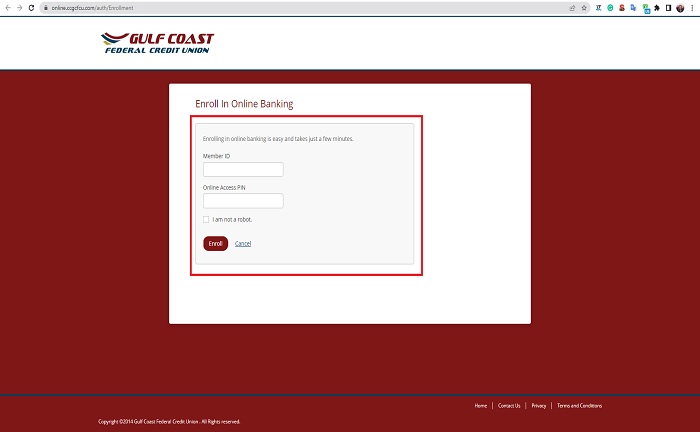 Then follow the steps, and the registration will be done in a couple of minutes.
How to contact Homeport Federal Credit Union?
When the company was still Homeport, the old number was (361)-986-9733. Today, it is best to call Gulf Coast FCU at one of the following contact numbers: (361) 980-8203 or (800)-881-5991.
When you have a problem with the entity or any of its products, as well as any questions, you can call the numbers mentioned above to receive an immediate response or begin the review of your case.
The regular calling hours are from 5 p.m. to 12 a.m. on weekdays. For weekends and holidays, it is necessary to call from 6 a.m. to 12 a.m. All you need to do is dial one of the numbers listed on the included calendar to contact the company.
To receive online assistance after hours, dial 833.999.0013. Although it is ideal to call during the established hours, you can also opt for this number.
Finally, for those who have suffered a theft or loss of their debit or credit card, it is not necessary to go through a filter of one of the above numbers. Dial 800.417.8715 directly.
How do I become a member of the Homeport Federal Credit Union?
Following Homeport's merger with Gulf Coast FCU, it is necessary to register directly to become a member. To become a member, the user must be from Nueces, San Patricio, or Jim Wells counties.
To become a part of the company, in addition to the above requirement, $7.50 must be brought to one of the offices. This amount will be used for two things; the first is using $5.00 to be able to keep the account open at all times.
The remaining $2.5 are the amount necessary for the membership; that is to say, it will not remain in your account. It will be used as a commission for joining a member of the Credit Union.
The above is for a savings account. It is necessary to present $25 to open the account for a checking account. In addition, there will be no minimum maintenance limit for a checking account.
Why are credit unions like Homeport Federal Credit Union important?
Credit unions are government-mandated financial institutions. Unlike a bank, all members are managed by any other voluntary member who can care for their affairs.
Thus, many localities and their inhabitants can enjoy all the services a bank offers without paying the expensive fees and interests created by these entities.
Members can access multiple benefits and save much larger amounts by not paying high maintenance fees and commissions. Everyone's finances start to flow in a much more efficient way.
Was this Content Helpful?